---
KEY HEADLINES IN TALENT ACQUISITION
---
Intuit Releases Pursuit of Prosperity Study
Intuit, maker of TurboTax, QuickBooks, Mint, and Turbo, has released its Pursuit of Prosperity Study, offering fresh insights into US perceptions of prosperity. Further, the report offers insight into the complexities people perceive to achieving prosperity.
To that end, this study provides solid data for TA professionals to review.  How so? Research findings here uncover or affirm perspectives candidates and employees bring to the job hunt or workplace, in the form of (potentially unspoken) goals or "wish lists." What are they? And how does knowledge/review of these goals or wish lists help us do our jobs even more effectively, to find and to retain talent? Let's look more circumspectly.
Prosperity Feeling "Out of Reach"
In partnership with Kelton Global, Intuit surveyed more than 3,000 Americans, to better understand the complexities of achieving prosperity today. The study found that many Americans, while facing many financial barriers, feel prosperity is currently out of reach. However, the study also uncovered how Americans are optimistic for the future and fueled by a new "entrepreneurial spirit."
Americans Struggle to Reach Financial Goals
The study found that nearly four out of five Americans (78%) feel prosperity is currently out of reach. Just as many Americans (78%) are delaying personal milestones like purchasing a home (30%), retiring (22%), starting a family (22%), starting a business (19%) or getting married (19%).
Meanwhile, over half of Americans (55%) don't feel confident in their ability to manage their finances and cite this as a major barrier to prosperity, along with:
living paycheck-to-paycheck (45%)
not having any money in savings (44%)
being too far in debt (36%)
not being able to fully support themselves (19%).
Further, the study reveals how many Americans are exploring future in ways that imply more self-guided direction (or as researchers reported, "taking future into their own hands"). More than a third of Americans (36%) are considering getting a side gig or an additional source of income, while 37% are considering becoming business owners or self-employed within the next five years.

Deep Diving Mask:  How is this study significant to us in TA?
Intuit's study opens a "big canna worms" in recruitment and retention of talent. But rather than leave it at how readers will "get the point," let's examine implications from these small slices of study together.
Delayed Milestones
Just one glance at the "delay of milestones" list – as well as how these impact about 20% or more of job seekers and employees and – well.  Maybe time for TA professionals to emphasize even more with candidates (who may not be upfront how they share such concerns):
Retirement planning strategies and workshops offered by your organization
Family maternity/paternity leave as well as maternity health care benefits (think, copays, deductibles, and co-insurance totals).
Telecommuting options, if available
 Lacking Confidence in Financial Management
Consider that finding, "not having any money in savings." Cultivate a piggy bank culture within the organization, so everyone remembers those rainy days while sitting in their sunny offices and break rooms. And — be sure to show, not just tell how folks can improve upon this goal with what options are available within your organization.

Highlight desirability of those pre-tax health care employee premiums deductions. And then — make graphic charts that help folks visualize how much more of their paycheck can go straight to premium payments as opposed to tax boxes on pay stubs.  While you are at it, do the same with any available Health Savings Account (HSA) options. Help folks see with just a few visuals how much savings they accumulate by paying for eligible health expenses, tax free, each year via HSAs.
Be sure to emphasize what the employer matches are for retirement savings plans.  And then — make graphic charts to help employees see the difference between $100 going home vs. $100 each payroll period going and growing in that retirement account.  Again, while we are at it — bring those local credit union folks to the cafeteria when possible, with their own ready-made visuals for how small rainy day savings adds up with drip deductions.
One glance at "too far in debt" percentages — and think about how many folks carry heavy student debt.  Here, organizations might wish to alert folks to the pending H.R. 795—Employer Participation in Student Loan Assistance Act. This bill, introduced to Congress in February 2019, amends the IRS code to extend tax exclusion for employer-provided educational assistance to include payments of qualified education loans by an employer to either an employee or a lender. The more candidates and employees who know about this pending legislation, (as well as how or if your organization supports the bill) in light of debt findings in this study — the better.
Gig jobs, Entrepreneurship, Self-Employment Wish Lists
Finally, consider how many Americans report here a wish to add "gig" jobs, start up their own businesses, or become self-employed. Tapping into this data, reflective assessment within the organization might begin with guiding questions such as:
What re-training/upskill needs may be lurking within the organization, so recruits/employees can move on to bigger and better paying positions, over time?
What projects are outsourced, that may realistically be contracted internally,  as "gig work" for current employees to complete, from time to time? (As one example, the higher education sector does this all year, every year.)
What potential for additional soft skill leadership training might be needed (considering other research that suggests how employees leave bosses vs. companies?)

Masks off… In Conclusion
This study helps us in TA keep sight of a "bigger picture" vortex swirling around a tightening employment market and candidate pool.  Unemployment now is hovering at 3.8% compared to a record low of 2.5% in May 1953. In other words?
The American Dream is alive and well…That is, desire to live with fewer debts, marry "on time," have kids with the white picket fence – is as true today as over one-half century ago.  Overall, how is your organization communicating with candidates/employees, in these key areas, to attract and to retain the best possible talent? The knowledge presented here by Intuit's research adds power to the great work we do to retain and to recruit the best folks out there, daily.
To obtain the entire study by Intuit, go to: Pursuit of Prosperity Study.
---
Severance Benefits Continue to Increase via RiseSmart
According to the results of a new RiseSmart survey, employers are offering more generous severance packages and job placement assistance to departing workers.  Representing a 6% increase from 2017, data shows how 44% percent of survey respondents report that their organizations currently offer severance benefits to all workers.
Why the marked rise in companies offering severance? Survey results show how employers feel even more need, in today's employment landscape, to remain competitive in the labor market and to promote a work-friendly culture. As also detailed in this report:
Nearly half (48%) of respondents (1,500 HR professionals) report need to foster company culture and to take care of employees as reasons for offering severance and job placement support.

Respondents also reported various other benefits as being offered to involuntarily separated workers, such as more comprehensive health care benefits/COBRA, retirement benefits/planning, bonuses and/or commissions, and outplacement services.

Online brand reputation remains a top reason for organizations ramping up severance benefits. Of particular note: 38% of respondents reporting how they saw a rise in negative reviews on social media after a layoff.
For additional survey details, go to RiseSmart Severance Study
---
OTHER HEADLINES IN TALENT ACQUISITION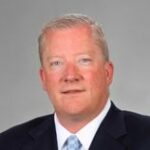 Group Management Services (GMS) announces new security advancements
Group Management Services, Inc (GMS) a Certified Professional Employer Organization (PEO) announces new security advancements to its HR platform, GMS Connect. With these enhancements, GMS aims to secure its client's employees with:
Protection of both client and employee data
Creation of custom algorithms to scan for payroll fraud
Multi-factor authentication on all systems that require a login
Approaches to protecting direct deposit transactions
As reported by various media sources, GMS President, Mike Kahoe conveys how essential these measures are in protecting his client base.  A peek into that client base and one can see why:  GMS handles a billion and a half dollars in payroll, benefits, and taxes with 1,300 businesses, representing over 25,000 employees across the country. As such, GMS plans to continue investing in state-of-the-art technologies, as the concern of cyber-attacks remains a genuine, ongoing concern for small business owners.
While GMS works with small businesses across the country, the organization provides comprehensive HR solutions to companies of all sizes, including Payroll, Human Resources, Risk Management, and Benefits. GMS operates in ten locations across the US.
---
Jet Airways Employees Sought Out by Indian start-ups
Last week, headlines revealed Jet Airways shutting down of operations. Speculations continue with where that leaves its 22,000 employees, many of whom allegedly remain unpaid after several months.
This week brings new reports of start-up companies CureFit, Bounce, and StayAbode using social media to recruit candidates from the troubled airline. On his Twitter page, CureFit CEO Ankit Nagori expressed interest in hiring candidates, asking others for referrals, posting the employment inquiry address, and asking readers to share his tweet "widely."
Such efforts serve as a poignant reminder for how start-ups continue to step forward with recruiting efforts after announced corporate downsizings. And in India this is even more significant:  Startup unicorns are reportedly the biggest source of employment in the country. Today, India has over 22 unicorns, while ten new unicorns emerged between 2011 and 2017.  Media reports include speculation that many will soon touch the $1 billion valuation mark in the next 1-3 years. Conversely, Jet Airways continues to face bankruptcy threats, according to Indian media new sources.
---
Paradox launches new Retail & Restaurant AI Product
Paradox, a leading Assistive Intelligence platform for talent acquisition and talent experience, announces the launch of a new product, Olivia Hire for Retail & Restaurant.
Olivia Hire for Retail & Restaurant is a unique, mobile-first, candidate-centric solution built for the specific recruiting needs of high-volume retail and restaurant locations. The solution offers employers an opportunity to manage the hiring process with multidimensional help from AI:
Provides role-based hiring model for consistent roles and shifts
Offers the ability for candidates to apply quickly and easily via SMS and web conversational apply while on location
Screens and green-lights candidates, speeding up the hiring process through automation and intelligence
Manages the hiring process, including back and forth candidate interactions so managers can spend more time with talent
For details, visit https://www.paradox.ai/hire-retail-and-restaurant
---

Capital Investments, Mergers, & Acquisitions
Aya Healthcare Acquires Symmetry Healthcare Solutions
Aya Healthcare, the company transforming healthcare staffing and workforce solutions across the United States, announces its acquisition of Symmetry Healthcare Solutions, the Managed Services Division of Symmetry Healthcare Strategies. The acquired company will operate as Symmetry Workforce Solutions and be part of Lotus Workforce, Aya's vendor-neutral division which also houses Healthcare Select and Qualivis.  The Symmetry leadership team will remain fully intact and Symmetry will continue to provide workforce solutions to hospitals through its longstanding relationships with state hospital associations.
All Symmetry Managed Service Programs will be conducted under the Symmetry Workforce Solutions brand. With this addition of Symmetry, Lotus Workforce's services are now endorsed and offered by 22 state hospital associations.

Coursera Raises $103M of Series E Funding
Online education platform Coursera has raised Series E funding of $103 million. The round was led by SEEK Group, a firm known for investing and scaling online education and employment businesses and listed on the Australian Securities Exchange (ASX: SEK). Also participating in this round of funding were Future Fund, and New Enterprises Associates (NEA).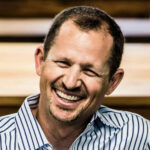 Coursera, one of the companies featured on Forbes' 2018 list of Next Billion-Dollar Startups, is a seven-year-old online education provider, headed by CEO Jeff Maggioncalda. As also reported by Forbes this year, the company already has an estimated valuation of over $1 billion.
How does Coursera maintain growth like this – and how is the organization securing such astounding levels of funding? A closer look reveals a lot of deals have occurred at rapid-fire speed, recently.
The company states, for example, that since raising a Series D in June 2017; their learner base has grown from 26 million to 40 million. Further, just three months ago, Coursera signed a deal with the Abu Dhabi School of Government, an entity set up to train 60,000 government employees in digital skills such as data science and AI.  Add to that how Coursera also offers over a dozen(14 to be exact)  online master's degrees, in areas such as computer science, business, and public health, from renowned universities, i.e. the University of Michigan and University of Illinois (Champaign-Urbana). And – how Coursera has recently launched its first online B.S. degree with the University of London.
Coursera was founded by Daphne Koller and Andrew Ng with a vision of providing life-transforming learning experiences to anyone, anywhere. As a leader of Massive Online Open Courses (MOOCs), Coursera joins a market speculated to reach nearly $21B by 2023.
Spencer Stuart Acquiring a Piece of Aon's HR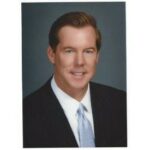 Chicago TA firm Spencer Stuart has announced a piece of Aon's human resources work involving about 550 employees in 26 countries. The Chicago-based recruiter says it has an agreement to close the deal in "several months." Terms were not disclosed. Ben Williams continues to lead at Spencer Stuart as CEO and Managing Partner.
---
Upcoming Conferences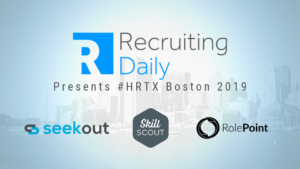 RECRUITINGDAILY #HRTX BOSTON MAY 2ND- BOSTON, MA
Why you should attend:  A full day of learning, workshop, and training with sourcing leader Shally Steckerl, Ronnie Bratcher, Sarah Goldberg, Holly Mallowes, and Brian Fink.  All for a cause!  RecruitingDaily and The Sourcing Institute have joined forces to bring much-needed awareness to a great cause. TSIF helps to reduce unemployment by providing sourcing & recruiting education to military veterans, spouses of active military, and disabled individuals.  All Info Available HERE. Update SOLD OUT
---

People & Places on the Move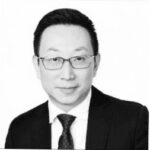 Alexander Mann Solutions, a global leader in TA and management solutions, welcomes Kensy Sy as its China General Manager. With over 23 years' experience in the finance, Talent Acquisition, and talent management fields, Kensy's role will primarily be with developing the firms' China business and further supporting its growing APAC business.  This addition is the latest in a number of senior management hires already welcomed to Alexander Mann Solutions in recent months as the company focuses on its global expansion plans.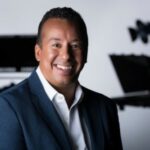 Jose Andino has been hired in the newly created role of SVP Human Resources at CBS News, CBS News says that Andino will focus on overall human resources strategy along with employee relations, programs and processes, cultural and leadership development, employee education and development, and compensation and benefits at the division.
Doug Carter, Chief Executive Officer of Ironside Human Resources, has been invited to join Dallas Business Journal Leadership Trust, an exclusive community for influential business leaders executives and entrepreneurs in North Texas. Carter was chosen due to his experience, leadership, and influence in the local business landscape and beyond. Douglas Carter is an expert in the healthcare staffing and recruitment industry.
PeopleStrategy, a provider of comprehensive, cloud-based human capital management (HCM) solutions and full-service brokerage, announces Lesley Lyons, Chief Marketing Officer, will speak at the Human Resource Executive® Health & Benefits Leadership Conference in Las Vegas, April 24. The presentation will focus on how PeopleStrategy is disrupting the HCM technology market by offering employers the ability to purchase an end-to-end suite of human resources tools for less than what companies typically pay for payroll services, especially for companies with under 500 employees.
Ian Williams has joined SAIF in Oregon as vice president of human resources. Williams will oversee all aspects of HR, including compensation and benefits, employee engagement and retention and recruitment.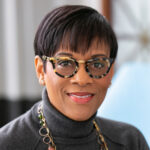 Somos a leading registry management and data solutions company, announces that Deborah Thomas has been hired as their Senior Vice President and Chief People Officer reporting to Gina Perini, Somos' President and Chief Executive Officer. Ms. Thomas' responsibilities include transforming and aligning Somos' human resources and talent strategies with innovative and scalable solutions to drive Somos' future growth.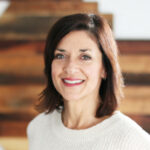 Spotx, the leading global video advertising, and monetization platform has announced the appointment of Jeanne Leasure as its first vice president of people. Leasure has worked in human resources for over 25 years and brings her expertise and dedication to creating a purpose-driven company culture to the role. After leading the Human Resources Department at Boa Technology for the past four years, Leasure will now lead and oversee all global human resources, training, career development, recruiting, and employee experience functions within SpotX.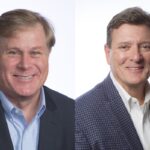 Travel Nurse Across America, a national travel nurse staffing company based in North Little Rock, Arkansas, announces promotion of Tim McKenzie to president and CEO, effective May 1, 2019. McKenzie joined Travel Nurse Across America in 2017 as chief innovation officer and chief growth officer. He has more than 30 years of executive leadership experience in data-driven marketing services. Current President and CEO Gene Scott now moves to the role of executive chairman of Travel Nurse Across America.
Upcoming weekly news updates? Contact us at [email protected]
---
Authors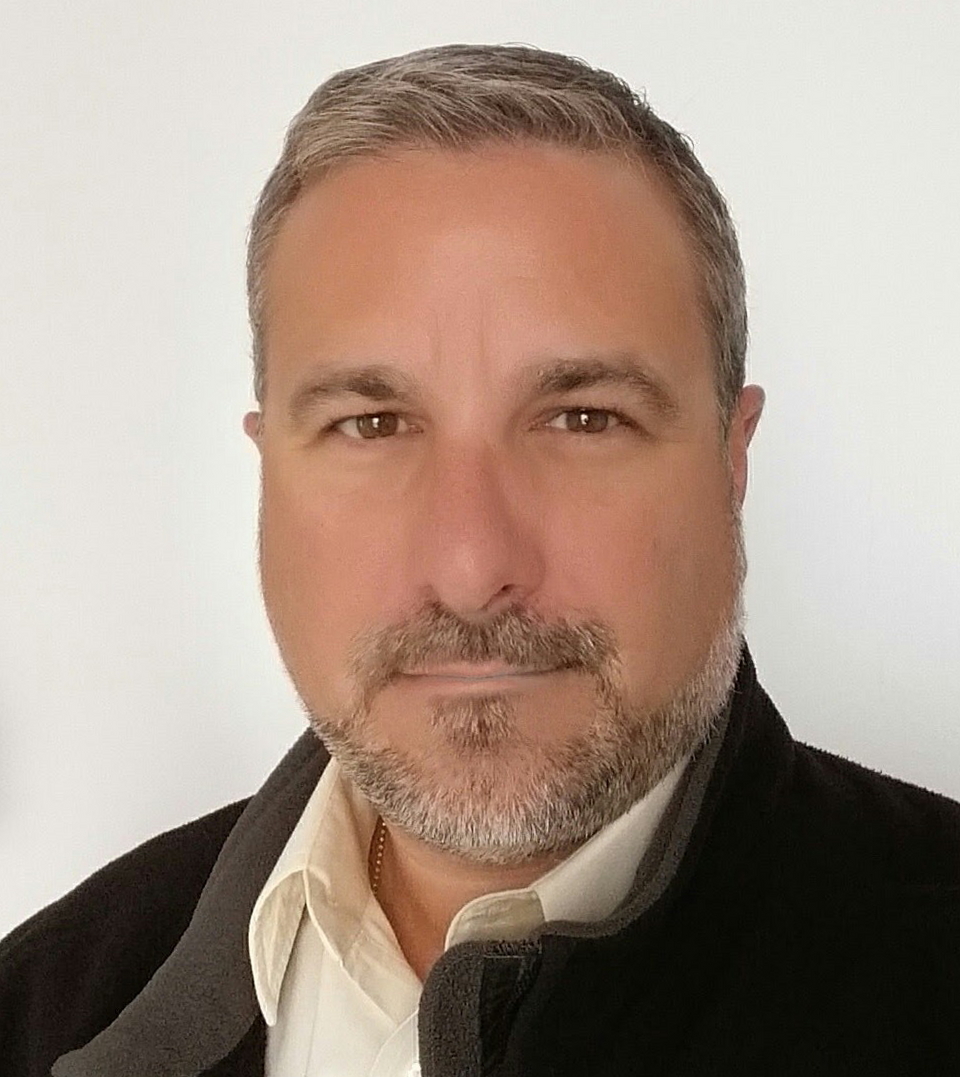 CEO/Founder RecruitingDaily and avid skier, coach and avid father of two trying to keep up with my altruistic wife. Producing at the sweet spot talent acquisition to create great content for the living breathing human beings in recruiting and hiring. I try to ease the biggest to smallest problems from start-ups to enterprise. Founder of RecruitingDaily and our merry band of rabble-rousers.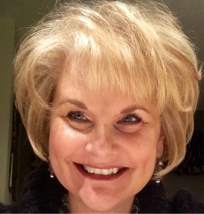 Maribeth Parot Juraska Ed.D. Staff writer for RecruitingDaily who is both a former Training & Development Director and Professor/Director of teacher-candidate preparation. She has conducted research on multiple themes in T&D/Education, writing and presenting in areas of andragogy, performance assessment, candidate training, diversity, inclusion, and social justice. She's now a writer/contributor and spends free time scoffing at cold winters and decaf coffee.
Recruit Smarter
Weekly news and industry insights delivered straight to your inbox.