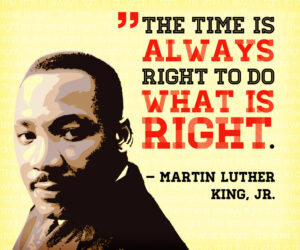 I'm old enough to remember when reasonable and educated people complained about making Martin Luther King Jr. Day a national holiday.
That's right. I have early childhood memories of the 1980s where I'm watching TV and hearing people debate the merits of a federal holiday for Dr. King.
Looking back, it seems so ludicrous. Able-minded adults with jobs and mortgages took time out of their busy schedules to complain about honoring a hero who marched for peace, justice, and equality.
What in the hell was wrong with America?
I didn't have the answers as a child, and I'm even more confused as an adult. Who protests a day off? What national leader thinks Americans need to work more?
The battle to recognize King Jr. Day
Take a poll and you'll quickly discover that this country is full of tired and exhausted employees. About 54 percent of workers leave PTO on the table. A little time off never hurt anybody.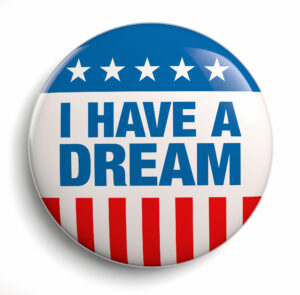 Here's what is even crazier to me: Ronald Reagan initially opposed the holiday for a lot of bogus reasons that were tangentially tied to "communism." Nobody talks about how insane that is. Remember when communism was a concern? Communism. Yup, we go that wrong.
The part of this story that turns my stomach is the role Jesse Helms played in opposing the holiday. He was a human troll and U.S. Senator from North Carolina. He accused Martin Luther King Jr. of practicing "action-oriented Marxism."
Let's stop for a second and unpack that phrase. What the hell is action-oriented Marxism? Honestly, who says that stuff?
Racist people do.
State governments weren't much better. A few enacted Lee-King Day because, when given the opportunity to demonstrate decency, some Southern states clung to the last vestiges of the Civil War. Places like Idaho were incapable of honoring Martin Luther King Jr. without adding an asterisk, so they call it "Martin Luther King, Jr. – Idaho Human Rights Day." And, surprising just about nobody, South Carolina only recognized the MLK holiday, finally, in 2000.
We now have a MLK holiday, but we still have struggles
The controversy around the King holiday reminds me of the clumsy conversations around race and privilege in 2018.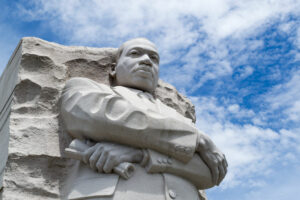 We're stumbling through debates on the national anthem, gun violence, and police brutality without thinking about how history will judge our words and actions. We're choosing fear over progress. And far too many of us donated to racist politicians during the past few election cycles just because we wanted to kill the estate tax.
Thankfully, business intervened back in 1990 when Americans were too stupid to make the right call on social justice issues. The National Football League moved the 1993 Super Bowl out of Phoenix because Arizona wouldn't recognize MLK Jr Day. holiday. In light of the current controversy around Colin Kaepernick, the NFL is still intertwined with the history of Dr. King.
Some 25 years later, companies like Patagonia and Starbucks and Nordstrom put their money where their mouth is. They aren't afraid to exercise power and make political statements about everything from animal rights to the environment to refugees. There are even companies who offer perks like "Social Justice PTO" to accommodate workers who feel passionate about specific causes and want to use time off to volunteer.
You still need to do your part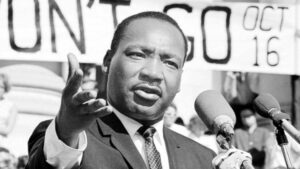 So, while we no longer discuss the merits of Martin Luther King Jr. Day, America still struggles with racism, sexism, ageism and xenophobia.
At a minimum, many of us work with adults who are leading teams and saying racist stuff when no one is listening. And sometimes companies can't implement programs and policies to address systemic issues.
In honor of today's holiday, do your part.
Be brave at work and call out bigotry and bias. Educate colleagues who "aren't PC" and use words and phrases that are offensive.
And, if your employer doesn't offer a paid day off on Martin Luther King Jr. Day, take the day off.
Celebrate it. Honor it. Volunteer or don't. Just make sure you appreciate the history behind it, and how hard it was to get the day off in the first place.
---
Authors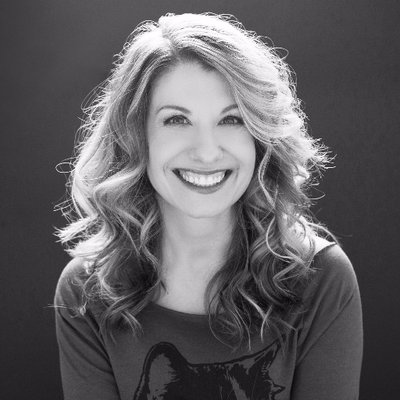 Laurie Ruettimann is a former Human Resources leader turned influential speaker, writer and entrepreneur. She owns a consultancy that offers a wide array of services to HR departments and technology companies. Ruettimann is also the founder of GlitchPath, an early-stage startup focused on business insights and risk mitigation Follow her on Twitter @lruettimann or check out her LinkedIn profile here. You may know Laurie as the creator of The Cynical Girl and Punk Rock HR (retired), which Forbes named as a top 100 website for women. You may have also read her book, I AM HR: 5 Strategic Ways to Break Stereotypes and Reclaim HR. She has been published in a variety of places including AOL, Business Insider, The Conference Board Review, CFO Magazine, Entrepreneur, Forbes, The New York Times, Reader's Digest, Suicide Girls, The Wall Street Journal, US News and World Report and USA Today.  Laurie has keynoted, lectured and participated at business events around the world held by Harvard Business School, SXSW, Microsoft, Google, NBCUniversal, American Marketing Association, MediaBistro and many others. She is also recognized as one of the Top 5 career advisors by CareerBuilder and CNN. She is an appointed board member at TDn2K, which provides workforce data, business data and social data to the restaurant industry. She also sits on strategic advisory boards of firms focused on the areas of learning analytics, big data, and employee engagement.
Recruit Smarter
Weekly news and industry insights delivered straight to your inbox.