ADP March 2019 job numbers report reveals US job growth at its lowest in 18 months, since 2017. Private payrolls increased by 129,000, missing economist estimates, following an upwardly revised 197,000 gain in February. (Wow…oops?!) Goods-producing jobs shrank for the first time since December 2016.
However, some forthcoming iCIMS data, shown below in our news headlines, offers a varying data set and hope — that things aren't getting too, too bleak — yet.
US Dept of Labor (DOL) has created much buzz after issuing a Notice of Proposed Rulemaking (NPRM), to revise the regulations governing the calculation of the regular rate of pay under the Fair Labor Standards Act (FLSA).
What is this? The proposed regulations, (released in reams of detailed electronic documents) outline multiple shifts in long-standing (+50 years) legal conceptualizations that constitute current regular rate of pay. Should this affect you, in your organization's role, pay heed to this synthesized bullet list (source link here) showing what DOL proposes not to be included in regular rate calculations:
Employee discounts on retail goods or services

Tuition programs

Show-up pay and call-back pay

Discretionary bonuses

Benefit plans, including accident, unemployment and legal services

Payments for unused paid leave and bona fide meal period

Reimbursed expenses incurred by the employee on behalf of the employee

Reimbursed travel expenses that do not exceed the maximum Federal amount permitted

Gym access, gym memberships and fitness classes on or offsite

Wellness programs (health risk assessments, nutrition classes, weight loss programs, etc.)

Cost of providing onsite treatment such as chiropractors and message therapists
When is "RIN: 1235-AA24" enacting? This is not enacting now, nor is it in effect yet. There is a customary 60-day comment period (ticking away as we type) on any proposed regulations to, set to close May 28th. DOL will consider comments before issuing final regulations. Anyone wishing to submit comments to US DOL should do so here.
OTHER HEADLINES in Talent Acquisition
Capterra reports how TA software costs may be an even larger consideration than previously thought. Replacing "ease of use," price of TA Software now stands as a considerable variable in this $12 billion industry.
While this may be more confirming vs. eye-opening for those vending such products, some hefty reassurance for sales and marketing tenacity is reflected in Capterra's data: Talent Management software users are satisfied 80% of the time with their purchasing choices. Another significant data finding: half of these software users spend at least 10 months searching for their ultimate software choice.
What significant weight does this study have for TA Software firms?
Multiple pass-throughs may be necessary with clients when pitching/proposing software benefits and ROI. Yes, while products may bring virtue, balancing patience with sales savvy of software vendors will be a viable soft skill to bring to initial marketing and negotiations/follow-up.
Ceridian, a global human capital management (HCM) technology company announces the launch of Dayforce Payroll, enhancing industry-leading payroll capabilities to the Australian market. Ceridian states that Dayforce Payroll offers customers with Australian operations a single solution to develop, schedule, and pay employees in one application, that allows on-demand access to employee information.
With their product launch; Ceridian intends to mitigate Hanover Research findings:  How approx 61% of Australian employees surveyed report levels of unsatisfaction with their employer in areas such as timeliness and accuracy of pay.
iCIMS reports this week how a February hiring activity slowdown may be only a radar blip: US employers' hires rose 1.6% and new job openings rose 4.5% on a seasonally-adjusted basis in March. Results are tabulated using iCIMS' Monthly Hiring Indicator, a leading economic indicator drawing upon an iCIMS database of more than 75 million applications and 4 million hires yearly.
According to tracking data, the March jump in new job openings may signal an overall rise in hires within the proceeding 2-3 months., as seen below: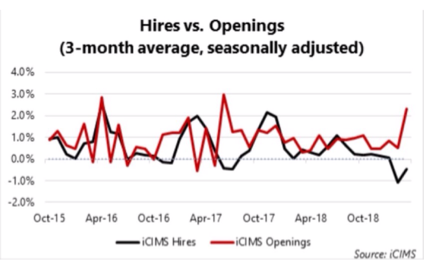 And of course, this means that with the US labor market at near full employment, TA will remain a busy place heading into the summer season.
Need more proof?
Says Josh Wright, chief economist at iCIMS, "The job market still looks strong and the weak February payroll report appears to have been in an air pocket…It's going to be hand-to-hand combat among employees for the best candidates, especially with wages rising."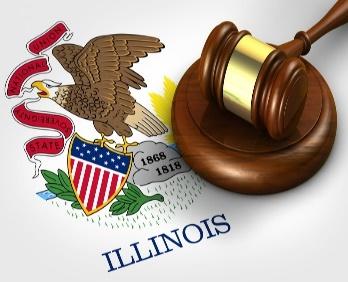 Illinois companies and organizations, statewide, now face the prospect of legalization of recreational marijuana use. Despite his predecessor opposing such legal measures, new Gov. J. B. Pritzker now says he supports the legalization of marijuana. Lawmakers plan to consider legislation this year.
If lawmakers succeed, Illinois would join 10 other states, and the District of Columbia, that have already legalized recreational marijuana. Medical marijuana is already legal in Illinois.
Protocol Communications, Inc. has settled an Americans with Disabilities Act (ADA) lawsuit with the US Equal Opportunity Commission. The suit was settled for $31,000. The suit was filed after an employee with dyslexia filed a complaint alleging how a director of Human Resources stopped her training, denied accommodation and terminated the employee upon learning of her disability. The employee, training to be a telemarketer, alleged that her request to take home a script, for practice, led company officials to query if the employee had a disability. Upon confirming a disability existed, the employee was told that continued training had "no point," denying the request for the script practice accommodation.
Protocol agreed, according to EEOC settlement terms, to a two-year consent decree that obligates equitable relief to fully resolve the suit. Specifically, the company must provide all current and newly-hired employees with disclosure documents, outlining policies and procedures that prohibit disability discrimination and that also address reasonable accommodations. In addition, the company agreed to provide more ADA training to managers, supervision levels and HR staff.
Randstad Sourceright has released a report on how the healthcare market continues to face tightening talent pools, supporting anecdotal evidence of this hypothesis.  Says Randstad Sourceright, a booming 85% of human capital leaders, (among 800 international leaders queried) report talent scarcity as one of their greatest remaining concerns. Other eye-catching data include how:
over half (52%) also cite AI and robots as ways to optimize recruitment

a stunning 89% reveal how TA should be driven by value creation vs cost savings.
Citing STEM skills "war" for talent, leaders report value creation plans for TA such as:
Integrating full time and gig workers

Outsourcing non-core activities (such as manufacturing, IT and back-office functions)

Cultivating collaborative relationships with external partners

Initiating project-based hiring

What significant weight does this study have for TA health care organizations?
Health care and life science companies that focus on multiple levels of employee engagement/camaraderie, external collaboration, innovative non-core activity outsourcing, and project-based hiring may gain sounder footing, attaining hard-to-get STEM talent.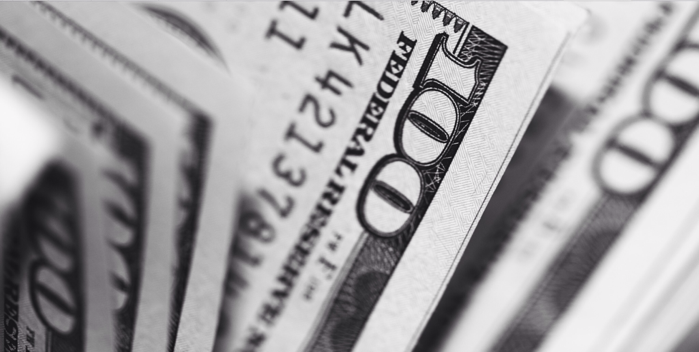 Capital Investments & Acquisitions
US Equity markets have been on fire with IPOs, most recently the much anticipated LYFT IPO. A flurry of market equity IPOs often translates to a concomitant boon in mergers and acquisitions, as our readers will see: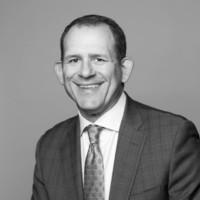 Alight Solutions, a leader in technology-enabled Heath, wealth and human capital management (HCM) and financial solutions, announced that substantially all of its acquisition is completed, of the Workday and Cornerstone OnDemand cloud practices of Wipro Limited. Alight Solutions CEO Chris Michalak will remain at the helm to oversee more than 300 colleagues join his existing team, to strengthen Alight's leadership in cloud-based HCM and financial deployment and services.
Outmatch, a leader in predictive and culture analytics announced that it is joining forces with The Devine Group to become one company under the name OutMatch. Devine Group clients and prospects can take advantage now of the scalable, integrated OutMatch platform, including pre-hire assessments and employee development, as well as culture analytics and video interviewing from OutMatch's recent acquisitions of Pomello and Wepow. Outmatch now provides employers with a competitive edge through a deep understanding of candidates' cultures and behaviors that drive success across industries such as finance, healthcare, hospitality and retail.
Hopkinton-based Human Resources software firm PrismHR has acquired Kansas-based AgileHR, a cloud-based talent management software company. The acquisition was announced just two months after AgileHRs performance management solution was integrated with PrismHR's platform for human resource outsourcing. Gary Noke remains CEO of PrismHR following the acquisition.
TMP Worldwide has now closed its previously announced acquisition of CKR Interactive. Based in Campbell, CA and founded in 2001, CKR Interactive has grown to become a leader in employee branding and recruitment, bringing a new range of client solutions and platforms including TalentBrew to TMP's business. CKR Interactive will continue to operate under its existing name and will be recognized as a TMP Worldwide company led by President and CEO, Curtis Rogers.
Truli Technologies announces its acquisition of Recruiter.com, Inc., a recruitment technology platform, in a subsidiary merger transaction.  As a result, Recruiter.com, Inc. is now a wholly-owned subsidiary of Truli.
Simultaneously, Truli purchased certain specialized recruiting assets of Genesys Talent, LLC, which will continue to own and develop its own candidate sourcing and engagement technology, MatchList.
Going forward, the company will effect a name change from Truli Technologies, Inc. to Recruiter.com, Inc.  Miles Jennings will continue as CEO. Michael Woloshin, founder and former CEO of Recruiter.com will act as the company's independent business development consultant. After these acquisition/merger movements, Truli Technologies, Inc. will continue its focus on the development and acquisition of technology that solves industry recruitment challenges through connections, automation, and engagement.
Unit4 has acquired Intuo, a talent management solution focused on internal performance, engagement and learning. Located in the Benelux Union, Unit4 sees Intuo's solution as a platform to bolster its own more traditional, transactional HR system, with key features including:
360 feedback and recognition

Frequent engagement pulses and surveys

Learning Management

Guided and customizable check-in conversations

Dashboarding and advanced behavioral analytics
Intuo's platform also offers direct integration to services like Office365 and Slack, and already has gained approx. 120 customers since 2013, including BMW, Verisure, Brussels Airport, Thomas Cook, FairFX, Ag Insurance and Europa Bank.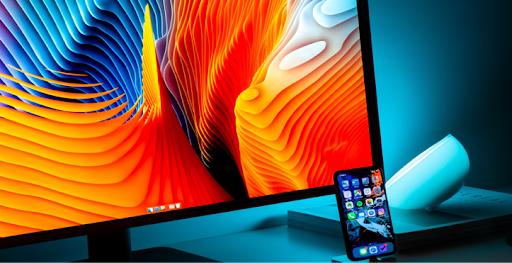 Conferences
Campus Philly, a non-profit organization that fuels economic growth by encouraging college students to study, explore, live and work in the Greater Philadelphia tri-state region, is holding their first Young, Smart and Local Conference, to take place April 9 and 10. The first of its kind, the Young, Smart and Local Conference will be in partnership with Action Greensboro, an economic development organization in Greensboro, NC. The conference will take place with two goals:
To create a network for other cities that are doing similar kinds of work

To create a cross-sector network, allowing college students and the area of Greater Philadelphia to collaborate, to enhance relationships, and to jumpstart efforts to attract and to retain new talent.
Key topics of the conference include issues for first-generation and underrepresented students, and available resources for such students. For more information or to register, visit: Young Smart & Local Conference
Intern Bridge, Inc., an Austin, TX based research and consulting firm, will be presenting the Total Internship Management Workshop on April 16 at St. Cloud State University. This workshop is designed to serve the needs of companies seeking to increase ROI and increase structure for the success of internship and entry-TA initiatives. For more information or to register, visit Total Internship Management Workshop .
As these keystrokes hit the page, let's also take note of our very own HRTX Dallas 2019 RecruitingDaily Conference at the Stonebriar Country Club in Frisco, TX.  Expect more buzz and chatter soon, about this Un-Conference and Training Event held on April 4.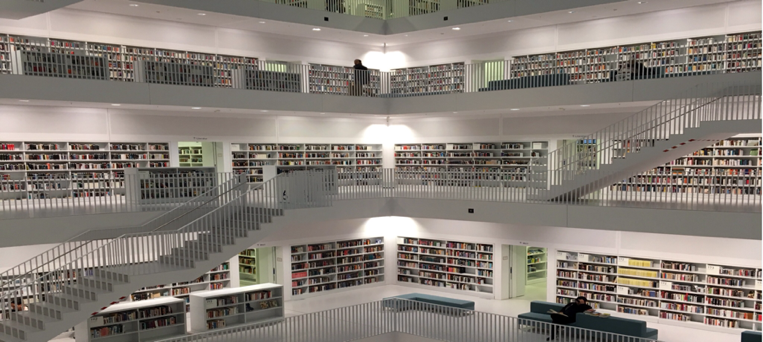 People and Places on the Move
A hearty congratulations is extended to the following organizations and people, moving, shaking, and bringing TA to new levels of exceptional records and service: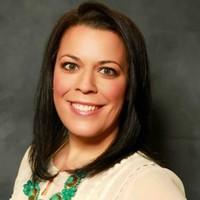 Human Resource Partners, an operational HR solutions firm based in Dover, New Hampshire announces Amy Mayo joining their team as HR Business Partner. Mayo brings an extensive background in HR compliance, employee relations, benefits administration, policies and procedures, union/labor relations, employee career development, retention and much more. Prior to joining here, Mayo worked for Associated Grocers.
Randstad Sourceright has been named a Leader and Star Performer for recruitment process outsourcing services in Everest Group's Recruitment Process Outsourcing Services PEAK Matrix Assessment 2019. Randstad Sourceright demonstrates its highest ratings across verticals of Vision & Capability as well as Market Impact. The Everest Group's annual assessment designates RPO providers as Star Performers based on the greatest relative year-on-year movement on the PEAK matrix.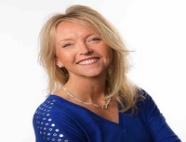 Ridgeway Partners, a global advisory firm specializing in executive search, board appointments, and succession planning, announces hiring Julie Zadow to its leadership team. Zadow joins Ridgeway with over 20 years of leadership experience in marketing, talent strategy, culture mapping, and organizational design. She will be based in the Boston office.
Los Gatos CA-based real estate firm Serena Group announces Don Tornincasa will transition from Regional Manager and take over as Senior VP, TA, effective immediately. Tornincasa joined the firm in 2016, with 29 years' experience in and around the business as both a top-selling agent and manager. In his new role, Tornincasa will be mentoring new company management and actively meeting with community agents to cultivate external relationships with Serena Group.
Staffing Industry Analysts, a global advisor on staffing and workforce solutions, is pleased to announce that Subadhra Sriram, Editor & Publisher, is among the winners of this year's Jesse H. Neal Awards. Sriram is the recipient of the 2019 Timothy White Award, that recognizes exemplary leadership in the face of challenges that editors face daily. This memorial award is named after the longtime editor of Billboard who served as a moral compass in the music industry, tackling controversial issues.
Ultimate Medical Academy recently recognized six nonprofit healthcare educational institution's top employee partners with Spark awards at their recent Spark Summit, aimed to ignite collaboration, networking, innovation and change within the booming healthcare industry. Ultimate Medical Academy, headquartered in Tampa, FL, is a nonprofit healthcare educational institution with a national presence. This year's recipients of Spark awards include:
Torchbearer Award

(the equivalent of a lifetime achievement award) to

CVS Health
Opportunity Award

to

BroadPath Healthcare Solutions
Spark of Change

to four employers

:

Cielo (Walgreens)

TTEC

Sykes Enterprises

CiOX Health
What news would you like to share with us for upcoming weekly news updates? Contact us at [email protected]
---
Authors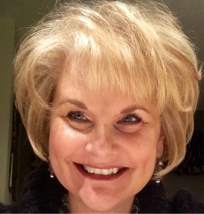 Maribeth Parot Juraska Ed.D. Staff writer for RecruitingDaily who is both a former Training & Development Director and Professor/Director of teacher-candidate preparation. She has conducted research on multiple themes in T&D/Education, writing and presenting in areas of andragogy, performance assessment, candidate training, diversity, inclusion, and social justice. She's now a writer/contributor and spends free time scoffing at cold winters and decaf coffee.
Recruit Smarter
Weekly news and industry insights delivered straight to your inbox.