The impact of the COVID-19 pandemic on hiring practices has been tremendous, to say the least. The hiring process, onboarding, upskilling, re-skilling, etc. have all been disrupted. Many organizations are re-evaluating their traditional hiring methods in this increasingly volatile and uncertain landscape. In addition, the rise in online collaboration tools and talent being dispersed worldwide has shown hiring freelancers as a great alternative. 
Hiring Freelancers is not just for technology startups, either. At least 30% of fortune 500 companies have embraced the gig economy and rely on freelancing talent. 
At least 30% of fortune 500 companies have embraced the gig economy and rely on freelancing talent.
Why Hire Freelancers Instead of Full-Time Employees
In an SHRM (Society for Human Resource Management) study, 75% of HR Teams reported difficulty in recruiting in the past 12 months. But that's not all. Additionally, 3 in 4 employers were reportedly affected by bad hires.
There are numerous benefits for companies opting for freelancers instead of employees. 
Cost Benefits
Employee Hiring is expensive. More so, when you factor in the cost of a bad hire. Specifically, studies have shown that companies can expect to save at least 20% annually with a freelancer instead of hiring full-time. Most freelancers are paid on a project basis or a flat hourly rate. Since no benefits are included in freelancer payments, organizations can save on pension costs, food expenses, insurance and other benefits. 
Time To Hire
In most cases, employee hiring is slow. Employees need to serve a notice period. There have been multiple cases when a candidate signs the offer letter but backtrack on the joining date. As a result, new employee onboarding gets delayed and the amount of time and effort goes to waste. 
With freelancer portals offering 500+ skills, you can reduce your time to fill and find even the most unique worker to meet your needs. Once you find the gig workers with the skills you need and agree to terms, they start working ASAP.
Quality
Freelancers need to constantly prove the quality of their work. Additionally, they must communicate well and upskill themselves to stay ahead of the curve. An employee's performance may often be subject to bias. On the contrary, freelancers know the contract is always subject to renewal. It does not depend on the level of input or the amount of hard work. A freelancer is purely judged on the output and the impact of the work. 
Remote
Developers from India, Architects for Eastern Europe, Virtual Assistants from the Philippines or designers from Canada. Talent is available in all parts of the world. Organizations can now look to work with the best freelancers instead of limiting themselves to a particular city or country.
Risk
Freelancers are paid an hourly rate or project-based. The payout cycles are typically twice every month. Since most freelancers work with a minimum 1-month commitment, it's not difficult to terminate if things don't seem to work out. There are no legal risks to terminating a freelancer's gig.
Job Roles Best Suited for Freelancers Instead of Full-Time Employees
The gig economy is irreversibly changing the landscape of the workplace. Hiring a freelancer may seem prudent for short-term projects to creative tasks. However, any activity that is not core to the business and need not be performed onsite is ripe to be outsourced to freelancers.
Here is a list of top 10 job roles where you can opt for freelancers instead of hiring employees:
Virtual Assistant
Customer & Chat Support
Bookkeeping and Financial Analysis
Video Production and Editing

 

Graphic Design
Fundraiser Consultant
Content and Copy Writer
Website Designer
SEO Analyst
Transformation Delivery Manager
What Are the Top Websites to Hire Freelancers?
Post the COVID-19 pandemic, stats have proved that many organizations have experimented with remote working. 
From pure freelancer marketplace to vetted freelancers and function-specific websites, there are different freelancer portals to choose from. Here is a curated list of the top sites to hire freelancers :
Freelancer.com: Typically used by organizations to hire for gigs in translation, data entry and content writing.
TopTal: TopTal is a premium marketplace that offers screened and vetted freelancers. It claims to showcase only the top 3% of freelancers.
Upwork: Upwork runs on a bidding system. Businesses post their jobs and freelancers post their bids.
Marketerhire: As the name suggests, it is a freelance marketplace focussed on marketing-related gigs.
Fiverr: On Fiverr, freelancers post their price and businesses find the one that fits their budget
Kolabtree: A specialized freelance marketplace for scientific, academic and research freelancers
Guru.com: Guru lets organizations screen freelancers at their own pace. There is no vetting and manual matching
Ureed: Ureed is the largest freelance marketplace for the Middle-East and Gulf countries.

 

Flexibees: Flexibees is a women-only freelance portal. Specifically catering to Marketing, Sales and Technology
PeoplePerHour: PeoplePerHour is a UK-based freelance marketplace. It provides protection for freelancer payments through an escrow system.

 

PepperContent: PepperContent is a managed freelance vendor for content writing and design tasks. Companies deal directly with PepperContent instead of freelancers.
RICH: This is a south-east Asia-based freelancer portal focussing on translation service, design and tech gigs.
FlexJobs: FlexJobs offers companies an embedded Applicant tracking system to manage freelancers along with the ability to run virtual career fairs and email blasts.
Flexiple: Flexiple focuses on freelance developers. They offer vetted freelance developers along with a 1-week trial.
Arc.dev : Arc.dev has a strong focus on developer talent. Arc. dev sets the hourly rate for the freelancers and takes care of the payroll and any other compliance.
Hubstaff: Hubstaff is ideal for organizations open to both, freelancers and agencies. It uses its built-in software to match freelancers to their gigs.
Gun.io: Gun.io is a freelance portal for senior technology freelancers. Especially those with 15+ years of experience. It is invite-only for freelancers.
Gigster: Gigster only accepts projects above a certain $$. It is best suited for companies looking for an extension to their technical team.
How to Vet a Freelancer's Skills Before Hiring
Now that you have posted your gig across various platforms, it's time to sit back and watch the applications trickle in. It's entirely possible that you may get swarmed by more than 60 applicants in just a few days. Freelancers typically apply with a cover letter detailing their skills and showcasing their past projects and impact.
When hiring a full-time employee, hiring managers know the experience level and typical salary commensurate with that experience level. Not in the case of freelancers.
Freelancers with varying experience and skill levels can compete for the same gig. They may be applying from different parts of the world through different freelancing portals. What's more? They may additionally have a considerable divergence in their hourly rates. That is too many variables to manage in the hiring process.
So the real trouble is validating and verifying these freelancers. 
The best approach would be to screen freelancers using an industry-validated skills assessment. For example, a platform like Xobin comes with 800+ validated skills assessments to help organizations screen candidates based on their competency. These tests automatically benchmark and rank candidates, thus enabling hiring them to focus on top freelancers. 
The Future of Hiring Freelancers 
It's difficult for companies to build their business by relying solely on freelancers. Remote or otherwise, full-time employees are highly critical for any business. 
However, we are at an inflection point today. 
The demand and supply for freelancers are at an all-time high. Companies would not want to miss out on a large pool of freelancers with the latest skills. Therefore, they  should consider incorporating freelancers into their hiring process. 
---
Authors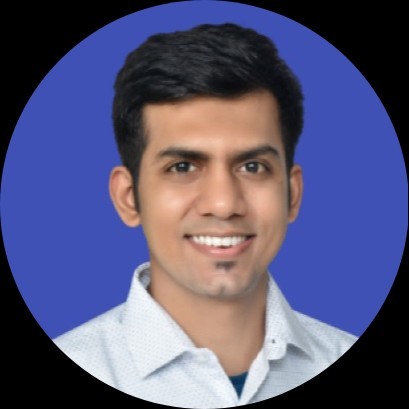 Amrit Acharya is the Founder of Xobin - a leading online skill assessment tool. For the past 6 years, Amrit has helped design the assessments used at 600+ organizations for screening and evaluating tech talent. These assessments are used to screen over 1 million candidates every year. Amrit writes about entrepreneurship, recruitment optimization, hiring strategies.
Recruit Smarter
Weekly news and industry insights delivered straight to your inbox.