While generative AI can learn to take on or augment the skills needed for a specific job, the technology is unlikely to fully replace many positions.
According to Indeed's AI at Work Report, pretty much all of the U.S. jobs posted on Indeed use a generative AI's skills. However, the job site said only about 20% of its jobs can be considered "highly exposed" to the technology. That indicates that while advanced technology can learn to do tasks needed for a specific position, generative AI is unlikely to fully replace many jobs.
"Our research shows that Gen AI is less likely to replace an entire job, but rather serve as a tool to augment or streamline parts of a job," said Indeed Chief Economist Svenja Gudell. "Going forward, we'll likely see a variety of jobs reworked and reimagined by employers, including new jobs being created over time because of Gen AI's fast-growing influence."
Indeed's findings are line with other research efforts: Recently, the Pew Research Center found 19% of American workers were in jobs that are the most likely to impacted by AI, meaning their most important activities may be replaced or assisted by the technology. Pew also said these jobs tend to be among those that earn higher pay.
A separate study found that AI technology will disproportionately replace jobs typically held by women. That effort, from HR analytics firm Revelio Labs found that artificial intelligence is "aggravating gender disparity" as companies consider cutting staff in favor of using AI technology. The jobs most likely to be replaced are those that require repetitive tasks, which are usually held by women, Revelio said.
Software Jobs Could Get Pounded
To compile the report, Indeed analyzed more than 55 million job postings on the site and 2,600 job skills to identify the exposure level generative AI will have on jobs and the skills required to perform them.
If generative AI was considered "good" or "excellent" at 80% or more of the skills mentioned in a job posting, that position is considered highly exposed. If it was "good" or "excellent" at between 50% and less than 80% of the skills, the job faces moderate exposure. Where the technology is proficient at less than half of the skills, the job is considered low exposure.
Software development jobs face the highest potential exposure, Indeed said, since generative AI is "good" or "excellent" at 95% of the skills mentioned in those job postings. Truck, taxi and other drivers face the lowest potential exposure, with Gen AI proficient at less than a third (29%) of the skills mentioned. Retail jobs fell in the middle with Gen AI being effective at 57.6% of the skills.
'Moderately Exposed'
In its research, Indeed also found:
19.8% of jobs on Indeed are highly exposed, meaning generative AI is considered good or excellent at 80% or more of all skills mentioned in Indeed job postings.
45.7% of jobs on Indeed are moderately exposed, meaning that Gen AI can do between 50% and less than 80%
34.6% of jobs on Indeed are low/minimally exposed, which means Gen AI can do less than 50% of the skills
In addition, Indeed said, jobs that can be done remotely are among those in the least peril from generative AI.
---
---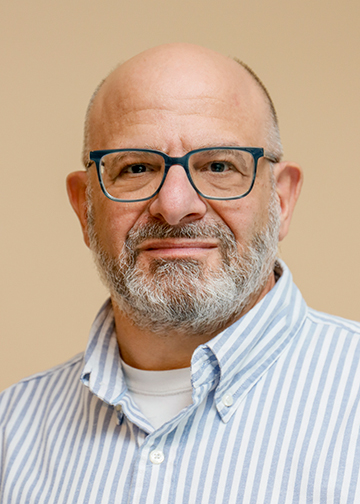 Mark Feffer is executive editor of RecruitingDaily and the HCM Technology Report. He's written for TechTarget, HR Magazine, SHRM, Dice Insights, TLNT.com and TalentCulture, as well as Dow Jones, Bloomberg and Staffing Industry Analysts. He likes schnauzers, sailing and Kentucky-distilled beverages.
---
Recruit Smarter
Weekly news and industry insights delivered straight to your inbox.