Diversity, equity and inclusion programs require planning, people and time – not to mention the budget necessary to mount communications campaigns, learning programs and events.
There are less-tangible requirements, too: work time dedicated to diversity rather than business, auditoriums to host events or conference rooms for committees and working groups.
Plus, more than likely, you'll need help from consultants to set up and possibly manage your efforts.
Successful DEI efforts are organization-wide initiatives that involve multiple platforms, programs, committees and staff. Whether your company is a multinational enterprise or a regional business, you have to manage the work of identifying its needs, developing a solid program, measuring its effectiveness… and keeping track of how much all of this costs.
Let's start at the beginning.
Examine Existing Initiatives
To build DEI into your company's day-to-day practices, you need a clear, detailed picture of what your organization does well, where it falls short and which initiatives have the most impact. Basically, you want to identify how money was budgeted and distributed for DEI efforts in the past, as well as how effectively it was used.
You can frame your budget by taking a close look at how – and where – your dollars are now being spent. By identifying areas where your efforts are succeeding, you can direct dollars to those that need to improve.
For example, Marketing may have organically reached a place where its staff is diverse, as is its pipeline of candidates. Customer Service, on the other hand, may be almost uniformly Caucasian. The department has just a few people of color, and they have little prospect of promotion. Once you've gathered such information from across the company, you'll be able to start formulating a DEI plan and the budget to go with it.
How much you end up spending depends a lot on your company's size. For context, a study by SHRM found that Fortune 1000 corporations budget between $30,000 and $5 million for their DEI efforts, with an average of $1.5 million.
Spend vs. Results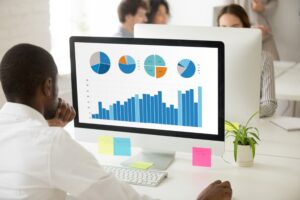 After analyzing current spending, review your program's goals and results. Earlier, you identified where money was budgeted and how well it paid off. Now it's time to look at specific programs and ask why each one worked – or didn't.
At this point, many companies bring in a consulting firm to examine their DEI practices and identify ways to improve. Yes, there may be some duplication of effort, since the consultants are going to review much of the same information you've already examined. But they need to understand what you've done so far before they can provide advice on your plans and their costs.
Consultants can also train executives and staff on how to incorporate best practices into their daily workflow. They can help strategize and plan for the next phase of programs, including where you should spend money, what you should spend it on and how you can measure success.
Of course, it may make more sense to hire a full-time resource to get your initiatives off the ground. They can either launch the effort, or hand it over to the appropriate team when the time is right.
Practice Transparency
Always be transparent when you're developing or enhancing your DEI programs. That means share information about the effort's purpose and goals, and discuss how it will affect the organization and all of its stakeholders.
If your leadership's aim is to diversify the workforce by, say, 15% over five years, they need to conduct an open discussion on how to get there. This will demonstrate their commitment to DEI as part of the company's culture, clarify how the initiative fits with the business's overall strategic plan and help gain employee buy in. For budgeting purposes, the more information executives share, the more detailed – and accurate – your estimates will be.
Take the Time
Even if you engage consultants, at least some employees will be involved in the planning and implementation of your DEI efforts. It follows, then, that you'll have to budget for their time and expenses, no matter whether they're on salary or paid hourly.
Unfortunately, your budget estimates will be something of a moving target. Everything discussed in your planning will need some kind of employee involvement to make it happen. At the same time, exactly who those employees will be and how much they'll cost will shift as you move from preparation to implementation. So, if the staff members involved are paid hourly, plan for added spending, particularly when the program kicks off.
On the other hand, if the employees are on salary, remember that training, platforms and services, committee engagements and other items will require adjusting the time they spend on their normal tasks.
Recruiting
In terms of talent acquisition, diversifying the workforce is about widening the pipeline so that more members of underrepresented groups learn about, and apply for, your company's jobs.
Businesses always want to recruit, interview and hire the most talented people they can find. That doesn't change as they pursue DEI goals. However, recruiting for DEI often means diversifying the company's approach to talent acquisition.
For example, consider jobs boards that specialize in connecting employers to certain groups. Some of these platforms require a paid subscription or charge a fee per-job. You'll need to have an idea of who you'll be hiring, and when, in order to estimate the costs involved with recruiting and onboarding.
Examine your company's recruiting tools, as well. Most platforms don't strip out applicant data when it's examined by hiring managers. That can lead to the effects of unconscious bias and, one way or another, you have to mitigate such issues. If it doesn't make financial sense to change platforms, consider retaining a third-party search firm that will hold back a candidate's personal information during the early stages of the hiring process.
Consider a DEI Office
Larger companies usually create a standalone DEI office with a dedicated executive to oversee their efforts. The role alone requires a budget to cover salary and benefits, for example. So does the DEI office itself. Unless some expenses can be allocated to another department – for example, diversity-related learning is often funded by HR– travel, administration and other costs will typically be the diversity office's responsibility.
A number of companies weave their DEI efforts into HR, especially when the work involved is minimal. Others don't look beyond recruiting and hiring in their efforts. In those situations, it may make sense to give HR the responsibility for DEI.
The relationship between HR and the DEI office is particularly important when it comes to learning. For instance, should you wrap DEI into existing training, or would it be better to pursue dedicated programs? If DEI topics are added to existing learning, having HR host the program may make the most sense. If your company feels it's important to have DEI training stand on its own, a dedicated DEI office is likely the best option.
One more consideration: Although the average Fortune 1000 spend was around $1.5 million, the SHRM study found that budgets dipped to an average of $239,000 when the program was administered by the internal HR team.
Organize Committees and Programs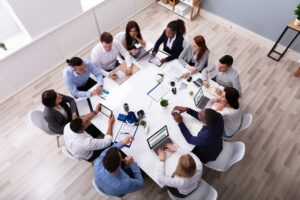 Your company may want to organize DEI committees as a way to involve interested staff. But bear in mind: Committees cost money.
For one thing, committees require hours of a member's time. They may also require specific tools – like a chat platform – if the company doesn't already have one. Committees can be a good first step for small firms that are already pressed for time and resources. With some consulting help, they can steer the program's initial course.
As they seek to learn, network and develop solutions for specific issues, members of these committees may become involved in DEI initiatives outside the company. So, you should budget for attendance at events that dovetail with the organization's needs and goals, in addition to the internal events the committee hosts to encourage or educate staff.
Advertising and Philanthropy
If brand awareness is important to your business, a dedicated advertising campaign tied to your initiatives may be critical. Multicultural marketing programs can fall under the company's existing advertising budget, but it's wise to expand it to ensure your message doesn't get lost in all the other information your company disseminates.
Finally, sponsoring groups, attending events and donating to appropriate causes are all powerful ways to share your message about diversity. They also need to be paid for, so include room for them in your budget.
Follow Through
By the time you're done setting up your budget, you should have included or considered:
Outside Consultants
DEI Officer
Added Payroll
Internal Committees
Time Spent on DEI Initiatives
Added Training for Staff
Philanthropy
Advertising
The next phase involves administering a running program, keeping track of its results and determining whether the company is on track for success. Quarterly and annual reviews can help keep everyone aligned, though they may also require you to spend money on consultants again.
Engaging outside help may not be necessary If your company's appointed a DEI officer. If it hasen't, budget for your original consultant to review your efforts on a regular schedule.
Check-ins from consultants or audits by the DEI officer are good times to surface concerns or ask whether additional programs are needed. If the company's 15% hiring goal was accomplished sooner than expected, for example, the audit can re-examine what was done, what specific efforts worked best and where the company can go further.
From the beginning, approach your efforts as though the spend will be ongoing and managed. If the company tried paid recruiting platforms that simply didn't work, don't continue spending on them. Similarly, an advertising push can introduce the company to a new community, but spending may drop off as your message takes hold. Ongoing budgets should always serve the main purpose of your DEI program, and every business should plan to increase spending if efforts falter later on.
When You're on a Budget
Not all companies have coffers big enough to hire a DEI officer or initiate a sweeping educational and promotional campaign. But that doesn't mean those with a tight budget can't create impressive strategies and generate impressive results.
Consider job boards: Many platforms require some kind of payment in return for their services. But at the same time plenty of others, aimed at underrepresented groups, don't. Finding some that are active in your area – with talent suitable for your business needs – can quickly target groups that will help diversify your workforce.
Similarly, adding language to job posts can help develop a more diverse applicant pool. Today, "equal opportunity employer" is standard language, and some say it's beginning to ring hollow. So stretch a bit and add language that specifically encourages candidates of all kinds to apply for your roles. Words along the lines of "we encourage all who feel qualified to apply, no matter their race, gender or identity" signals that you're open and honest in your intentions.
Also, bear in mind that consultants don't have to do everything. Internal committees often operate on a volunteer basis, and can take on some of the work involved in examining the company's current state. Challenge the committee to take a hard look at how the organization can change internally. By examining the business as it is, it can evaluate existing processes and procedures, and recommend changes that serve DEI initiatives.
Finally, open reporting and employee forums – where leadership and employees discuss diversity stats – only require an investment of time, and don't directly impact the bottom line. They do, however, help employees feel as if they're directly involved in the process, and contribute to transparency and engagement.
---
---
---
Recruit Smarter
Weekly news and industry insights delivered straight to your inbox.