Employees are becoming less likely to leave their current job for another employer, even though they've grown more pessimistic about their chances of switching to a new role within their current company.
Those findings, published in Randstad RiseSmart's Q3 2021 Career Mobility Outlook report, are in direct contrast with employer sentiment. According to businesses, 95% of organizations are looking to hire, including from inside, to fill existing job openings, Randstad said. Specifically, 68.4% of employers are optimistic about filling open roles with current employees, down 11% from the second quarter.
By contrast, only 30.3% of employees said they're likely to opt for an internal job change. The proportion of those likely to move to another company dropped to 20.6%, indicating that the pace of employees leaving their jobs for new opportunities (The Great Resignation) may be slowing.
The third edition of the quarterly report, which surveys U.S.-based HR professionals and employees from a wide range of industries, provides an in-depth look at respondents' expectations on key aspects of the workplace, such as economic sentiment, recruitment trends, internal mobility, job transition behavior and in-demand skills. It also looks at differences by company size and industry.
More Misalignment
Fewer than half of employees, 43.2%, are optimistic about finding new roles internally, down from 52.3% in Q2. In addition, the number who believe their managers are open to them transitioning into new internal roles dropped to 48.4%, the lowest level of 2021. By contrast, 78.7% of employers think their managers are open to internal mobility.
Although employees expressed skepticism about their ability to advance internally, employers overwhelmingly said they plan to fill existing job openings with internal candidates. About 71% said they plan to fill 10-50% of open jobs internally. That's relatively unchanged since the first quarter of 2021.
The report also found major disconnects regarding skilling and career development opportunities. Nearly three-quarters of employers, 73.5%, believe they offer employees such opportunities. However, only 52.3% of their workers agree. The disconnect is even larger within specific industries, such as financial services, Randstad said. Employers and employees also diverge in the type of skills each feels is important.
"Individuals are telling us that they want to learn new skills to be able to grow and develop their careers, and businesses want to train their employees so they can advance within the company. But for some reason, they can't get on the same page," said Randstad RiseSmart CEO Dan Davenport.
Negative Outlooks
Meanwhile, Randstad's latest Labor Market Barometer reported "sustained growth momentum" for the American labor market, reaching a high of 107.4. That's an improvement of 0.3 points compared to last month and the same level as in February 2020, just before the pandemic shuttered the global economy.
The Career Mobility Outlook also revealed that despite falling unemployment and solid job growth, only 49% of employers have a positive outlook on the U.S. economy. Only 14.8% of employees shared that view, a decline even from Q1. However, both employers (72.3%) and employees (46.5%) have a far more positive outlook regarding the economic prospects of their own sectors.
When it comes to the availability of internal reskilling opportunities both groups believe that their organizations' workforce is ready to meet business challenges: Some 75% of employers believe their workforce has the skills they need to be successful, while 71% of employees feel they're prepared to help their company achieve its business goals.
---
---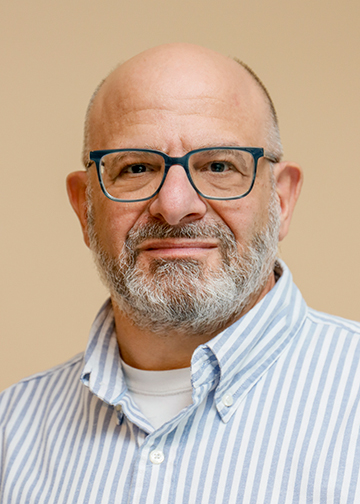 Mark Feffer is executive editor of RecruitingDaily and the HCM Technology Report. He's written for TechTarget, HR Magazine, SHRM, Dice Insights, TLNT.com and TalentCulture, as well as Dow Jones, Bloomberg and Staffing Industry Analysts. He likes schnauzers, sailing and Kentucky-distilled beverages.
---
Recruit Smarter
Weekly news and industry insights delivered straight to your inbox.