"Significant disconnects" over culture are at play between frontline employees and business leaders, causing many workers to consider quitting their jobs over culture concerns.
According to research from BambooHR, HR professionals are also feeling the strain, with nearly a quarter of HR managers, 22%, saying that remote work has caused them to spend most of the workday on tasks they dislike.
"Throughout the pandemic we've seen many adjustments but as companies settle on remote, hybrid or in-office workforces, changes to company culture will be a significant factor in how employees view that transition," said Cassie Whitlock, BambooHR's head of HR. "This data makes it clear that the role of HR is changing, and it's time for leadership at the highest ranks to take notice."
The State of Office Culture
After more than a year of remote working, 73% of the employees surveyed agree with the idea that culture isn't defined by a physical space. While companies have adjusted to strengthen their culture, 77% of employees wish their organization had pursued a different path to help promote a positive remote or hybrid working environment. And in an example of disconnect, 94% of vice presidents and above said their culture is strong, while only 65% of individual contributors agreed.
The report also found:
In the last year, the top ways companies have adjusted to strengthen culture are increasing communication from leadership (50%), supporting mental health (46%) and focusing on DEI (45%).
However, according to employees, the top places culture needs to be stronger is in pay and benefits (43%), followed by communication from leadership (41%) and better work-life balance (40%).
In the last 18 months, 28% of office workers have been job searching.
Nearly 1 in 5 employees, 19%, say they're job searching because of declining company culture. Sixteen percent are searching out of fear of what new culture might develop as offices reopen.
Among office workers, 71% say their company has expectations for new employees and junior staff that don't exist for senior employees and leadership.
Office workers say the top of those expectations are needing to work fixed, specific hours (39%), an expectation of always being online and available (34%) and that they should always be in an office when one is available (26%).
HR Professionals Struggle
While these cultural adjustments play out, HR leaders have carried a heavy burden. Nearly half (47%) say that in the last year HR's tasks and responsibilities have become more difficult because of remote work.
One in four (26%) respondents said that inappropriate behavior by employees has increased over the last year.
While HR leaders say they prefer to spend their time connecting with employees (67%), recruiting (49%) and onboarding (32%), nearly a quarter (22%) say that remote work has caused them to spend most of the workday on tasks they dislike or hate.
HR professionals' least favorite tasks include firing or laying off employees (55%), taking disciplinary action (34%), confronting employees about sexual harassment/discrimination/policy violations (30%), employees reporting annoying behavior oof others or office politics (30%) and addressing bad hygiene (29%).
HR and CEO Alignment
Respondents believe CEOs have the greatest responsibility to communicate culture and make changes to it, but HR managers think they're the ones who hold the keys to success in these efforts. The study highlights a disconnect between leadership and HR with findings such as:
Some 52% of office workers say that their CEO is viewed as the ultimate decision maker regarding their company's culture.
More than a quarter of HR managers, 27%, trust their management's word most in regards to company culture and policy. That compares to just 14% of individual contributors.
A third of office workers, 33%, say they're regularly caught in the middle: HR says one thing, managers and leaders say something else.
With top talent leaving because of culture concerns, it's important for HR and CEOs to forge "a unified position on culture," Whitlock said. "Culture and employee experience are a boardroom-level issue and there is an opportunity here for HR to take its place at the table in the turbulent labor market we find ourselves in."
---
---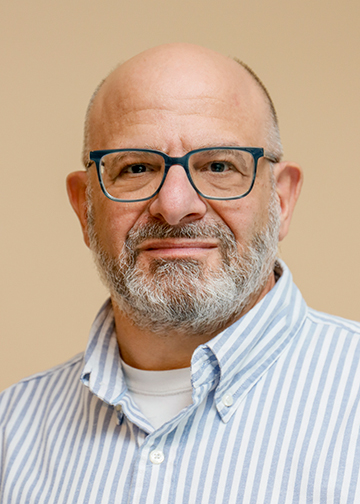 Mark Feffer is executive editor of RecruitingDaily and the HCM Technology Report. He's written for TechTarget, HR Magazine, SHRM, Dice Insights, TLNT.com and TalentCulture, as well as Dow Jones, Bloomberg and Staffing Industry Analysts. He likes schnauzers, sailing and Kentucky-distilled beverages.
---
Recruit Smarter
Weekly news and industry insights delivered straight to your inbox.