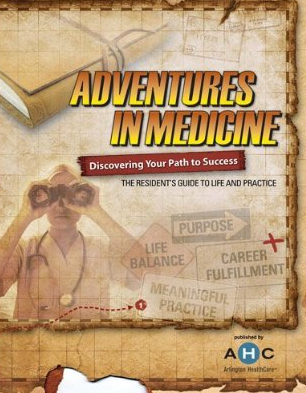 Engaging Workbook Offers Wealth of Information To Assist Physicians in Finding Right Employer
ELGIN, ILLINOIS – What is believed to be the first comprehensive career guide and workbook for hospital residents who are looking for both a satisfying career and rewarding home life, has been published by Arlington HealthCare, Inc., a national organization headquartered here.
The 212-page book, Adventures in Medicine: Discovering Your Path to Success, aims to help hospital residents navigate through the process of finding the most rewarding position within a hospital or private practice.
"Statistics show that the road on the way to residency is littered with victims," said Todd Skertich, founder and president of Arlington HealthCare, Inc., who assisted 2,000+ physicians and their family's transition into a new practice opportunity and community.  "Too many physicians, overcome with the stresses of their job, find their lives have turned to tragedy, loss, bankruptcy, divorce, drug abuse, and for some, even suicide.  Each year, some 300 to 400 doctors take their own lives – higher than any other profession."
The new federal healthcare law will result in even greater stresses on physicians, according to Skertich. "Unless physicians are equipped with the competencies, tools, and mindset to pursue their purpose, they will fall victims to changing laws, bureaucracy, and administrative changes which will impact patient care, their own compensation, and their happiness", he explained.
Filled with personal interviews and advice, the guide was written with the aid of physicians and experts who understand the climate of healthcare today and are determined to do what is necessary to improve it.  Noted hospital CEOs, job coaches, financial counselors, recruiters and legal advisors contributed to make the guide book a unique, ground-breaking addition to healthcare.
"I've never seen a tool as comprehensive, useful and engaging as Adventures in Medicine," said Dr. Kenton Lee, Family Medicine Program Director, University of Illinois School of Medicine at Rockford, IL.  "Arlington HealthCare has done great service for medical students everywhere.  AIM is a superb 'job and life' guide aimed at helping residents find the right job and transition successfully from residency to practice.  It's a critical tool to help my students, and any student, prepare for the other side of medicine."
"Residents often isolate themselves from the world for more than a decade, often placing their life, friends, and family on hold," said Skertich.  "After all of the years of training and every spare moment studying to become a physician, they are expected to flip a switch and transition from training into their career and life simultaneously, and very few do that successfully. Our goal is to provide the essential information needed to help residents learn how to discover their path to success, even beyond becoming a physician."
To address issues of government legislation, managed care, hospital consolidation and physician compensation models, which continue to change daily, Adventures in Medicine provides detailed sections covering the job search process, new skills and relationships; and counsel from experts. Even more help is available online in the digital version of AIM by visiting www.adventuresinmedicine.net.
"The guide will help you engage your imagination, mind and heart to the level where you will start to see clearly all the things you have worked so hard for," said Dr. Adriana Tobar, a family medicine physician at the University of Illinois College of Medicine in Rockford.  "I could have used numerous tips from the book that would have saved me a lot of time and even money."
Adventures in Medicine: Discovering Your Path to Success was published in partnership with support of several hospitals and healthcare organizations. Sponsorships cover production costs and ensure the guide book will be distributed free to residents, enabling them to successfully complete their job search before the end of their residency in spring 2011. Sponsors are:
Trinity Iowa Health System
Riverside Medical Center
Southern Illinois Healthcare
Bothwell Regional Health Center
Witham Health Services
Wood County Hospital
Swedish American Health System
HCA Healthcare
LarsonAllen Financial, LLC
Alexian Brothers Hospital Network
Meltzer, Purtill & Stelle LLC
Savant Capital Management, Inc.
Governance Institute
MGMA
Arlington HealthCare, Inc., which created the guide, is a comprehensive provider of physician development, physician recruitment and job transition, medical staff and strategic planning, and physician retention programs.
The guide is available for additional copies through amazon.com for $15.95
For more information about Adventures in Medicine, email [email protected] or visit www.adventuresinmedicine.net.
---
---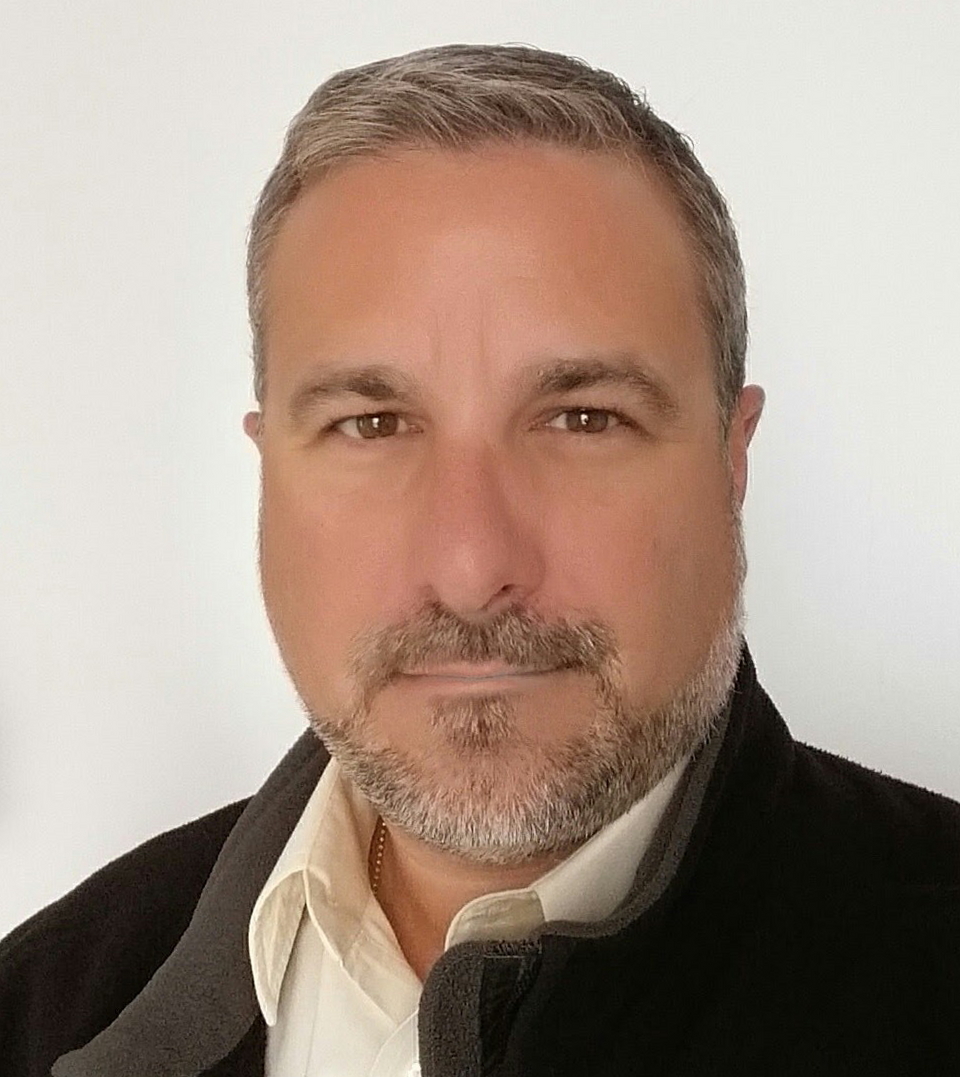 CEO/Founder RecruitingDaily and avid skier, coach and avid father of two trying to keep up with my altruistic wife. Producing at the sweet spot talent acquisition to create great content for the living breathing human beings in recruiting and hiring. I try to ease the biggest to smallest problems from start-ups to enterprise. Founder of RecruitingDaily and our merry band of rabble-rousers.
Recruit Smarter
Weekly news and industry insights delivered straight to your inbox.