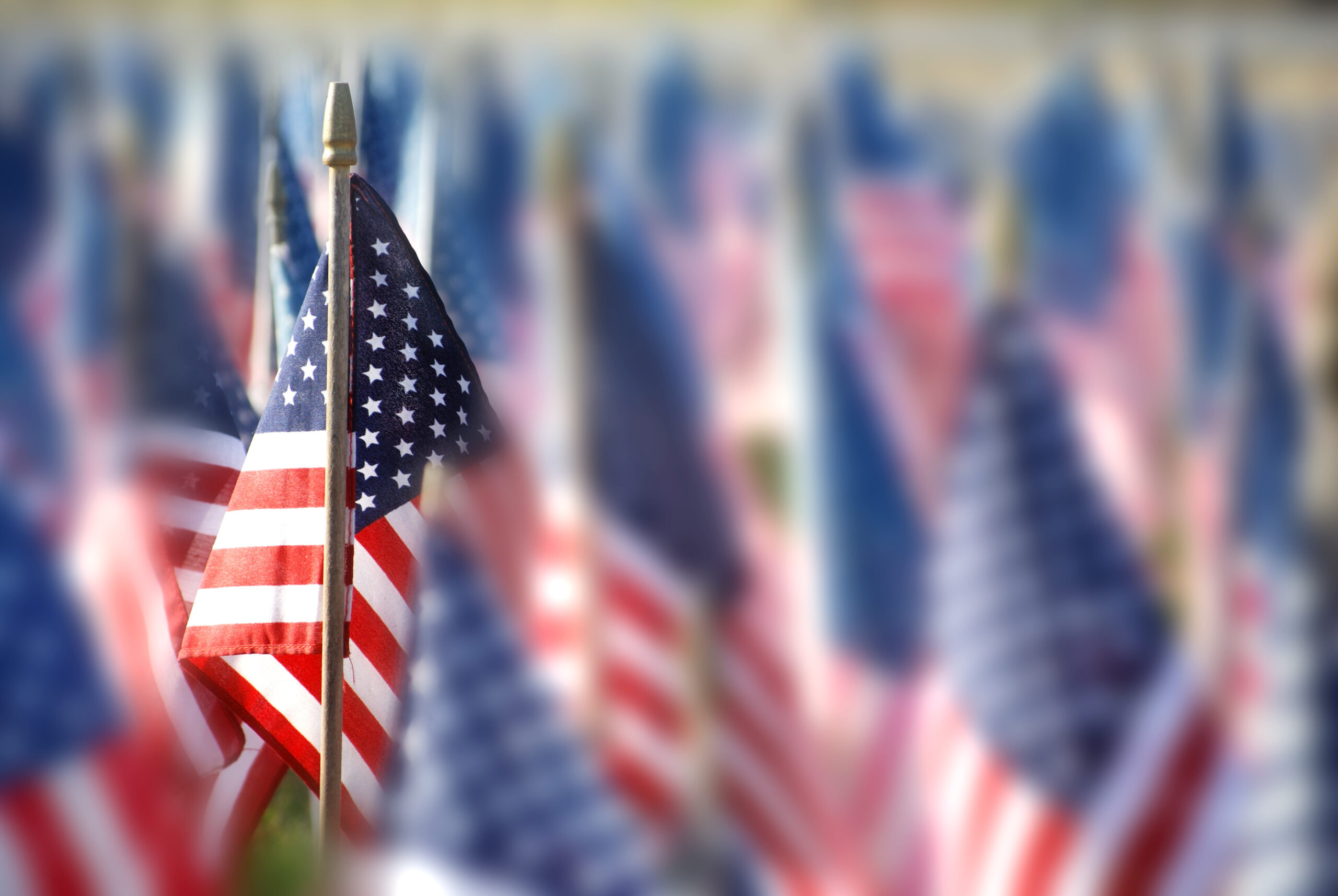 Focusing your recruitment on the 250,000 military veterans that enter the civilian world each year certainly seems a noble venture; after all, these folks have risked their lives to secure our freedom.  But does it make fiscal sense to the powers that be?
What if military veterans aren't a good fit for your company culture? What if the corporate world is so unlike what they're used to that they just can't measure up? And what job could a tank driver, helicopter pilot or infantry soldier possibly do, anyway?
Your concerns and your confusion about how military occupations translate into the civilian world aren't the only obstacles to veteran hiring. The veterans themselves don't always get it either.
To help us, Google's Cloud Talent has just added a feature that translates military MOS, AFSC and NEC codes. Transitioning military veterans enter their specialty codes. Then, Cloud Talent finds civilian jobs that require the same or similar skills as the service member used in her military role.
Among others, recruitment platform provider Jibe has added the feature free of charge to its Recruiting Cloud repertoire for its employer clients. PepsiCo, Encompass Health, and FedEx have recently launched veteran-specific career landing pages, with the code translator enabled.
On the FedEx for Veterans landing page a retiring Army tank driver (armor crew member) could enter his 19k MOS, and find 147 FedEx jobs for which the company deems his skills well suited. If he were to narrow down the search to within 25 miles of Memphis, TN, he'd find eight openings, that include Human Resource Data Analyst, Shop Technician 3, and Customer Experience Intern.

While some of these might seem a misfit, it's important to understand the training and skills for the 19k MOS. This is not just about operating a tracked vehicle over various terrains. It's also about respecting and accepting authority and chain of command, of learning to load and accurately fire complicated modern weapons, and to read digitized maps, compasses and battle plans.  Modern technology acumen, scouting techniques, and calm, controlled strategizing and decision making amid life-threatening chaos are crucial parts of the job as well.
Talent Cloud for veterans is not perfect, though this might simply be the first step in the feature's evolution. What it can't do now, and what is sorely needed, is a way for civilian employers to enter a job title and description and have Cloud Talent advise what MOS training and experience would be the best preparation for success.  Still, it's helpful.
Aliro, creator of an innovative SaaS employment referral program and mobile app, launched AliroVets, to get military veterans back to work. Not only does the military-focused site put employers and prospective veteran hires together through its robust job board, but it also empowers internal as well as external referrals, even managing the referral rewards for its employer clients.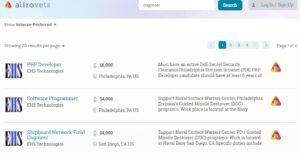 AliroGroup CEO Robert "Arch" Archibald showed us around the impressive site.
"More than 60 percent of post 9/11 veterans tell us that their skills are going unrecognized in the corporate world," Archibald told RecruitingDaily. "We're focused on changing that, through the number one source of quality candidates – referrals."
Aliro posts the jobs, pays the referral bonuses, and then collects that reward money from its employer clients. (The bonuses, by the way, are paid to the referrer as well as the referred veteran, and they're not small. In our brief search we found bonuses from $250 to $6,000. Nice!)
Aliro donates a portion of its profit to organizations such as Disabled American Veterans Charitable Service Trust and others that help injured veterans.
We talked with Jason (Jay) Montgomery, army veteran and manager of the Wounded Warrior recruitment program for Randstad. The global human resource consultancy is a long-standing, successful recruitment advertiser on AliroVets.
"Veterans have been held accountable in uncontrollable, uncomfortable environments," Montgomery told Recruiting Daily. "During war time from 2001 to the present, for example, they've had to learn and embrace a mission. Many vets are natural born leaders. They're highly organized, they work well in teams, and are trained to think about the bigger picture and not just themselves and their success."
The best jobs for military vets, according to Montgomery, are those who have team functions or missions to accomplish end to end. A call center position, for example, would be a good fit.
"You pick up that phone, address the problem, and find a solution," he said. "When you put down the phone that's mission accomplished."
In contrast, he said, many of today's jobs have no end in sight. There's always more to do, something greater or bigger to accomplish.
"But if the task is providing solutions to customers, veterans tend to do very well," Montgomery said. "The idea of making someone happy is very wonderful to them."
Bill Fenson, former president of the National Employment Counseling Association, and recipient of its Judy Gohegan DOI award spent some of his counseling years as a career specialist for the wounded warrior's career project of the National Organization on Disability. He talked with Recruiting Daily about the powerful features of Onet, the U.S. Dept. of Labor's career analysis and job exploration.
"Onet draws its information from the Occupational Outlook Handbook," Fenson told us. "Veterans can go into its MyNextMove section, indicate their military branch and their MOS, and from there get information about similar civilian jobs, including their outlook and salary. It's an excellent government site."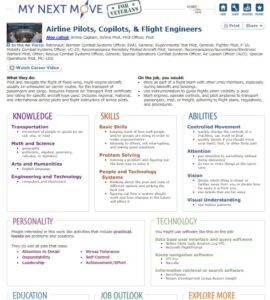 We looked and was he right! The job search help is amazing.
After entering the Air Force AFSC 113ka code for Trainer Pilot, MyNextMove directed us to a hyperlinked airline pilot, copilot, and flight engineer landing page, which explained the civilian opportunities in far more detail than we have seen elsewhere. There's a video that showcases the work, and a What They Do section that briefly explains the jobs. Eight other sections cover the knowledge, skills, abilities, and personality needed for the jobs, the technology involved, and the education needed.
The Outlook section explains the expected salary range and provides radio buttons that allow the veteran to filter that information specific to state or local area. The vet can then click on Find Jobs and filter the search by zip code or state, and access job listings by way of her choice of National Labor Exchange, CareerBuilder, Indeed, or America's Job Exchange. There's also an Explore More section, which hyperlinks to a few jobs that might also be of interest, such as Commercial Pilots, Freight and Cargo Inspectors, and Ship and Boat Captains. It's a very slick service!
Randstad is working closely with its RiseSmart subsidiary, to train wounded service members, and get them back to work. The Randstad / RiseSmart pilot program includes courses about LinkedIn fundamentals, powering your personal brand, and networking for job searches, for example. Nor is it just about finding a career at Randstad. The company has partnered with other employers as well.
"There are 400,000 service members who have physical injuries due to recent military conflicts, or invisible wounds ranging from depression to PTSD," Montgomery said. "We created and delivered a training program so that 80 percent of them can return to work."
Recruitment Marketplaces
Several recruitment marketplaces focus on veteran job seekers as well. Some, such as GiJobs, MilitaryFriendly, and MilitaryHire not only provide a job board but as well as offer tips and news relevant to retiring vets. MilitaryFriendly investigates and assesses employers and educational facilities for their value to transitioning soldiers and sailors. Its Viqtory career site partners with GIJobs for a worldwide search of thousands of civilian openings, searchable by military job code, geographic location, and/or company.
For recruiters and military veterans confused about how a military occupation will translate well to a civilian job, we found many online resources that clarify, and then help pair retiring vets with employers. Still, those employers must help their recently-hired vets' transition.
"Employers can help by explaining the new hire's role in the large organization, and by assigning them mentors, preferably another veteran who had to overcome the same transition," Montgomery said. "Help your newly hired vet network and offer her the opportunity to attend a professional development course. Most importantly, make him feel like an integral part of your big picture. That's the success recipe for everyone involved."
---
Authors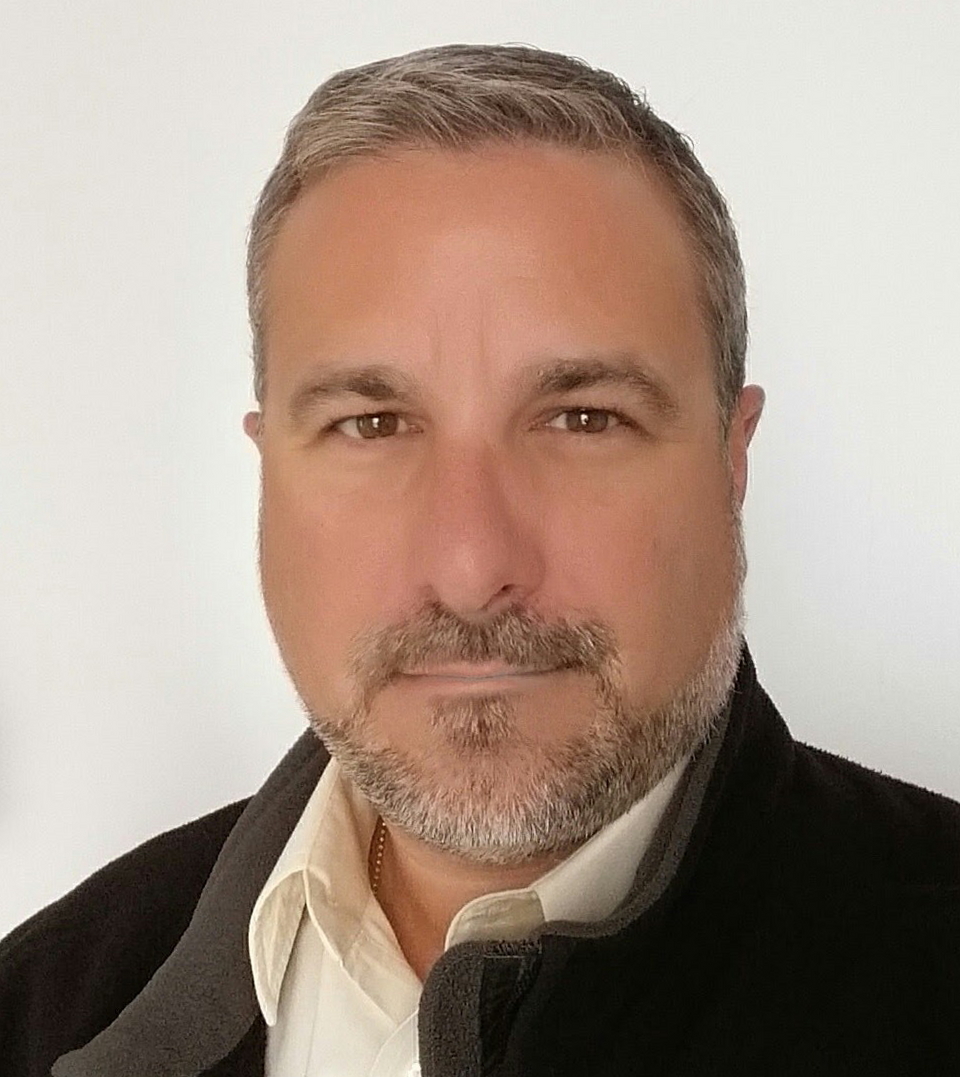 CEO/Founder RecruitingDaily and avid skier, coach and avid father of two trying to keep up with my altruistic wife. Producing at the sweet spot talent acquisition to create great content for the living breathing human beings in recruiting and hiring. I try to ease the biggest to smallest problems from start-ups to enterprise. Founder of RecruitingDaily and our merry band of rabble-rousers.
Recruit Smarter
Weekly news and industry insights delivered straight to your inbox.