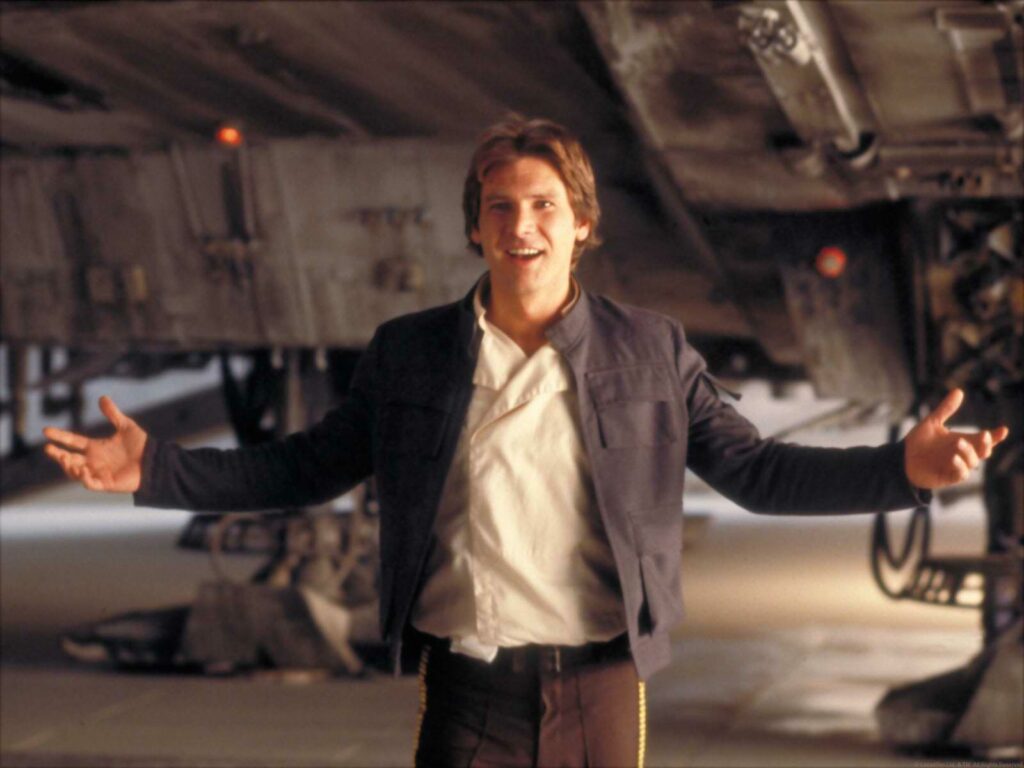 Accurate Bias-Free Test of Job Fit
George Lucas has just finished screenwriting his first Star Wars movie and is casting for the role of Han Solo. He peruses a resume from a little-known actor, Harrison Ford, whose only role has been in some silly teenager movie. Lucas rejects him. Then he reads the resume of Hamm Ytup, who has had supporting roles in two science fiction movies. Hmmm, might be a good fit. He brings him in for an interview.
"So, Hamm, tell me about your acting skills."
"I've taken several method-acting classes and have a voice coach. I have played both comedic and dramatic roles, can cry on demand, and am very agile. I can do my own stunts. And I love science fiction."
"That all sounds great, Hamm. Tell me of a time when you had a conflict with a fellow actor, and how you resolved it."
"In my last picture, the leading man kept trying to steal the scenes we were in together. I realized that he was the star, and I needed to make the first conciliatory move. So, I invited him to join our sand volleyball team. We had a great time, and from then on, we were friends. No more scene stealing."
"How is your attendance, Hamm?"
"I'm never sick, and I'm always on time for rehearsals."
"You sound like a terrific fit for the role, Hamm. You're hired."
Crazy scenario, right?
Hiring for this or any role by relying on a resume and interview and foregoing an audition to find out whether the candidate can do the work, might have you rejecting a Harrison Ford in favor of a mediocre Hamm Ytup. 
Hamm Ytup??
For one thing, resumes are vague and often downright dishonest. Yep, candidates lie. UK job aggregator Adzuna conducted a recent survey of 3,587 workers and job candidates. Of the 1,300 respondents that admitted lying on their resumes, 83 percent said they still got the job. Of course, these are the ones that admitted lying. Experts suggest as many as 81 percent of resumes have obfuscations, deceptions, and or outright lies.
What they're lying about should disturb you, because it clearly indicates that relying on a resume is a horrible way of deciding a candidate's fit. According to CareerBuilder, 62 percent of applicants embellish skills, 54 percent pad responsibilities of past employment, 39 percent lie about employment dates and duration, 31 percent upgrade prior job titles, and 28 percent fib about education. 
Interviews can be flawed as well, because human interviewers are flawed, often without meaning to be, or even realizing they are. This unconscious bias might, for example, sway a recruiter into hiring the woman whose face reminds him of his high school sweetheart or who attends the same gym and loves tennis like he does, or rejecting the Vietnamese candidate because his dad is a wounded Vietnam War vet.
What is a Job Audition?
A job audition is a bias-free, interactive job simulation to test candidate skills. It can take place live, at a brick and mortar location, or by way of online video or mobile app.
Live Job Auditions
Quite often, live job auditions are group events, with candidates working as teams or competing against one another. The candidates are either tasked with performing a simulation of the essential daily tasks of the job for which they are applying, or with tasks that prove that they have the personality and skills necessary to learn the essential tasks. 
WordPress owner Automattic is a long-standing proponent of job auditions, though the Automattic concept is somewhat akin to a paid temp-to-hire situation. Once a job candidate makes it to through the interview stage of the application process, she becomes a $25 an hour contractor, for three to eight weeks depending on the job. That hourly rate doesn't vary no matter how subordinate or senior the position. The candidate contractor works right alongside Automattic staff that would be his colleagues were he hired permanently. If he's working in customer service, he interacts with customers. If she's in an engineering role, she writes code. To lure passive candidates who may be working elsewhere, Automattic allows them to work evenings and weekends, around their current work schedule.
Not everyone completes their contract time, and not everyone decides to become a permanent employee, or is invited to become permanent. That's the point of the contract. As CEO Matt Mullenweg told Harvard Business Review, Automattic needs to see "how well candidates self-motivate, how well they communicate in writing (because most of us work remotely, we rely heavily on instant messaging), and how they deal with mistakes."
Once the contract concludes Mullenweg conducts a final interview by text-only Skype chat or instant messaging, for a conversation that disguises the candidate's gender and ethnicity. Mullenweg hasn't participated in the interviewing so far and doesn't want to know these things.
"I see only the words on the screen," he said. "It's as close to a double-blind process as you can get."
At this stage, Mullenweg is primarily assessing the candidate's passion and fit with company culture.
Approximately 40 percent of applicants are invited to contract, and 95 percent of those who make it to this stage in the interview process get a job offer. Mullenweg says these statistics attest to the effectiveness of the audition process.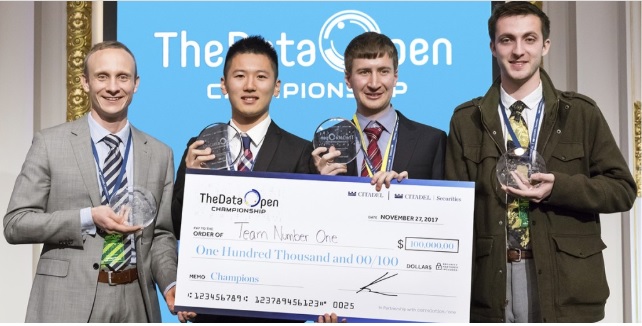 Investment giant Citadel does high-volume hiring for data science and quantitative analysis positions by way of group job auditions.  For help, Citadel turned to the Datathon services of Correlation One, which develops custom talent auditions for the STEM community, provides quantitative assessment and AI tools to qualify technical candidates, and even offers training courses on machine learning and data science.
"We're competing with the world's best technology companies, finance companies and academia," Citadel Head of Talent Strategy Justin Pinchback told LinkedIn's Talent Connect conference audience. "So, we had to approach the problem in a very dynamic way."
So far, more than 10,000 students have applied for Citadel's The Data Open, a team competition held at various times during the year, primarily on college campuses. The winning team members take home cash prizes and an opportunity for a live interview for a position at Citadel.  During the Datathon, competitors have two hours to analyze data and submit their paper. It tests the candidates' ability to write code, work with a team, lead others, and solve problems. At the most recent Data Open, held at the New York Stock Exchange, the winning team shared a $100,000 cash prize.
Virtual Job Auditions
Recruitment gamification developer Cut-e, among its several gamification apps, has a ChatAssess platform that creates day-in-the-life mobile-first games customized for each employer client, and specific to each job. Cut-e managing director Marinus Van Driel showed us around the awesome app.
"In the U.S. we lead off with job announcements [to create the customized app]," he told RecruitingDaily. "We want to know the content of the job descriptions, from a task point of view, as well as the personal attributes needed. For any of our platforms we can choose tools off the shelf, or we have the capability of building them custom. Both ChatAssess and our video platform VidAssess are custom only. ChatAssess builds a narrative, a plot, a storyline, and plugs in characters and pictures. Within the game it asks the candidate questions relative to the job."
Once Cut-e has created the ChatAssess game, all recruiters need do is invite the candidate to participate, and wait for the results, which scores and ranks each candidate, and provides a "deeper dive" report of each candidate's fit for the position.
The Cut-e dashboard for recruiters integrates with major ATS systems such as Taleo, SuccessFactors and Oleeo. On the dashboard recruiters can see statistics and analytics around views and conversions, to track candidates and tweak games as needed.
Overall, 55 percent of candidates who view jobs on ChatAssess apply.
Perhaps most importantly, the mobile-first concept helps diversify the employer's workforce.
"For a lot of minorities, smartphones are the primary way they access the Internet," Van Driel said. "All our tools have an orientation feature, to level the playing field across all applicants. Before applying, candidates can get a real understanding of how ChatAssess works."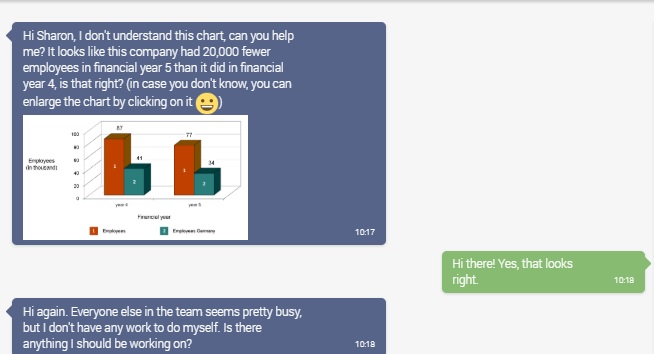 Beyond accurately assessing a candidate's fit for your job, job auditions position your firm as forward-thinking and creative. This compels candidates to complete the application and boosts your firm's positioning as employer of choice.
According to Justin Pinchback, creativity is what sets your talent auditions apart.
"You have to magnetize the candidates," he said. "That's a function of your creativity, the capital you deploy, and the strength of your talent brand relative to the pool of applicants that's important to you."
Job auditions accurately and efficiently test candidates' fit for your job, free up recruiter time, engage candidates, and significantly improve your employer branding.
---
Authors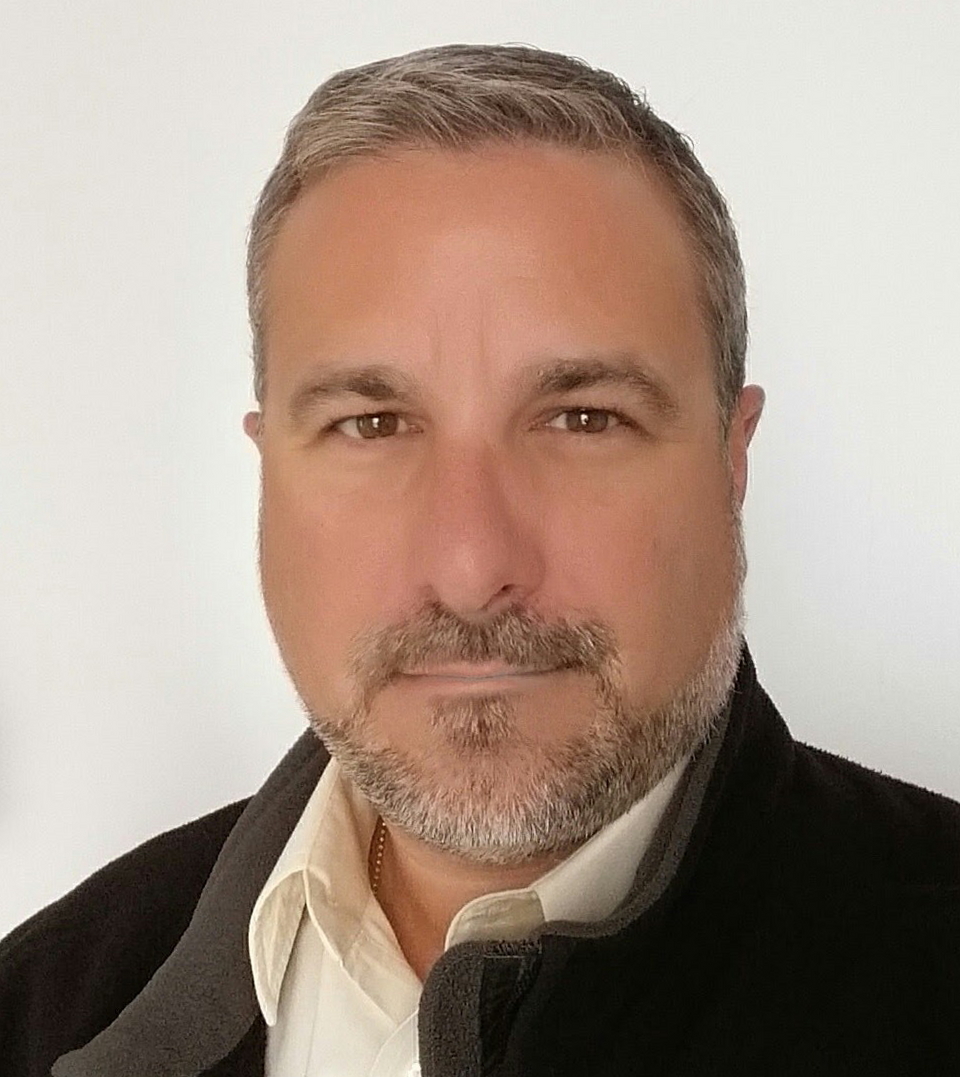 CEO/Founder RecruitingDaily and avid skier, coach and avid father of two trying to keep up with my altruistic wife. Producing at the sweet spot talent acquisition to create great content for the living breathing human beings in recruiting and hiring. I try to ease the biggest to smallest problems from start-ups to enterprise. Founder of RecruitingDaily and our merry band of rabble-rousers.
Recruit Smarter
Weekly news and industry insights delivered straight to your inbox.