A great deal of emphasis is put on Human Resource (HR) departments to hone in on recruiting practices that help identify and target desirable talent. Talent acquisition is a necessary investment to make sure your team is able to source reliable new hires, but with only 1 in 3 employees strongly agreeing that they belong at their organization, it's essential that HR cater to their existing talent as well. In today's employee's market, retaining talent is crucial to avoid unnecessary turnover and keep your organization's progress on track. Plum has launched a Talent Assessment Platform designed to help recruiters avoid such a crisis.
More than 80% of professionals say that their current employers do not provide enough growth opportunities with another 92% communicating that access to professional development resources is very important to them. When employees complete Plum's Discovery Survey, they will gain an in-depth understanding of their unique work ethic and skill set. These self-insights can help chart unique career paths geared towards an individual's assets that will help them thrive long term.
After completing a single assessment, talent will have a framework to self-reflect what skills they have developed, a discussion into what drives and what drains them, and a pathway for developmental action. With the help of Plum's Talent Guide, employees can then map out action steps, such as relationship building and increasing collaboration to help them reach a new level of growth in their career. Employees will see areas of work ranked in order of what increases their motivation the most. Plum provides all the tools necessary for success, including a platform for talent to track their progress as they work on refining their capabilities.

Stop Disengagement in its Tracks
Approximately 51% of the country's 100 million full-time employees report being unengaged at work, indicating they are not sufficiently motivated to do their work and may tend to do the bare minimum that is required of them. Disengagement is known to adversely affect work productivity and contribute to higher rates of turnover among staff. Research has shown that with an increase in work engagement, employee's emotional, cognitive and forward-thinking behaviors will positively improve, leading to better work productivity. Even negotiations over pay rates are easier done with engaged employees as opposed to disengaged workers.
With turnover and lost productivity costing U.S. business $1 trillion annually, building up your staff's sense of wellbeing is a worthwhile investment. Plum helps employees communicate effectively about their strengths and areas of focus for development with their team's leaders, eliminating what can be a barrier of communication for some. When replacing an employee can cost between 33% and 150% of the position's annual salary, boosting talent morale with tools for career growth can end up saving your company tens-of-thousands.
You Have Acquired Talent. How Do You Retain It?
Fifteen percent of employees report higher rates of engagement when provided with professional development opportunities. Employees that show an interest in advancing in their career, or are highly motivated, should be presented with opportunities to expand their skill set and take on new challenges. Plum's assessment can help talent managers identify individuals with high achieving potential and leadership qualities. This can help managers create opportunities for their leaders to rise to new challenges and add to their talent portfolio.
Building a succession plan is an invaluable practice to meet business needs head-on should an unexpected vacancy occur. Having known talent flagged for their leadership potential is essential when critical positions become vacant. Identified talent can begin to be prepared, or coached for potential openings, providing a layer of certainty for Human Resources in times of heavy turnover.
Organizations can also see what areas of growth their employees struggle with and provide training programs to meet those needs. Similarly, if many employees report wanting to professionally develop in a particular area, such as conflict resolution, talent managers can pursue options to provide coaching in that area for the staffers interested in participating.
A recent Gallup study found that managers can decisively impact employee morale and retention, primarily within professional growth and career development. Plum's Talent Assessment can help identify growth opportunities across the organization which, in turn, can help managers effectively plan for short and long-term goals. When managers know how to meet their employees' needs, both talent and company have a greater chance of success.
---
Authors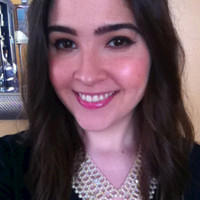 Amanda Nunez is a Senior Content Marketing Manager at Plum. Amanda brings five years of experience in content creation for the recruitment marketing and HR technology industries. A graduate of Rutgers University in Journalism & Media Studies and Psychology, Amanda combines her passion for storytelling with a deep understanding of human behavior to help craft engaging and impactful content. She has played a vital role in supporting two acquisitions and has been instrumental in driving the growth of technology in the HR space. With her strategic insights, creative mindset, and dedication to delivering results, she continues to help brands bring their stories to life.
Recruit Smarter
Weekly news and industry insights delivered straight to your inbox.