"How did you learn about me?" the woman asked. The man explained that he had found her through a Facebook ad, which is a common scenario in today's virtual world. According to marketing experts, thousands of these conversations are started every day, but not many are leading to sales. 
Social media ads are considered well-performing if they reach a conversion rate of a mere 2% to 5%. Yet, every year business owners spend billions of dollars advertising their products and services on platforms like Facebook, LinkedIn and Instagram. In 2020, in the U.S. alone, $40 billion was spent on paid advertising via social media.  
Now, consider a different conversation that begins with the same question: How did you learn about me? Imagine if the answer was, "My best friend Sarah is one of your customers, and she raves about you so much I just had to reach out." 
Research shows that 92% of consumers believe and act on suggestions from friends and family more than any other form of promotion. As a business owner, which conversation would you prefer?
Ads are great for brand awareness. But when it comes to attracting ideal customers, personal relationships are queen and reign supreme even in this present moment of social media infatuation. 
Here's how you can build a relationship-driven network that delivers results for your business:
Be More Interested Than Interesting
Flashback to 2017. I was fresh onto the networking scene when I connected with an uber-successful attorney. She agreed to meet for coffee. When she made her entrance into the neighborhood cafe, heads turned. Not because she was beautiful and impeccably dressed, which she was, but because she was genuinely happy to see all the folks there. I felt underprepared, bracing myself for an awkward conversation or, worse, the typical sales pitch. As she slid into the booth across from me, my nerves were calmed by her warm smile. 
The conversation that unfolded over the next hour was unlike anything I'd ever experienced. It transformed my approach to networking. From the start, she took a genuine interest in my business, asking a lot of questions. She leaned into the areas that were exciting to me, inviting me to tell her more. Sixty minutes flew by, and I barely got to ask her about her business. I apologized as the coffee chat came to an end. I'll never forget how she laughed and said, "I'm far more interested in you. I spend a lot of time with myself." 
The conversation left me feeling invigorated and inspired. I felt valued, seen, appreciated even. Our time together wasn't about what was or wasn't said. Over the course of the next year, I referred clients to her every chance I got and all because of how she made me feel. I knew if she took a genuine interest in me, I could only imagine the level of care and attention she provided to her clients. The bottom line: Be more interested than interesting. 
Focus on Relationships
The term "networking" is just a fancy word for helping people. I'll never forget the first time I had a sales quota to hit. The weight of it was unlike anything I'd ever experienced, a pressure that was ever-present. I wondered where my next sale would come from. When I achieved it, I felt a flood of relief. Then came excitement, followed by a terror that I had to start immediately preparing for the next month. 
When you have a sales quota to hit or a revenue target's looming, it can be tempting to put on the sales full-court press. Don't do it. Here's why: no one likes to be sold to, but everyone likes to be helped. Focus on developing relationships over the long term by consistently showing up for the people in your sphere. Here are a few small actions you can take to create value for someone else:
Make an introduction to a mutually beneficial connection.

Pass along a potential client or warm lead.

Send a note of encouragement, kindness or support. 

Not sure how to help? Reach out and ask them how you can. 
Collaborate
In a world where businesses obsess over follower count and make marketing decisions based on "likes," it's easy to lose sight of the importance of human connection. One of the most powerful ways to create connection is through collaboration — people and businesses coming together, sharing their resources to create something new.  
Collaborations have a unique value proposition for your business. First, they offer you access to a new market through cross-promotion. Second, they can be used as an approach to innovation, energizing your offerings with a new way to serve your clients. Lastly, collaborations are a point of leverage. Sharing the work often leads to better results.
What makes a good collaboration? For starters, one that's never been done before. Think beyond the obvious partnerships that are typical in your industry. Reach across industries, locations and business models to bring a fresh perspective. The foundation of a solid collaboration is a shared objective. Make sure both parties are in alignment with the goals of the project. Next, consider the work to ensure it's fairly divided. No one wants to partner with someone who isn't committed to the outcome.
Start with these tips and you'll soon be on your way to building a business built on relationships — genuine, authentic connections that deliver an unmatched return on your time and investment.     
---
Authors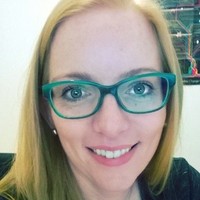 Amy Pocsik is the CEO and Co-Founder of the Women's Business League - a community where powerful businesswomen connect, grow and prosper. Amy partners with female founders to make an impact, helping them own the role of CEO - professionally and personally.
Recruit Smarter
Weekly news and industry insights delivered straight to your inbox.