While companies struggled with high attrition over the past year, recruiters also found it hard to find and hire their own. Many recruiting firms have been pressed to meet client demands with an ongoing recruiter shortage. As competition for talent intensifies, the high demand for technical roles (like software engineers) has also led to rising demand for technical recruiters.
According to the U.S. Bureau of Labor Statistics, employment in computer and information technology occupations is projected to grow 13 percent from 2020 to 2030. These occupations will likely add about 667,600 new jobs, growing faster than the average for all occupations. Demand for these workers will stem from greater emphasis on cloud computing, the collection and storage of big data and information security.
The recovering U.S job market and COVID-19 vaccines led to a sharp increase in the demand for technical recruiters last spring and is only rising. This year, the demand for tech recruiters exceeded pre-pandemic levels, with more than 1,700 job openings for tech recruiters added in January 2022 alone. Emsi Burning Glass, collecting data from the U.S Bureau of Labor Statistics, found a 200% increase in job postings compared to January 2021 and a 135% in postings since January 2020. 
If you plan to add a technical recruiter to your team, read on to find out what technical recruiters do and what essential skills to look for when hiring them.
Why Do You Need a Technical Recruiter?
Non-technical recruiters adopt a generalist approach and hire for various positions based on the company's needs. In comparison, technical recruiters hire for specialized positions in tech like developers, engineers, data analysts and tech operations. They are in charge of sourcing, screening, interviewing and hiring for these positions. 
Unlike generalist recruiters, tech recruiters possess deep knowledge about these fields. Since these posts require full-time, specialized and experienced candidates, tech recruiters need in-depth understanding to converse with, assess and screen potential candidates.
Tech recruiters also work closely with hiring managers to understand business needs, identify the necessary tech skills and source candidates accordingly. Apart from that, they are responsible for designing the recruitment plan, writing job descriptions, marketing and attracting candidates. 
Based on your urgency and volume to hire, you can either hire an in-house technical recruiter or outsource to external technical recruiters or recruiting firms.
In-House Technical Recruiter – Having an in-house expert is essential if you frequently hire for technical roles. They are full-time employees of your organization and perform recruitment activities only for your organization. 
External Technical Recruiters are usually independent consultants or associated with recruitment firms. You can hire them based on your needs. However, they are not exclusive employees of your organization. 
While looking for technical recruiters, consider the following essential and desired skills.
The 'Must-Have' Skills of Technical Recruiters
Data-Driven Mindset
Recruiting has become more data-driven than ever before. Recruiters rely on hiring metrics and key performance indicators to inform their recruitment decisions. 
Technical recruitment differs from other recruitment due to its specialized nature and limited talent pool. Hiring software engineers is often a lengthy process, and technical recruiters use data from the hiring process to determine inconsistencies and deliver a better candidate experience.
Moreover, tech recruiters often use specific assessment and screening tools with candidates. These tools are AI-powered and provide feedback to candidates on their performance. Recruiters can also use data from these tools to enhance their hiring strategy and achieve their goals. 
While hiring a tech recruiter, check for familiarity with data analysis. Since data analysis is now embedded in various hiring tech stacks, candidates must have experience working with data. The candidate need not be an expert or a data scientist. But, it is crucial they can understand statistical results and put them into action. 
Technical Aptitude & Proficiency with Tech Tools
While not themselves in a "technical" role, technical recruiters should have a basic understanding of the technology and the industry they are hiring for. Having foundational knowledge about the industry, like key terms engineers use,  will enable them to identify qualified candidates. 
What makes a successful technical recruiter? According to DK Burnaby, Senior Talent Acquisition Leader on the Amazon Alexa team and President of Seattle Talent Acquisition Collaborative, "..a curious technical recruiter will go beyond simply matching candidates to positions. They will investigate more about the skills they are recruiting for. This means that they will understand how the position fits into the product. All too often, candidates are put off by bad technical recruiters who treat them as one-size-fits-all."
Here are the top technical skills to look for: 
Know Your Tech Stack
A tech stack, or the technological infrastructure, differs for every organization. Your tech recruiter should be aware of the frameworks, applications, front and back end tools and the programming languages your engineering and data teams use. 
Although they do not need formal training in these tech applications, they will need to learn about them. Since tech recruiters deal with highly technical information, their average salaries are also higher. No, they will not be writing code. But they will interact with the candidates about the job roles, responsibilities and qualifications.
So if your tech recruiter doesn't know the difference between Python and JavaScript and what they are used for, they will struggle to connect with and determine the right candidate for your organization. 
Technical Writing 
Technical recruiters are also responsible for writing the job descriptions and job ad copy for various platforms. They will also communicate with different stakeholders, and may write press releases or web and marketing content. The ability to clearly and precisely communicate complex information is a must for technical recruiters. 
While hiring, you should assess your candidates' writing and communication skills. 
ATS, CRM & Microsoft Office Proficiency
An Applicant Tracking System (ATS) makes the recruiter's work easier and more efficient by screening and shortlisting the best applicants. Although many ATS's are available in the market, they all work similarly. More holistic recruitment solutions are also making a segway into the market with advancing technology. For technical recruiters, if they have previous experience with an ATS, they will quickly get the hang of the one you use. 
Similarly, proficiency with Candidate Relationship Management (CRM) systems is an  essential skill for recruiters.  
Candidate Sourcing with Boolean
Technical recruiters are under pressure to attract and hire candidates for hard-to-fill tech roles successfully. The candidate pool is comparatively smaller, with talented candidates already employed and not looking for a change. It is often a 'needle-in-a-haystack' situation for technical recruiters. In such cases, Boolean searches can be beneficial. 
Boolean search saves you valuable time and helps optimize your preferred search engines to perform technical sourcing resourcefully and efficiently. When you use Boolean search strings, each search you perform is customized to meet your prerequisites. Moreover, Boolean search is a fantastic tool for discovering passive candidates. You are likely to miss them with the traditional sourcing methods.
Lastly, the Boolean search will also enable you to overcome bias and fulfill your organization's diversity initiatives. With targeted Boolean search strings, you can more easily reach candidates belonging to historically underrepresented groups. 
Marketing and Branding Skills
In a candidate-driven market, recruitment is all about selling the job and your company to the candidates. So, technical recruiters will also perform employer branding activities, including content creation, developing an employer value proposition and telling your organization's story to potential candidates.
Analytics from the recruitment campaigns will help tech recruiters understand:
The best channels for tech roles

Optimizing social media to increase reach

What kind of content works in attracting candidates

Find passive candidates who regularly engage with your content
Look for candidates with experience developing the right social profile and branding for technical roles. Social media, marketing and branding are all crucial skills in candidate sourcing.  
Interpersonal and Soft Skills
An excellent technical recruiter will have more than just technical skills; interpersonal and other soft skills are equally important. 
Technical recruiters often partake in networking and relationship-building activities. While hiring for specific roles, these professional networks can be game-changers. Relationship management is also necessary as they often work with different teams like marketing and sales. Moreover, interpersonal skills help tech recruiters nurture candidate relationships that can convert a candidate into a hire. 
Lastly, recruiters must possess skills like curiosity and openness to learning. Technology is rapidly evolving, and an openness to learning can help tech recruiters stay at the top of their game. When you are hiring technical recruiters, remember to consider these essential interpersonal skills. 
Conclusion
Rising recruitment in technical areas has led to increased demand for technical recruiters. While hiring technical recruiters, look for technical aptitude, familiarity with data analysis, a willingness to learn and marketing experience. In addition, don't overlook interpersonal skills like networking and relationship management. 
---
Authors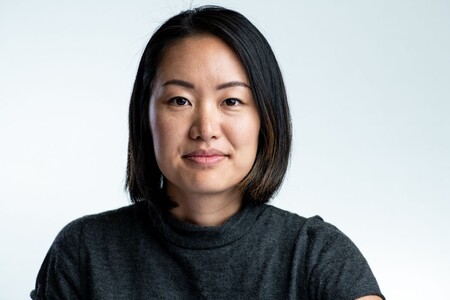 Sophia Baik is Co-founder and VP of People, Finance, and Operations at CodeSignal, a coding skills assessment platform dedicated to helping companies #GoBeyondResumes in tech recruiting. Prior to co-founding CodeSignal, Sophia started her career in investment banking at Lehman Brothers before gaining experience in marketing and operations at tech companies such as Wayfair, Zynga, and Beepi.
Recruit Smarter
Weekly news and industry insights delivered straight to your inbox.