Comp Genome is an app that searches your professional experience, education, skills, current and past job titles, and others to find candidates market value. This enables you to negotiate better with both clients and candidates to rectify any deficiencies in compensation.
They've got a team of data scientists that leverage techniques in machine learning, multivariate statistics, natural language processing and information retrieval to understand your profile and describe who you are and how your compensation relates to other similar professionals.
This process begins by extracting the appropriate signals from different profiles, and grouping similar profiles together. Once profiles are grouped together, CompGenome can identify niche groups of professionals who are enriched with similar attributes to those in other groups. This is how CompGenome defines what "market" is comprised of: yourself and other professionals like you with similar education, experience, skills, etc.
From this point, CompGenome is then able to accurately estimate various elements of the compensation to understand the distribution of market compensation for similar profiles with far more depth than just company, location or title.
When you create your profile with Facebook or Google they use your:
Work experience and education to estimate your market value.
Location to apply a local cost of living adjustment.
Email to contact you with relevant market value information.
You will have an advantage when you find candidates market value – better check that you are getting paid fairly too!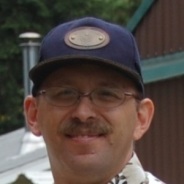 About the Author: Dean Da Costa is a highly experienced and decorated recruiter, sourcer and manager with deep skills and experience in HR, project management, training & process improvement.
Dean is best known for his work in the highly specialized secured clearance and mobile arenas, where he has been a top performing recruiter and sourcer.  Dean's keen insight and creation of innovative tools and processes for enhancing and changing staffing has established Dean as one of the top authorities in sourcing and recruiting. Connect with Dean at LinkedIn or follow @DeanDaCosta on Twitter.
---
---
Dean Da Costa is a highly experienced and decorated staffing professional, recruiter, sourcer and manager, who also boasts outstanding experience and skills in Human Resources, Project Management, Training, and Process Improvement. He is best known for his work in the highly difficult security and mobile arena's, and the gold star winning numbers he produced. His keen insight and creation of ground breaking tools and processes, to enhance and change staffing as we know it, have proven he is a true "Staffing Thought Leader". Despite all this he remains first and foremost one of the top sourcers, staffing managers and full cycle recruiters in the industry and a true "Search Authority"
Recruit Smarter
Weekly news and industry insights delivered straight to your inbox.