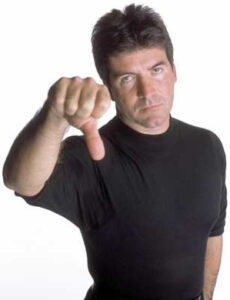 The following post is from Zenhabits.net an excellent and highly ranked blog that is filled with suggestions on successful, simple living.  I found the following post/guest post to be a familiar topic that I would share with my recruiting teams.  I wish I had this post then!
"The people who are the hardest to love are the ones who need it the most." ~Peaceful Warrior
Editor's Note: This is a guest post from Celestine Chua of The Personal Excellence Blog.
Have you ever dealt with negative people before? If you have, you will know that the experience can be quite a downer.
I used to have an ex-colleague who was very negative. In our conversations, she would complain endlessly about her co-workers, her work and her life. She was also very cynical about people in general, often doubting their intentions. Talking to her wasn't a pleasant experience at all.
The first time we had a meeting, I felt very drained. Even though we talked for only 20-30 minutes, I didn't have the mood or energy to do anything after our conversation. It felt as if someone had sucked the life out of me, and it wasn't until 2-3 hours later that the effect wore off.
The same thing happened the next few times we talked. Because she was so pessimistic, her negative energy often spilled over after the conversation, leaving me with a bad taste in my mouth. For a period of time, I was quite bothered by her. I would avoid speaking to her if I could.
After a while, I figured I needed to work out an action plan to deal with negative people. After all, she was not going to be the only negative person I was going to encounter in my life. I thought: "For every 1 negative person I face now, there are probably thousands of them out there whom I'll meet one day. If I learn how to deal with her effectively, I will be able to handle other negative people next time."
With this in mind, I then brainstormed on the best approach to handle negative people.
Eventually, I developed several key steps to deal with negative people effectively. These steps have proven very helpful in making the best out of my relationships with them. While the people I face today are generally more positive, these steps come in handy when I've to deal with a negative person.
If there's someone negative in your life at the moment, don't let yourself be affected by him/her. You're not alone in your problem – I face negative people as well and dealing with them is always a learning experience. While people can try to get you down, you've a choice in how you react to them.
Here, I'd like to share my 7 tips on how you can deal with negative people:
Tip #1: Don't Engage in the Negativity
One thing I found is negative people tend to harp on the bad things and ignore the positive stuff. They also have a tendency to exaggerate issues they are facing, making their predicament seem a lot worse than it actually is.
The first time you converse with a negative individual, provide a listening ear and offer help if needed. Provide support – let him/her know he/she is not alone. However, be sure to draw a line somewhere. If the person keeps harping on the same problems even after the first few conversations, then it's a sign to disengage.
For starters, try to switch topics. If he/she goes into a negative swirl, let him/her continue, but don't engage in the negativity. Give a simple reply, such as "I see" or "Okay". Whereas if he/she is being positive, reply in affirmation and enthusiasm. When you do it often enough, he/she will soon realize what's going on, and will start to be more positive in his/her communication.
Tip #2: Hang Out In Groups
Speaking to a negative person can be extremely draining. When I spoke to my negative co-worker, I would be mentally drained for several hours, even though we talked for only 20-30 minutes. That was because I was on the receiving end of all her negativity.
To address this, have someone else around when conversing with the negative individual. In fact, the more people, the better. This way, the negative energy is divided between you and the other members, and you don't have to bear the full brunt of the negative energy.
The plus point of having someone else around is that people bring out a different side to an individual. By having another party around, it may bring out a more positive side in the negative person. I experienced this before and it helped me to see the "negative" individual in a different, more positive light.
Tip #3: Objectify the Comments Made
Negative people can be quite critical at times. They tend to drop insensitive comments that are hurtful, especially if they are directed at you.
For example, I once had a friend who was quite tactless. She would drop jarring comments which were dismissive and critical. Initially I was bothered by her words, wondering why she had to be so critical every time she spoke. I also wondered if there was something wrong with me – that perhaps I wasn't good enough. However, when I observed her interactions with our common friends, I realized she did this to them too. Her comments were not personal attacks – it was just her being the way she was.
Recognize that the negative person usually means no harm – he/she is just caught up in his/her negativity. Start by learning how to deal with critical comments. Objectify the comments made – Rather than take his/her words personally, recognize that he/she is just offering a point of view. Sieve out the underlying message and see if there is anything you can learn from what he/she said.
Tip #4: Go with Lighter Topics
Some negative people are triggered by certain topics. For example, one of my friends turns into a self-victimizer whenever we talk about work. No matter what what I say, he'll keep complaining about everything in his job, which becomes quite a conversation dampener.
If the person is deeply entrenched in his/her negativity, the unhappiness may be too deeply rooted to address in a one-off conversation. Bring in a new topic to lighten the mood. Simple things like new movies, daily occurrences, common friends, hobbies, happy news, make for light conversation. Keep it to areas the person feels positive towards.
Tip #5: Be Mindful of the Time You Spend With Them
As Jim Rohn puts it – "You are the average of the 5 people you spend the most time with". What this quote means is that who you spend your time with has an impact on the person you eventually become.
I find it to be very true. Think about the times you hang out with negative people – Do you feel more positive or negative after that? Same for positive people – How do you feel after spending some time with them?
Whenever I've an encounter with negative people, I'd often feel negative after that, like a bad aftertaste. Whereas with positive people, I'd feel extremely upbeat and exuberant. Clearly, there is a spill over effect that takes place even after the interaction! By spending more time with negative people, your thoughts and emotions will slowly become negative too. At first it might be temporary, but over time it'll slowly become ingrained in you.
If you feel certain people in your life are negative, then be conscious of how much time you're spending with them. I recommend to limit the duration where you can help it. For example, if they want to hang out with you but you don't enjoy their company, learn to say no. If it's a meeting or phone call, set a limit to how long you want it to be. Keep to the objective of the discussion, and don't let it extend beyond that time.
Tip #6: Identify Areas You Can Make a Positive Change
Negative people are negative because they lack love, positivity and warmth. A lot of times, their negative behavior is a barrier they erect to protect themselves from the world.
One of the best ways you can help a negative individual is to usher positivity into his/her life. Think about what's bothering the person at the moment, and think about how you can help him/her in your own way. It doesn't have to be anything elaborate, and you definitely don't have to go out of the way to help if you don't want to. The key here is to be sincere in your desire to help, and to show him/her the upsides in life.
A while back, I had a friend who was unhappy with her job, due to the stagnating environment and culture mismatch. There was a job opportunity that arose in my (now former) workplace, so I introduced that opportunity to my friend. She eventually got the job, and she has been working there for over 3 years now, and doing very well.
Today, she's a lot happier, forward-looking and proactive in life. She's definitely a lot more positive than she was a few years ago. While I do not take any credit for what she has carved for herself in her career, I feel very happy knowing that I helped in a small way at the right time. Likewise, there's always something you can do for others too – keep a look out and help where you can. Just a small act on your part may well make a huge difference in their lives.
Tip #7: Drop Them From Your Life
If all else fails, reduce contact with them or drop them from your life.
Rather than spend your time with negative people, focus on the positive people instead. In the past, I spent a lot of time with negative people, trying to help them with their issues. It drained up a lot of my energy and was often futile, which led me to rethink my methods. Ever since then, I worked on cultivating positivity by hanging out with positive friends and business partners. This has turned out to be a lot more rewarding and fruitful.
Remember that your life is yours to lead, and it's up to you on how you want it to be. If there are negative people who make you feel bad about yourself, work on those issues with the 7 steps above. With the right actions, you can create a dramatic difference in what you get out of your relationships.
Celestine Chua writes at The Personal Excellence Blog on how to achieve our highest potential in life. Read her readers' favorite 101 Inspiring Quotes of All Time and get her free ebooks here.
---
---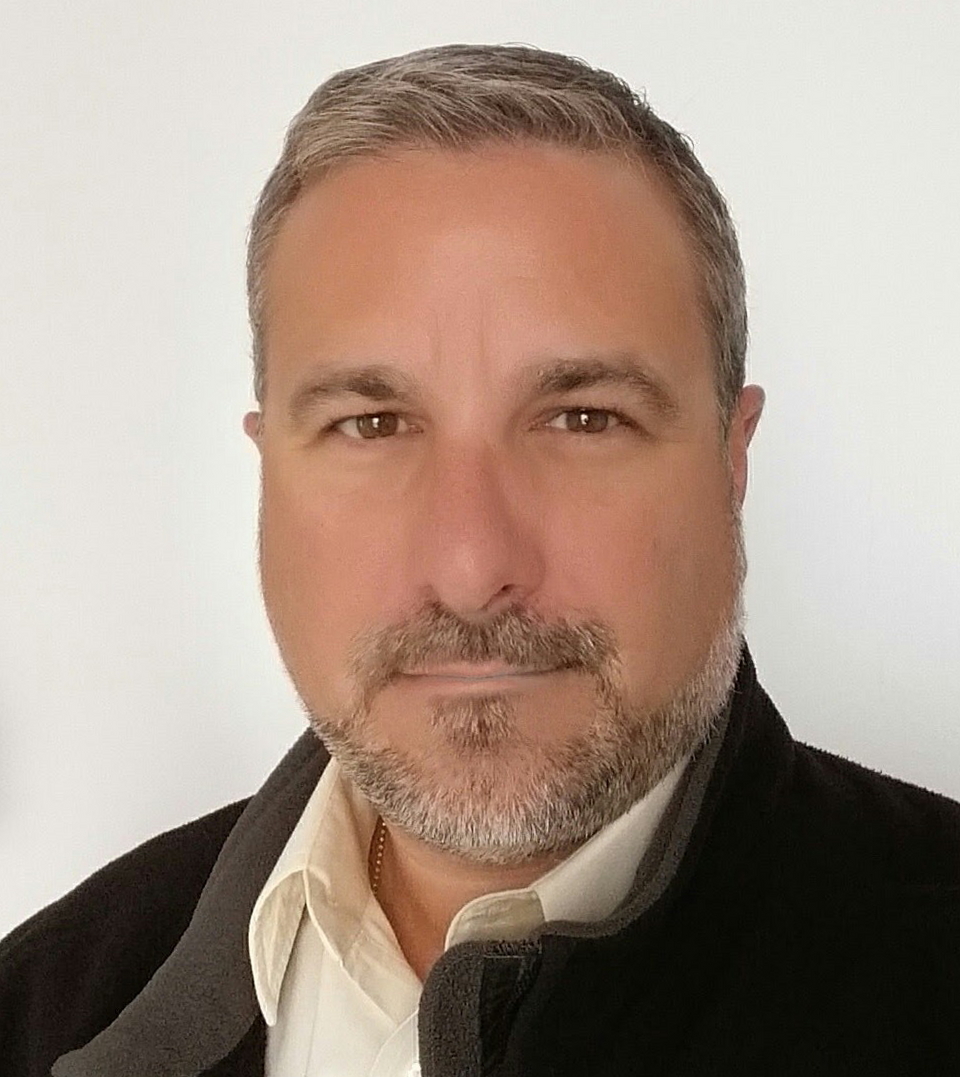 CEO/Founder RecruitingDaily and avid skier, coach and avid father of two trying to keep up with my altruistic wife. Producing at the sweet spot talent acquisition to create great content for the living breathing human beings in recruiting and hiring. I try to ease the biggest to smallest problems from start-ups to enterprise. Founder of RecruitingDaily and our merry band of rabble-rousers.
Recruit Smarter
Weekly news and industry insights delivered straight to your inbox.