By Chris Crace and Frank Gaudio
Right now there are six (6) million job openings in the United States. We know how to fill 495,000 of them.
Hire a vet. There are nearly a half-million unemployed veterans today across the country, and with a million more veterans expected to transition to civilian life over the next four years, we can draw from a tremendous pool of talent to fill these and future vacancies.
We have a great opportunity both to demonstrate our gratitude for the sacrifice, commitment, and service of veterans — and their families — and to take advantage of veterans' considerable skills, real-world experience, and drive to achieve their goals.
To help veterans compete for and secure civilian jobs and thrive in their new roles in the civilian workforce, we believe it's important for businesses to help sustain and collaborate with the many effective veterans services organizations that provide education and transition services and to create workplaces that encourage and support veterans, from talent recruitment to on-boarding and beyond.
From Established Leaders to Entrepreneurs – Veterans Need All of Us
When the PwC Charitable Foundation, Inc. made its original, five-year commitment of $5 million three years ago to support veterans services organizations dedicated to helping veterans transition from the military to civilian life, we engaged with six leading organizations, and through our collaborations have reached more than 32,000 veterans and their families to date.
The Foundation exceeded its original commitment two years early, having already committed more than $6.5 million, and recently — and proudly —  announced an extension of this commitment, an additional $5 million over four years with the goal of reaching an additional 100,000 veterans. We will focus on education, transition services, and job placement assistance.
The funding is important, but it's about much more. Veterans services organizations need a vast suite of services, including research, technology, and data analysis to develop sustainable solutions to meet the needs of the transitioning veterans they serve.
And, while we will maintain and enhance our relationships with long-term collaborators, we will be seeking opportunities to collaborate with start-ups, groups with creative new solutions for veterans education and transition services and programs that may need support for research, analysis, business expertise, or financial backing to set their plans in motion.
Opportunities for Impact
You don't need to be a large corporate foundation to make an impact. Companies of any size can contribute to programs that help veterans prepare for, secure, and succeed at jobs in the civilian workplace.
With more than 40,000 veterans services non-profits across the country — from established agencies to start-up — there are ample opportunities for employees at all levels of an organization to volunteer, share expertise, participate in training or advising, serve on boards, or make financial donations.
And in an era when corporate responsibility has become increasingly important to employees, there are rich opportunities to engage with veterans services organizations that contribute to the empowerment of veterans and their families while supporting employees' values and desire for social impact.
Strategies for Success
Veterans can clearly be an asset to almost any business or organization.
The men and women who have served in all branches of the military are goal-driven problem solvers used to performing under pressure, working with diverse colleagues, adapting quickly to new challenges, and following through. They possess specialized technical skills and many capabilities directly applicable to a wide variety of industries. Yet, the transition from the military workplace to a civilian job can be challenging.
At PwC, we appreciate the work that the PwC Charitable Foundation, Inc. engages in to support veterans' preparedness for the workplace, but we understand that as an employer, our firm must create a vet-friendly workplace and culture, and provide veterans with opportunities for success.
The strategies we employ at PwC are scalable and flexible enough to be put in place by nearly any type of business of any size. It begins with training your company's hiring managers, recruiters, and interview teams. Hiring managers need to be aware of the specific skills that veterans bring to your work.
One effective strategy is to highlight the veterans in your company who have been successful. Recruiters and interviewers must know how to read a veteran's resume, interpret military experiences and skills, and ask the right questions.
When vets join your company, it's important to provide mentoring, customized training opportunities, and career planning. For example, at PwC we match newly hired vets with "battle buddies," PwC employees who understand the challenges associated with transitioning from military to civilian work.
One of the most effective and important components of our firm's veterans' advocacy work is PwC's Veterans Affinity Network (VAN). More than 1,000 employees across the company — veterans, veterans' spouses, and non-veteran friends — support our employees who are vets and their families with mentoring, professional and personal support, outreach, and community building.
VAN has proven to be enormously helpful to our employees who are veterans, as well as to employees — men and women — whose spouses are on active duty. Affinity groups don't need to be large to be effective. What matters most is empathy, support, and a sense of connection and community.
What We Can Accomplish Together
Veterans bring their commitment to purpose, diverse skills, agility, and the desire to keep growing and improving to the civilian workplace.
Enriching education and transition programs and increasing access and opportunity to meaningful careers is not only about what "we" can do for vets, but what we — businesses, veterans services non-profits, charitable foundations, and veterans — can do together for each other.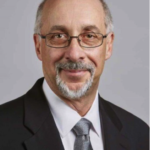 Frank J. Gaudio, Jr. was a PwC partner for 28 years and was with the firm for 35 years. Frank retired in July, 2015 as U.S. Deputy Tax Leader and Global Strategic Projects Leader for PwC. He was a member of Tax Core Leadership and the firm's Extended U.S. & Global Leadership Teams for more than 12 years and an integral part of the Firm's U.S. and Global strategy development. For the last six years, Frank oversaw all U.S. Markets for Tax, as well as all financial, human capital, diversity, and operational aspects of the U.S. Tax practice (a 9,000 person, $3 billion business). He also served as Senior Relationship Partner to several of the firm's large clients and four years on the Firm's Board of Partners. Currently, Frank works with PwC as a consultant on Learning & Development and Strategy. In addition, he is currently a member of the Board of Directors and a Trustee for the PwC Charitable Foundation. He is the Foundation's Veterans Liaison and oversees the Foundation's Veterans Initiative as well as being integrally involved in the Foundation's overall charitable functions.
---
---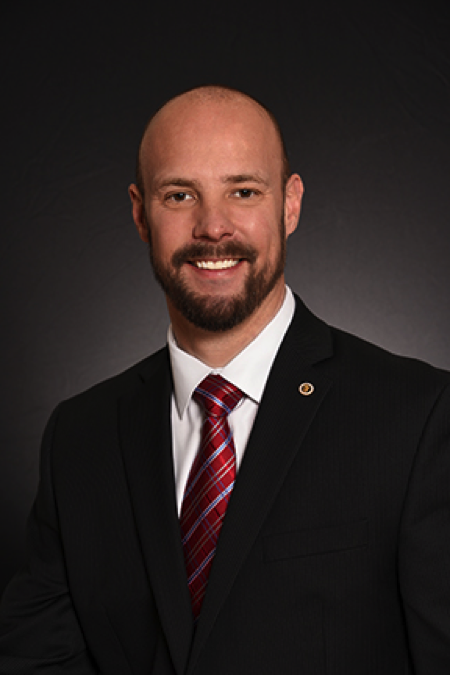 As Veterans Advocacy Leader, Chris Crace leads PwC's ongoing commitment to investing in diverse talent, which includes implementing an enhanced strategic roadmap and operational model for attracting, hiring and retaining veterans as well as military spouses. In this role, he also collaborates with leaders of the firm's Veterans Affinity Network to mentor new and existing veteran team members, and increase their opportunities for personal and professional development. Before joining PwC in his current role, Chris was a senior director at Kforce Professional Staffing. Prior to that he served as a Captain in the United States Marine Corps.
Recruit Smarter
Weekly news and industry insights delivered straight to your inbox.