Hello fellow recruiters, talent pros, and sourcers. Who is ready to make a placement this week?
As you may have noted over the recent months, the team at Recruiting Daily has had a lot going on. We re-launched all of our sites, added a great staff of regular contributors and introduced a new editor for RecruitingTools.com. With so much being accomplished behind the scenes, I thought that it was time for me to add my snarky voice back into the rotation (yeah – that's a skill of mine too). However, I ask that you reserve judgment on whether or not that's a good thing for at least a few weeks. So in saying all that, I'm excited to introduce a new regular feature on RecruitingDaily.com called 'The week that was recruiting'.
Let's be honest – there's a whole lot of noise out there in the recruiting world, but for those of us who are running a desk full time, it's easy to miss some of the top stories. Thus the focus of this feature is to offer a quick recap of key stories from the previous week that all recruiters should know about.
Ready to get things started?
To start this week we will open with a tale of the haves and have-nots:
The haves were an easy selection this week as Founder (and RBC supporter) Ian Siegel of ZipRecruiter made huge news by securing $60+ million in the company's first round of funding. For those who have used this job distribution/CMR tool, you might be quick to note how it has evolved over the years. Now Ian and his team are poised to offer further expansion with enough financial resources to do some damage. Expect big things in the coming months from the ZipRecruiter team. Although on a personal note I hope they scale back some of the advertising. It has been a little too in your face as of late.
On the flipside we have the have-nots and that distinction goes to BranchOut. Remember when BranchOut was poised to be the LinkedIn killer? When it was the essential tool for recruiters to source Facebook? The tool that would revolutionize our industry? Ok – I'm pushing it a bit with that last one, but if you're like me, you downloaded the app, logged in once to play around, got bombarded with spam and never went back. Well apparently there are a whole lot of you out there like me as TechCruch reported that the BranchOut team is heading towards throwing in the towel. When you build a product on top of someone else's platform one of the pitfalls is that you're at their mercy.
A few other recruiting items of note –
And to my fellow recruiters who are sports fans, this one is for you. We all leverage what we have in our favor to make a placement, so why would it be any different in sports? Case in point is Duke's Coach Krzyzewski. Yahoo had an interesting story this week on how the Duke coach and current Team USA basketball head coach has leveraged his role in the later capacity to attract top high school basketball players from across the country. Is that bad thing? Perhaps for this UCONN fan, but in the grand scheme of things it is all about working with that you have which is a key element for all successful recruiters.
Lastly, each installment of this new column ends with my personal favorite social media update of the week and that honor in this inaugural post goes to my good friend Bill Boorman:
The Founder of TRU knows a thing or two about open, non-facilitated forums. Safe travels Bill, wherever you are this week. I get dizzy just following your whereabouts via social media.
And there you have it recruiters – consider yourself now in the know for the week that was.
Until next Monday, happy hunting and be sure to share what's on your mind at RecruitingBlogs.com.
About The Author:  Tim Spagnola is one of the  RecruitingDaily partners and a recruiting content snob. As a
profession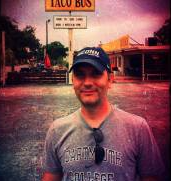 al recruiter since 2002 with experience in healthcare and medical device placement, Tim cares about bringing relevant and real time access to resources and information for our recruiting audience. He is a Dad, blogger, pop culture junkie and self described social media enthusiast. You can follow Tim on Twitter @TSpagnola or connect with him on LinkedIn.
---
---
Recruit Smarter
Weekly news and industry insights delivered straight to your inbox.