The job market volatility surrounding layoffs, hiring freezes and furloughs over the last two years gave rise to the Great Resignation. Now that the job market is returning to the new normal, organizations are looking to pace up on their hiring efforts.
The Great Rehire is termed the natural culmination of the Great Resignation and will work in favor of prospective candidates. More job alternatives, faster hiring processes and flexible work options are some of the benefits job seekers will get. However, challenges are stacked up against organizations as they have to hire from shrinking talent pools and face cutthroat competition to snatch top talent.
The answer to this war for talent is to tap into the existing talent pool. But organizations are ill-equipped to do so because accessing past candidate data from the Applicant Tracking System (ATS) is simply too cumbersome, and the information is outdated and inaccurate.
A potential answer to this is to combine the power of people analytics and talent rediscovery – an intelligent feature that scans your ATS to find the right talent for the job role.
Why Leveraging Talent Rediscovery Is a Competitive Advantage
One concept HR can steal from marketing is remarketing – a form of online advertising that targets ads to visitors who have visited the company's website or a specific webpage. For instance, you may have viewed a product on Amazon and seen ads featuring the same product while scrolling through your social media feed later. Marketers swear by remarketing because it's an efficient way of acquiring new customers.
Talent rediscovery helps talent acquisition achieve the same. By tapping into the existing candidate repository, organizations can hire faster while reducing hiring costs. Considering the talent shortage, the organization with the most efficient hiring process earns the competitive advantage. Here are three ways talent rediscovery benefits an organization:
Reduces Time to Fill
Hiring for any new role usually begins by posting ads on job boards to attract talent. With talent rediscovery, you already have a list of candidates who fit the criteria and have shown a prior interest. Instead of screening thousands of inbound applications, recruiters can shortlist candidates from the ATS.
Since these candidates are already acquainted with the organization, the hiring process can progress faster, reducing the time required to fill the position.
Slashes Candidate Acquisition Cost
The Great Resignation has pulled a double whammy on organizations. At one end, they are losing their best talent; at the other end, finding their replacement has become more expensive and time consuming.
The hiring equation gets more expensive with the involvement of third-party staffing or recruitment agencies. Similar to reducing the time to hire, talent rediscovery identifies job-ready candidates and cuts down significant costs.
Reduces Hiring Bias
Talent acquisition platforms can integrate with various ATS and enable recruiters to find suitable candidates with intelligent, AI-powered search features. While performing the search, platforms like SeekOut can optionally hide names, photos, schools, social profiles, salary history and other identifiable information. To meet diversity goals, recruiters can also search for candidates from underrepresented groups.
These features allow recruiters to take a data-driven approach to diversity hiring and prevent unconscious biases from kicking in.
How People Analytics Can Boost Talent Rediscovery
People analytics can significantly impact talent acquisition by introducing critical data to the talent rediscovery process in the following ways:
Identify Silver Medalist Applicants
Silver medalist applicants are the ones who came close to receiving an offer but were outshined by other candidates. Engaging with them is one of  the fastest ways to speed up talent rediscovery. Here is how you can do it:
Segment your silver medalist candidates in your ATS.

Import their data from ATS into the talent acquisition platform and build comprehensive candidate profiles that outline their experience, skills, projects, proofs of concept and published material.

Whenever you have new job openings, you can quickly filter out silver candidates that fit those roles like a glove and reach out to them immediately to start the hiring process.
Analyze Successful Employees
Successful employees in each role have specific traits and skills that empower them to thrive at their work. Tap into your people analytics data and identify these skills and attributes. It is also necessary to track their KPIs, work quality, efficiency and performance metrics to form a holistic picture.
Combining this data with their resume, social profiles, previous experience, etc., builds an ideal persona for each role. You can now clone these employees in your talent acquisition software, which will fetch candidates with similar characteristics from the ATS.
Turbocharge Rediscovery Through AI
AI-powered talent acquisition platforms have sophisticated search functionalities that ATS lacks. Organizations can import ATS data into a talent acquisition platform to find the right candidates. For instance, basic keyword search, boolean search and power filters can help you rediscover talent that fits job requirements.
Furthermore, organizations can upload job descriptions, and the algorithm will find past applicants that are suitable for the job. The algorithm doesn't screen resumes exclusively on verbatim keywords. The natural language processing (NLP) technology scans resumes and looks for semantically or thematically similar keywords. So, candidates with a qualified skillset are shortlisted.
Based on accepted and rejected candidate profiles, the algorithm identifies patterns and refines itself to return more accurate results.
Establish the Right Metrics
People analytics helps organizations track crucial talent acquisition metrics such as time to hire, time to fill, quality of hire, sources of hire and cost per hire. These metrics applied to the talent rediscovery aspect of hiring can provide vital insights. However, combining two or more metrics can get even more extensive insights into talent rediscovery. For instance, time to fill and quality of hire combined can help you understand current hiring practices' effectiveness.
While combining two or more metrics, it is necessary to remember that correlation isn't causation. Just because a correlation between two metrics is established doesn't mean that time to fill impacts the quality of hire.
Build Funnel Insights
The real strength of people analytics and talent rediscovery can be experienced by tapping into the native insights section of the talent acquisition platform. Organizations can get insights about their competitors, specific roles in a city, diversity and job roles.
For example, suppose organizations are facing difficulties hiring for a specific role. In that case, they can map talent based on the city they currently live in, the organization they work at and the schools they attended. So, if the talent acquisition team finds that candidates for the specified role are available in other cities, they can take the strategic decision of allowing remote work to the candidate.
Closing Thoughts
Data-driven talent rediscovery can deliver unique insights into hiring, enabling organizations to win during the Great Rehire. The Talent analytics data can help HR leaders identify and quickly re-engage with qualified talent instead of starting a traditional, more costly candidate search from scratch.
Since this will be an ever-evolving process, organizations that are willing to harness the combined power of both systems are most likely to lead the way in the coming age of data-driven HR.
---
Authors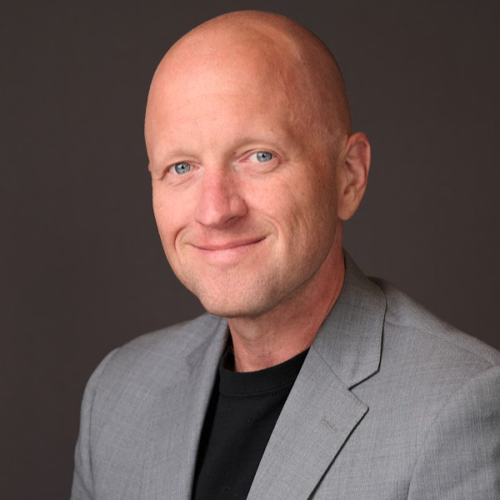 Matt Ekstrom is a long-time veteran of the HR and TA tech space. A former co-founder of several companies including HiringSolved, he's an in-house expert for effective branding and growth strategies in the industry. Wanna talk shop? Drop him a note. Matt's always game to talk about the recruiting and HR tech space or creative marketing campaigns.
Recruit Smarter
Weekly news and industry insights delivered straight to your inbox.