Headlines in Talent Acquisition
Eskalera
Tom Chavez with co-founders Debra Kadner, Dr. Tolonda Tolbert, Roopak Gupta, and Vivek Vaidya, has announced release of their HCM platform, Eskalera.  This groundbreaking platform combines evidence-based findings on implicit bias, AI and machine learning. Eskalera aspires to help companies forge inclusive culture and diversity initiatives as a source of competitive advantage.
The flagship product, Eskalera Engage, uniquely marries Diversity and Inclusion insights with a company's core HR data to engage and grow employees. Outcomes of this data fusion put actionable insight into the hands of HR practitioners to support organizational growth and revenue objectives.
How does Eskalera benefit organizations?
A recent SHRM report found that 41% of managers claim to be "too busy" to implement diversity initiatives. With Eskalera Insights, companies will have a holistic view of their employee base with a single glance:
Diversity, Equity, and Inclusion dashboards derived from a complete signal across multiple data sources
Real-time, prescriptive insights that leverage the power of artificial intelligence and machine learning in order to bring you data-driven, up-to-the-minute insights about your organization
Diversity & Inclusion benchmarking across industry, location, and company size
Further, With Eskalera Experiences, companies can distribute branded, evidence-based Diversity & Inclusion training to the entire organization with learning experiences that are tailor-made for a company's needs, goals, and situation to cultivate inclusive workplace practices. For more information: https://eskalera.com/.
---
Sexual Harassment Complaints (but not where you might think)
Multiple news sources have revealed how Microsoft is revising HR policies in response to recent sexual harassment complaints filed within their organization.  So more of us might be even more attentive upon seeing sexual harassment emerging yet somewhere else, in the here and now.
Now, some compelling sexual harassment research findings has also been published in the April volume of Annals of Surgery. And this report reveals compelling sexual harassment research findings in surgical training programs:
Seven in 10 young female surgeons say they have experienced at least one form of sexual harassment during their training.
Sexual harassment is self-reported among nearly half of surgery trainees, of both genders.
Nearly 33% of those who had not personally experienced sexual harassment said they witnessed or heard about an incident of sexual harassment among their peers.
Only 7.6% reported the incident among the respondents who experienced sexual harassment.

The most common cited reasons for nonreporting were believing that the action was harmless (62.1%) and believing reporting would be a waste of time (47.7%).
All general surgery training programs nationally were invited to participate. Overall, sixteen general surgery training programs participated, yielding 270 completed surveys (response rate of 30%).
How does this data impact employers?
Though not generalizable to all organization settings, the study at least suggests how surgical training programs should have HR offices with ears to ground.  The study also offers at least two remedies that organizations, both within and outside of healthcare, may benefit from reviewing/clarifying/edifying. Suggested remedies include:
Provide all-level education on sexual harassment, especially to help those unclear on what constitutes harassment, to better understand what is justifiably and credibly reportable
Delineate the best mechanism for reporting of sexual harassment, with emphasis on how time resources are not wasted but, rather, pre-emptive. Employees need reassurance that reporting these incidents potentially offset even more issues such as this within the organization.
---
Wellness Programs: Potential Efficacy Issues?
Results of a new Harvard study suggest workplace wellness programs and interventions yield unimpressive results in the short term.The findings, published April 16, 2019 by JAMA, raise questions about the effectiveness of these programs, representing an $8B industry.  Of course, the hope is to make employees healthier and more productive — while reducing health care spending. But how are these, and other goals, faring?
What IS working? Worksites offering a wellness program had a/an:
3 percentage point higher rate of employees who reported engaging in regular exercise
6 percentage point higher rate of employees who reported actively managing their weight, compared to those working at sites where a program wasn't offered.
What ISN'T working? Programs examined in this study had no significant effects on other outcomes including:
27 self-reported health and behavioral measures such as employees' overall health, sleep quality and food choices.
38 measures tracking spending and utilization for doctor's visits, medical tests, procedures and prescription drugs.
three employment outcomes—absenteeism, job tenure and job performance.
What does this mean to employers?
One line of questioning relates directly to whether or not the 18-month time frame in the JAMA study is enough time to see an impact from a wellness program. Or, whether the kinds of changes in healthy behaviors the program produced take longer to yield measurable health benefits. As such, long-term return on such investment may not be seen/realized in the short term. (So, don't throw the baby out with the lemon spa spritzer bath water — yet?) Meanwhile, if/when candidates inquire about absent wellness benefit(s)—well, then. Here is some handy data to have ready when outlining other health benefits an organization has to offer, instead.
---
Kronos and Human Capital Institute
A new study released from Kronos Incorporated finds more than half (53%) of organizations are planning to make major changes to their TA strategy within the next two years.
These planned changes are in response to increases in time-to-hire and cost-to-hire created by the ongoing competitive job market. The study, How High Performing Organizations Compete for Talent, was conducted by Kronos and The Human Capital Institute (HCI).
Highlights from their report, summarizing what leaders at 234 organizations are doing differently to recruit talent, include:
Talent void: Recruiting in 2019 is more challenging by every key metric

Approximately half of all organizations say the number of open hourly (48%) and salaried (53%) positions has increased over the last two years.
It takes longer to fill roles now, as 36% of organizations report time-to-hire from original job posting to accepted offer for hourly positions has increased, and 38% of organizations report time-to-hire for salaried positions has increased.
Extended time-to-hire is also driving up cost-per-hire, which has increased at nearly half of all organizations for both hourly (48%) and salaried (47%) positions.
Nearly three-quarters (73%) of organizations have increased starting pay for salaried roles, while half (50%) have increased starting pay for hourly roles over the past two years.

Strategic vs. tactical: High-performing organizations look inward for recruiting success

At High Performance Organizations (HPOs) the most important talent acquisition strategy considerations include alignment with business priorities (56%), strength of internal talent pipeline (48%), and availability of specific skills (48%).

Growing gap: Not all organizations are investing in TA at similar rates

Better employer brand/recruitment marketing is top focus for nearly two-thirds (59%) of HPOs compared to just 40% of other organizations.
HPOs plan to invest in TA & HR Tech more aggressively than other organizations (59% vs. 37%).
More than half (51%) of HPOs will focus on improving recruiter effectiveness compared to just 27% of other organizations.
What conclusions can we reach?
1) Many more open positions have surfaced over the last two years, while recruiting has gotten costlier and lengthier. As possible consequence, more organizations are boosting starting pay/salaries. 2) HPOs look inward, focusing on business priority alignment, internal talent and existing skill sets to bolster TA success. 3) Patent gaps exist between HPOs and other organizations, insofar as professional development, brand recruiting/marketing, and funding allocations to TA and HR Tech.
Implications of this study suggest the following will help narrow gaps identified here: beginning pay boosts; organizational scoping, aligning and skills assessment; allocation of lacking HR resources and bolstering professional development opportunities for recruiters in particular. 
---
Macorva
Macorva has introduced a new employee rating platform to improve engagement and workplace culture. With its platform, Macorva aims to help organizations retain top talent, improve workplace culture, and grow their business. As such, Macorva reimagines the employee survey as a feedback tool that not only measures engagement but also drives meaningful action.
How so?
Macorva aims to increase engagement by empowering employees to anonymously rate their experiences with coworkers. To that end, the Macorva method measures/tracks employee engagement, while returning detailed feedback scores that promote action in multiple directions, at every organizational level. With Macorva, individual employees give/receive anonymous feedback based on their experiences. This way, each employee can understand his/her strengths and opportunities to improve.
Recognizing that employee engagement is critical to the success of any company, the Macorva solution is designed to promote specific, meaningful action to improve engagement by identifying common issues before they negatively impact business.
For more details, visit https://www.macorva.com/ .
---

Capital Investments, Mergers &   Acquisitions
Centaur Media sells HR business to DVV Media International
Centaur Media has announced entry into a conditional agreement to sell Centaur Human Resources, the owner of the Employee Benefits brand and the rest of its HR business, to DVV Media International.
The HR business, part of Centaur's professional services division, includes Employee Benefits Live, Employee Benefits Connect and the Forum for Expatriate Management. Each are supported by the Employee Benefits website and supplements, which provide news, analysis and research on the UK rewards and benefits industry.
DVV Media International is the UK subsidiary of DVV Media GmbH, a business publishing house, specializing in professional information in the transport & logistics and HR and Recruiter services sector.
---
Formstack acquires WebMerge
Formstack, a software-as-a-service (SaaS) company with a mission to transform the way people collect information and put it to work, announces it has acquired WebMerge. 
WebMerge is a leading provider of automated contracts, applications, and proposal PDF and Word documents. With the acquisition, Formstack is further enhancing its document automation product, Formstack Documents—which helps transform data into fully designed, customized PDFs, PowerPoint presentations, and more.
WebMerge will stay a stand-alone product, and existing integrations, partnerships and functionality will remain intact. Additionally, WebMerge will continue supporting customers who use other online form providers and third-party data sources, such as Salesforce, Zapier and Constant Contact. All WebMerge employees have joined the Formstack team. Founded in 2011 by Jeremy Clarke, WebMerge services more than 3,000 customers in 80 countries. Since launch, WebMerge users have processed more than 50 million documents, saving millions of hours on manual document creation.
Formstack's acquisition of WebMerge is its fourth in a series of acquisitions to expand its workplace productivity platform, following Bedrock Data, QuickTapSurvey and Fast Forms. For more information about Formstack, visit Formstack.com.
---
SHI International Acquires Corporate Training Group
Solution Provider SHI International has announced its acquisition of Corporate Training Group.
SHI reports how this move will better provide training to customers looking to better take advantage of SHI's professional services activities.  SHI hopes bringing CTG in-house will add flexibility and scale to its training activities and boost its professional services. Corporate Training Group will also help SHI improve its internal training, according to Ed McNamara, senior director of communications and marketing for the Somerset, N.J.-based solution provider. SHI International alredy has worked with Corporate Training Group for about 15 years to train customers and its own personnel.
SHI is one of the top 10 solution providers in the U.S., with a goal of reaching $10-billion in revenue in 2019. SHI was ranked number 8 in CRN's 2018 Solution Provider 500 list, and was ranked an Elite 150 MSP in CRN's 2019 MSP 500 list.
Both companies are women-owned, privately held organizations. Terms of the deal have not been disclosed.
---

Upcoming Conferences
Why you should attend:  A full day of learning, workshop, and training with sourcing leader Shally Steckerl, Ronnie Bratcher, Sarah Goldberg, Holly Mallowes, and Brian Fink.  All for a cause!  RecruitingDaily and The Sourcing Institute have joined forces to bring much-needed awareness to a great cause. TSIF helps to reduce unemployment by providing sourcing & recruiting education to military veterans, spouses of active military, and disabled individuals.  All Info Available HERE.
---

People and Places on the Move
Cision announces the appointment of Susan Steele as the company's new global Chief Human Resources Officer. Steele, who brings more than 25 years of HR expertise, is known for pioneering the use of AI in the HR function to improve productivity, enhance the employee experience, and improve business results. Prior to joining Cision, Steele served as HR Reinvention Lead for Global Talent & Transformation at IBM. At Cision, Steele will focus on fostering an environment of continuous learning & career mobility, enhancing productivity for all employees via scalable talent processes, resources & technologies, and delivering employee experiences that accelerate client success & revenue growth.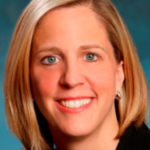 Diebold Nixdorf, a world leader in driving connected commerce, announces that Beth Patrick has joined the company as senior vice president, chief people officer. She is responsible for managing employee-focused initiatives across the organization and overseeing the global HR program for more than 23,000 Diebold Nixdorf employees. Patrick has more than 30 years of experience in global talent management, organizational design, HR data & analytics, compensation & benefits, succession planning & labor relations. Prior to this, Nixdorf served as senior vice president & CHRO for Veritiv Corporation.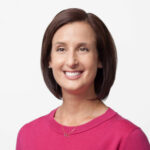 Gusto the leading payroll, benefits and HR technology platform for small businesses in the U.S., announces it has hired former Google executive Danielle Brown.  As Chief people officer, Brown will lead talent acquisition & development, employee experience, diversity & belonging, people operations & workplace environment initiatives at Gusto. She will also work to reinvent HR as an advocate for Gusto's more than 60,000 small & medium-sized business customers across the U.S. The appointment comes on the heels of Gusto's incredible growth as it counts more than 1 percent of all employers in the U.S. as customers.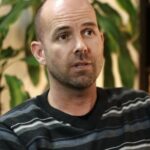 Interplay Learning, the leading provider of online training for skilled trades utilizing virtual reality (VR) and 3D simulations, has announced that serial entrepreneur and tech industry veteran Sam Decker has been appointed to the company's board of directors effective April 1, 2019. Decker's tech industry experience spans more than 30 years in both the Internet and Enterprise software sectors. Prior to his multiple startup experiences, Decker led the growth of Dell's consumer online revenue to $3.5 billion in 1999 and early 2000s.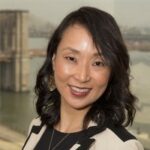 Ipsos has hired Debi Lee as President, Human Resources Head for North America. Lee joins Ipsos after nearly four years at AIG, where she served as Senior HR Strategic Business Partner. Previously, she worked for  JPMorgan Chase as Global Head of Organizational Development & Strategic Initiatives; and she held HR leadership/consultancy roles at Ernst & Young, Deutsche Bank and American Express. Lee's areas of expertise include management consulting, people analytics, diversity & inclusion, organizational effectiveness, cultural transformation, and change & talent management.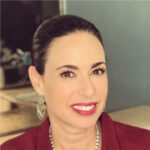 Louisiana-Pacific Corporation announces that Robin Hirsch Everhart has been named to the position of Senior Vice President, Chief Human Resources and Transformation Officer. Everhart will lead LP's overall organizational effectiveness and transformational change management. She has a critical liaison role in leveraging key capabilities of LP's consolidated HR strategy, compliance and shared services teams while having direct strategic oversight of partnering with the CEO and other LP teammates to deliver on the organization's annual operating plan as well as its long-term growth strategy.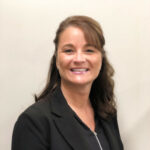 PGT Innovations, a national leader in the premium window and door category, recently appointed Rachel Evans as Vice President of Human Resources, where she will be responsible for the company's HR activities across the southeast region. With more than 25 years of experience within the HR sector, including 14 years of leadership, Ms. Evans brings extensive knowledge in talent management, employee and labor relations, organizational development, and executive coaching. Prior to joining PGT Innovations, Ms. Evans held the position of VP of Human Resources for Fortune Brands Home & Security.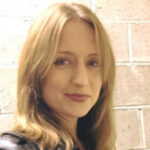 Rocketrip announces that Jennifer Leahy has joined as the company's Vice President, People, a newly created position for the organization that is a leading employee engagement platform for reducing business travel spend. A 21-year veteran of Human Resources, Leahy will lead the company's hiring and talent development through its current period of rapid growth. In addition, Leahy will continue developing Rocketrip's high-performance culture and employee engagement. Prior to joining Rocketrip, Leahy was the Director of Human Resources for Aventri, a global event management SaaS platform.
What news would you like to share with us for upcoming weekly news updates?  Contact us at

[email protected]
---
Authors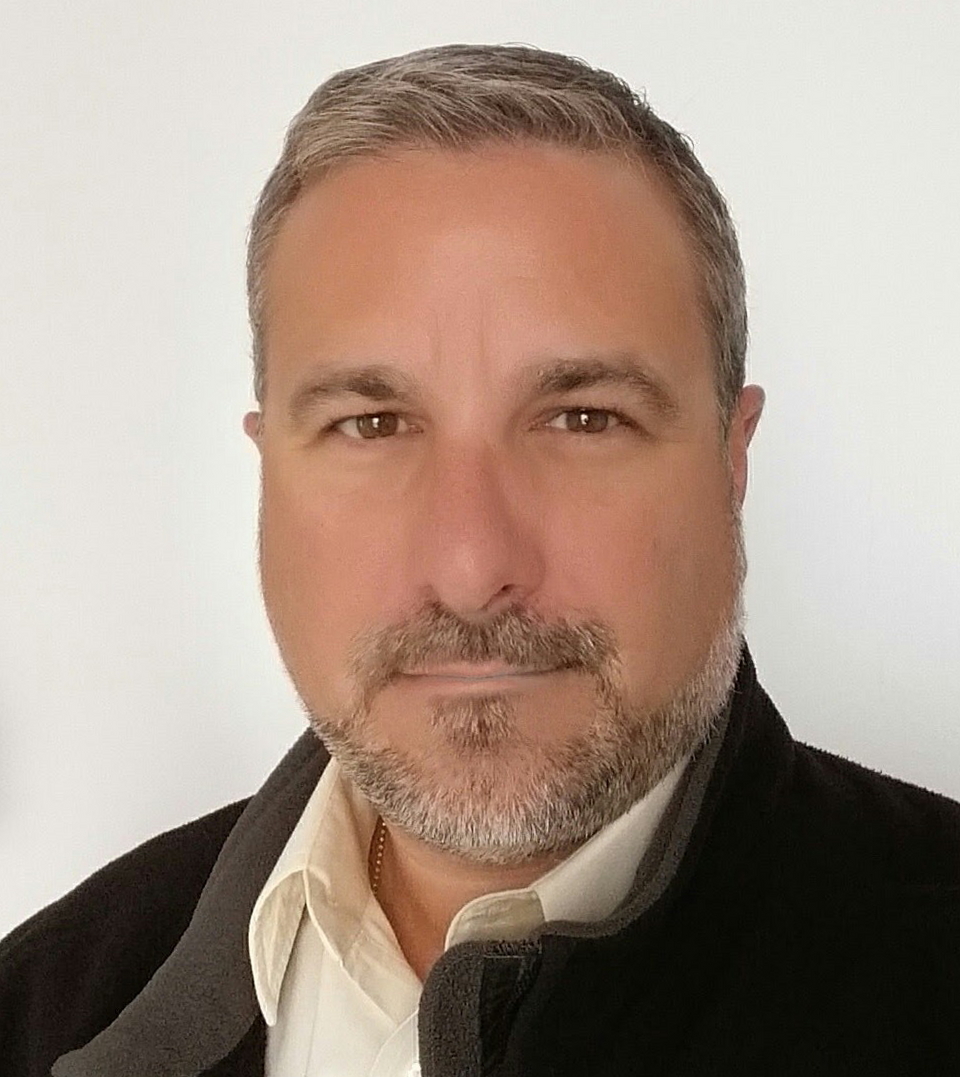 CEO/Founder RecruitingDaily and avid skier, coach and avid father of two trying to keep up with my altruistic wife. Producing at the sweet spot talent acquisition to create great content for the living breathing human beings in recruiting and hiring. I try to ease the biggest to smallest problems from start-ups to enterprise. Founder of RecruitingDaily and our merry band of rabble-rousers.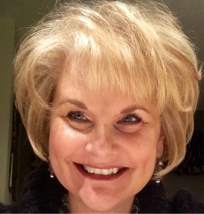 Maribeth Parot Juraska Ed.D. Staff writer for RecruitingDaily who is both a former Training & Development Director and Professor/Director of teacher-candidate preparation. She has conducted research on multiple themes in T&D/Education, writing and presenting in areas of andragogy, performance assessment, candidate training, diversity, inclusion, and social justice. She's now a writer/contributor and spends free time scoffing at cold winters and decaf coffee.
Recruit Smarter
Weekly news and industry insights delivered straight to your inbox.