HCM Technology Report originally posted on hcmtechnologyreport.com
Roundup: Video Interview Tools in Spotlight; Teams Use Surges
Our weekly roundup of deals, product announcements and other HR technology news.
BestSoftwareReviews said the number of visitors to its video-interview product software page has increased by about 73 percent per week over the last three weeks. In a blog post, the company said searches for "virtual interview platforms" rose 540% in a week, "free online interview platforms" rose 291 percent and "best online interview software" increased 236 percent.
Microsoft Teams is being used by 32 million people as of March 11, Microsoft said, attributing the surge to the increase in remote work caused by the coronavirus. According to Reuters, Teams had 20 million daily active users in November.
In this week's #HRTech roundup: Employers flock to video interview tools; @Microsoft Teams use surges amidst virus. #HR #HRTribe
iCIMS expanded its partner ecosystem to include solutions in recruitment strategy, labor market intelligence and technology services. The iCIMS Service and Advisor Partner program includes experts who support recruitment strategy, operations, and technology, all of them certified on the iCIMS platform.
Employment Screening Resources announced an integration with iCIMS. The integration uses the iCIMS Prime Connector framework to allow ESR customers to create new orders, track their progress and view the results from within the iCIMS Platform.
Mya Systems secured $18.75 million in Series C funding. The round was led by Notion Capital and included participation from existing investors Emergence Capital and Foundation Capital, as well as Cisco Investments and Workday Ventures. Mya reported tripling its subscription base during 2019.
Integration firms CloudMills and HRNX have merged to offer a single platform and connector library, along with consulting services targeting companies seeking to implement HR technology solutions. The company plans to continue developing its network of vendors and plans to introduce self-service connector models for small and medium-sized businesses, said HRNX COO Rick Barfoot. In particular, the company plans to build a presence in the blockchain market.
Austin-based CareerPlug launched Voyager, a new version of its applicant tracking software. The update includes a new interface, guided hiring-process steps and a new job profile page.
The Mom Project, a job board focused on working women, acquired the people analytics firm Werk. The company said it will expand its existing insights division, MP Labs, under the newly formed WerkLabs.
Mental health benefits provider Lyra Health closed a Series C round of $75 million. The round was led by IVP. The company will use the funding to expand its platform technology and network of mental health providers.
HCM solutions platform iSolved announced that Mark Duffell has been named CEO. Former CEO Dave Dawson is moving to the company's board of directors.
Colin Danaher became vice president of sales at recruiting technology startup Talview. Previously, he ran Glassdoor's enterprise sales team.
Last Week's Top Stories
Coronavirus Pushes Once-Hesitant Employers to Embrace Remote Technology
The coronavirus is forcing more employers to accommodate remote work as families scramble to juggle working from home while schools are closed and older relatives need attention. Already, the HR tech world is seeing changes. Read more.
Paychex Launches Pay on Demand, E-Signatures, Customizations
Following through on promises made in September, Paychex rolled out enhancements that represent "significant updates" to its integrations, document management and the Paychex Flex dashboard. It also launched its planned pay-on-demand solution. Read more.
Coronavirus Spread Hits HCM Vendors Sales Efforts First
While the wider technology industry has reported cutbacks in travel, event cancellations and mandates for employees to work from home, the coronavirus's impact on the HCM technology space is still developing. Read more.
Podcast: Vendors Focus on Supporting HR Departments Amid Virus
HCM technology vendors say they're focused on supporting customers as HR departments scramble to keep their companies working. Listen here.
Updated March 23, 2020, to include CareerPlug announcement.
Link to full HCM Technology Report article below:
Roundup: Video Interview Tools in Spotlight; Teams Use Surges
View more resources for the COVID-19 crisis here.
---
Authors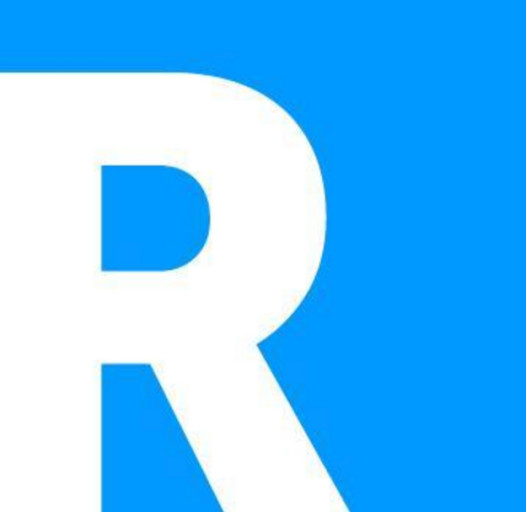 With the global threat of COVID-19, the virus has changed the business landscape. The Recruiting, Hiring, and Talent Acquisition space has changed along with it. In response, many tools and businesses have begun to offer resources that may assist your organization in adapting to these changes. We will be sharing articles, press releases, and resources that we hope you find as helpful as we do. We can all get through this trying time if we help each other. Please feel free to reach out to us at [email protected] with questions, comments, or resources of your own that you'd like to share. View all of our COVID-19 Resource posts    
Recruit Smarter
Weekly news and industry insights delivered straight to your inbox.