HCM Talent Technology Roundup – December 4, 2020
Press play to listen to this article!
Employers Worrying About Skills in 2021 Planning
Coronavirus or not, employers are concerned about whether their workers will possess the skills they need to help their businesses succeed, according to Gartner. Indeed, more than two-thirds of HR leaders, 68%, told the Stamford, Conn., researcher that building critical skills and competencies in their organization is their top priority for 2021.
That aligns with the executives' wider business priorities. Which includes improving operational excellence (65%) and growing the business (64%). Fifty percent said they'll focus on optimizing costs in 2021, a 13% increase from this year.
Mark Whittle, vice president of advisory in Gartner's HR practice, said the firm's 2021 HR Priorities Survey indicates that "HR leaders are moving away from crisis management toward focusing on what will make their organizations strong."
A number of businesses, HR technology vendors, and employees have zeroed in on reskilling as an important component of both business and career success in recent years. As employers sought to drive efficiency and workers aimed to make themselves more attractive as either internal or external candidates.
In response, Gartner has previously floated the concept of "a dynamic approach to reskilling," which is less about learning technology and analytics than it is about method. In Gartner's view, organizations should leverage their people, systems, and strategies to help HR monitor trends and identify skills to be developed as they're needed.
However, that concept remains aspirational. According to the 2021 survey, just 21% of HR executives say their peers partner with HR to forecast future needs. Meanwhile, 62% said their company lacks a comprehensive future-of-work strategy.
Such plans relate not only to needed skills, Gartner said, but also to the looming changes employers face in the wake of the pandemic. For example, the increase in remote work, the widening use of employee data, and new factors impacting employer branding. Such as crisis response or workplace safety measures.
Corporate IT Budgets Will Take Time to Recover
Meanwhile, the coronavirus and its economic fallout have forced employers to rethink their technology spending and priorities, with many of them resetting their budgets to address only critical projects. Transformation and growth initiatives, which were expected to gain both attention and money during 2020, have been back-burnered or suspended.
The not-unexpected result: a significant decline in IT spending. According to the UK financial news site Buy Shares, global technology spending will drop by about $210 billion from 2019 this year, or about 5.5%.
In an analysis of Gartner data, Buy Shares said organizations will spend 3.7% less on enterprise software this year, and about 3.2% less on data center systems. While the report indicates that IT spending will begin recovering in 2021, growing by 4% to hit $3.7 trillion, that's still a 1.6% drop from 2019.
Doing Business
Background-screening solution TazWorks announced an integration with MeasureOne, a provider of academic data. Through the integration, screening companies will be able to access and MeasureOne's education-verification solutions, including real-time information on degrees, attendance dates, GPA and transcripts.
Phenom completed its Cornerstone Integration Certification and will join Cornerstone OnDemand's Edge Marketplace. The integration will streamline the exchange of information between the platforms, and also centralize a number of tools used by recruiters.
Meanwhile, Modern Hire earned Workday Certified Integration status. By integrating with Workday's Recruiting module, Modern Hire users will be able to address end-to-end hiring processes from within the Workday platform.
HireRight expanded its COVID-19 Screening Solution in the U.S. Through its Drug & Health Screening services, the company now offers COVID-19 viral marker testing, as well as new referral options through Preworkscreen and CIC Health. The capabilities build on the company's previously announced ad hoc solution for symptomatic or exposed individuals.
Software provider PeopleFactors launched a pre-hire assessment and screening tool. The solution creates reports and recommendations based on objective data to help companies identify and hire candidates with leadership potential.
People
WurkNow hired Robert Lawrence as vice president for West Coast Sales. A 20-year veteran of staffing and recruiting, he most recently held leadership roles at Horizon Personnel Services and Cornerstone Staffing Solutions.
---
Authors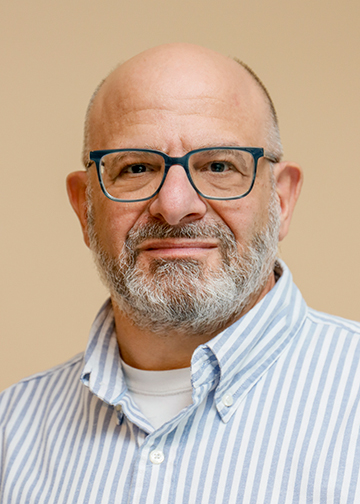 Mark Feffer is executive editor of RecruitingDaily and the HCM Technology Report. He's written for TechTarget, HR Magazine, SHRM, Dice Insights, TLNT.com and TalentCulture, as well as Dow Jones, Bloomberg and Staffing Industry Analysts. He likes schnauzers, sailing and Kentucky-distilled beverages.
---
Recruit Smarter
Weekly news and industry insights delivered straight to your inbox.