Usually, technology startups in talent acquisition have to smack their ball out of the park if they want to get attention. But sometimes, they get noticed only when they crash and burn.
Such is the case with the DEI-focused hiring platform Joonko.  According to media reports, the seven-year-old company had raised a total of $38 million in funding and employed "dozens" of people. In September 2022,  Joonko closed a $25 million Series B round led by Insight Partners, with participation from Target Global and previous investors Kapor Capital and Vertex Ventures Israel.
On Sunday, Joonko's board of directors said the company's results had been manufactured, and much of what they'd heard from CEO Ilit Raz "had no basis in reality."
'One Bad Actor'
Earlier this year, investors began to sense that the numbers in Raz's reports didn't add up. They insisted she hire both a CFO and a chief operating officer, but Raz dragged her feet and took months to meet the request. She also fought instructions to engage a third party to review her conduct.
"It really is one bad actor," an unidentified source told the New York Post. "It's staggering, the individual [wrongdoing] and the level of sophistication of the CEO."
The Post said Insight Partners had conducted a "comprehensive due diligence effort" ahead of the Series B round, including financial audits, calls to customers and background checks. All seemed well. Some speculate that Raz's deceit began after the Series B round closed.
In November, Joonko's U.S. general manager and vice president of strategy, Albrey Brown, told the Times of Israel that the company had "partnered" with 130 customers, including brand names like Nike, American Express, Adidas and PayPal. (A more recent report put the number at 150.) About 170,000 users each month were applying for jobs through the platform, he said. Although the company was focused on the U.S. market, Raz said expanding overseas was "one of our milestones to hit in the next two to three years."
Joonko Layoffs in Sight
Joonko's AI-driven platform identified and matched suitable candidates to suitable roles. It drew from its own cross-sector network of vetted job seekers, with a focus on underrepresented communities. Companies could search the network, review analytics and send personalized rejection letters to help keep silver-medalists warm.
The investors' investigation revealed that Raz had been reporting an inflated number of customers. Among other things, she had presented prospective customers as paying customers, forged receipts and signed ersatz confirmations of payment. According to the Israeli business daily Globes, the forgeries went undetected when Insight Partners conducted a due diligence review in early 2022.
When confronted with the findings, Raz "voluntarily" resigned. "The extent of the situation remains under investigation and next steps are under consideration," the board said.
Not surprisingly, investors want to claw back their money, Globes said. Most of the company's 40 employees have been called in for "pre-layoff hearings" at Joonko's offices. On Monday, Joonko's website was online. Today, it's gone.
---
---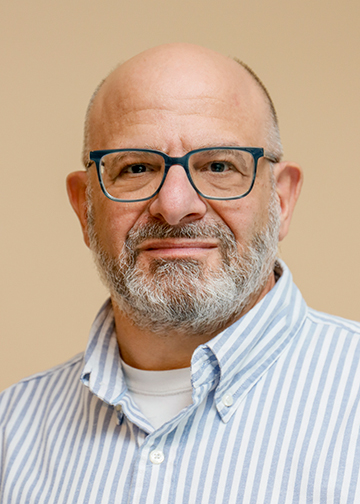 Mark Feffer is executive editor of RecruitingDaily and the HCM Technology Report. He's written for TechTarget, HR Magazine, SHRM, Dice Insights, TLNT.com and TalentCulture, as well as Dow Jones, Bloomberg and Staffing Industry Analysts. He likes schnauzers, sailing and Kentucky-distilled beverages.
---
Recruit Smarter
Weekly news and industry insights delivered straight to your inbox.