Indeed: Remote Work Resource Roundup: How to Support a Work-from-Home Team
This article originally published on indeed.com:
At Indeed, we are here to help as we navigate the impacts of the coronavirus crisis together. We are compiling resources to help employers adapt to a new work environment and keep their staff and businesses healthy during this uncertain time. Our COVID-19 Employer Resources page is now live — don't forget to bookmark it as we will be adding more useful tips and advice on a regular basis.
Many employers have shifted their staff to remote work in response to the COVID-19 outbreak to keep employees safe and healthy. While digital connectivity has made working from home more prevalent than ever, the speed and scale at which entire companies have converted to remote work is unprecedented — and for many employers, workers and job seekers, it's unfamiliar territory.
Remote Work Resources for Employers
If you're an employer looking to set your remote workplace up for success, here are some resources you can use:
Setting Remote Workers Up for Success – Working from home has been shown to boost productivity with the right strategies and support systems in place. Among these, communication is key. Establish clear and consistent channels, such as video conferencing, chat and phone calls; this helps build trust, set expectations and make the transition to remote work easier. Read the full post to learn how to get the most out of your remote team.
5 Tips to Include Remote Employees – Making employees feel connected in a remote-work setting can be challenging. Establishing strong relationships, even virtually, will help bridge this gap and increase the well-being of your remote team, which is more important than ever during this volatile time. Create online opportunities for your team to socialize, making sure to celebrate team wins and recognize individual contributions during virtual meetings. Read on for more ways to ensure that remote employees feel included.
5 Time Management Strategies to Fine-Tune Your Focus – Working from home can be overwhelming under normal circumstances. This can feel especially magnified in today's charged environment, with roommates, partners and children all working or learning under the same roof. Help employees balance their work time and schedule their days around home life distractions by sharing these best time-management practices, such as avoiding multitasking and prioritizing your to-do list.
E-book: Navigating Hiring and Managing a Remote Workforce – Did you know that the average real-estate savings for employers with full-time, remote workers is $10,000 per employee each year? For a comprehensive overview of the benefits and challenges of remote work, as well as strategies for supporting your remote team, refer to this e-book. With the right tools and leadership, employers can create a productive and thriving remote workplace — and, most importantly, keep their teams safe and healthy.
Remote Work Resources for Job Seekers
Of course, the transition to remote work is also having a profound impact on how job seekers search, apply and interview for jobs, as well as the type of work that's available. Job seekers can use our resources to get advice on how to find remote work fast, explore work-from-home jobs that pay well and find ways to stay productive when working from home.
Want to know more? For more information on remote work and other coronavirus-related resources, visit Indeed's Coronavirus Job Resources page.
And don't miss the Indeed Job Cast on March 31, 2020, for more information on how to find work quickly, use advanced search methods to find work-from-home jobs and impress employers in a remote interview setting.
Read the full article with the resource list on indeed.com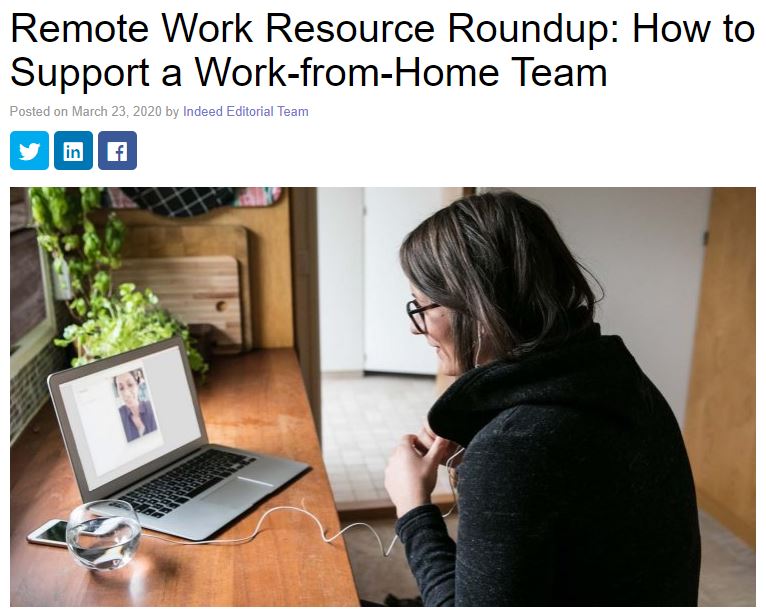 View more resources for the COVID-19 crisis here.
---
Authors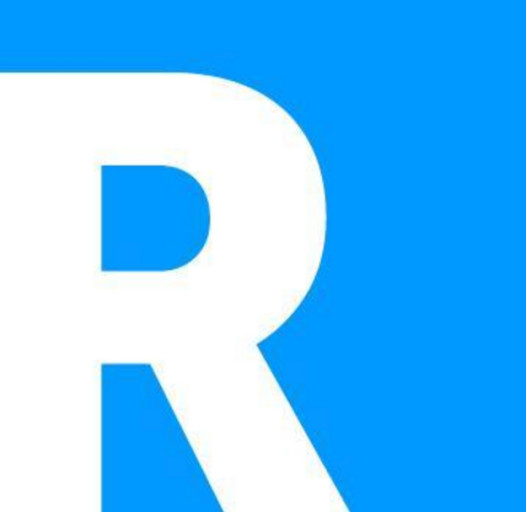 With the global threat of COVID-19, the virus has changed the business landscape. The Recruiting, Hiring, and Talent Acquisition space has changed along with it. In response, many tools and businesses have begun to offer resources that may assist your organization in adapting to these changes. We will be sharing articles, press releases, and resources that we hope you find as helpful as we do. We can all get through this trying time if we help each other. Please feel free to reach out to us at [email protected]ngdaily.com with questions, comments, or resources of your own that you'd like to share. View all of our COVID-19 Resource posts    
Recruit Smarter
Weekly news and industry insights delivered straight to your inbox.