Those zany zapponians have done it again… Holocracy at Zappos.
When all visual representations of your core values and corresponding corporate culture resemble a convergence of Spring break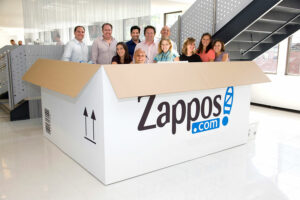 debauchery and a carousel of SNL skits, why not create a WOW reaction by foregoing one of the most tedious talent acquisition tasks?
What might that be? You ask. Developing job descriptions and promoting open positions through job postings, of course! Though typically time-consuming and tough to create (well), or continue to keep current, position descriptions traditionally have been the basis for all eventual hiring decisions.
So how then is Zappos planning to pull off probably the most controversial concept since… well, Holacracy? At first, eschewing job postings may sound as (un)sensible as doing away with titles, managers, organizational layers and formal leadership hierarchy, as Zappos did late last year.
WOW, indeed! Even for Sin City. French manicured, Coach bag toting, compliance cop, policy police HR ladies will surely, yet again, gaze disapprovingly upon the latest unprecedented goings on of their Glitter Gulch neighbors.
Upon deeper analysis though, not relying on job postings may actually make perfect sense – for Zappos, at least.
Here's why…
 For as long as any of us can remember – which isn't long considering our collective ADD – Zappos has been the go-to darling of human capital industry practitioners for establishing an aspirational cultural example. So too has Zappos become the epitome of exceptional employer branding. Along with the likes of Ritz Carlton and Nordstom, Zappos' customer service reputation, online and offline, is also legendary.
The above factors combined with some of the most trend-setting, targeted talent acquisition practices, sets Zappos apart as an employer of choice. Intentionally or not, they have created a platform that practically guarantees sufficient prior awareness of their brand and work environment, so job seekers self-select whether it makes sense to apply.
If due to Holacracy, there are no defined positions internally at Zappos – just work to be done – then why wouldn't their hiring process match that model externally?
With the absence of formal job descriptions or posted jobs, now applicants simply choose which functional team they are interested in joining. Being that Zappos translates its customer service prowess to its candidate experience process, recruiters from those respective teams develop relationships and learn about those that have applied to be a Zappos Insider and then respond accordingly.
What does this mean for the rest of the talent landscape?
While still puzzling over the HRCI knowledge-based versus SHRM competency-based certification battle, the pundits and pontificators will likely opine that Zappos' job posting-free gamble is a risky bet against the (status quo HR) house that always wins. Many of the aforementioned HR ladies will probably lobby to make sure the "what happens in Vegas, stays in Vegas" slogan applies in this case.
If we're lucky though, Zappos' played the right hand to force all employers to lay their cards on the table and step up their game.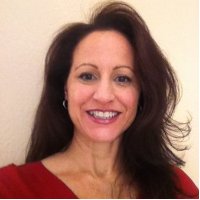 About the Author: Leveraging her unique perspective as a progressive thinker with a well-rounded background from diverse corporate settings, Kelly Blokdijk advises members of the business community on targeted human resource, recruiting and organization development initiatives to enhance talent management, talent acquisition, corporate communications and employee engagement programs.
Kelly is an active HR and recruiting industry blogger and regular contributor on RecruitingBlogs.com. She also candidly shares opinions, observations and ideas as a member of RecruitingBlogs' Editorial Advisory Board.
Follow Kelly on Twitter @TalentTalks or connect with her on LinkedIn.
---
---
Recruit Smarter
Weekly news and industry insights delivered straight to your inbox.