Transcription services are becoming a must for businesses, regardless of if the business is large or small. Some companies even require video and audio files and consider audio transcription a requirement, not a choice. 
The need for records and notes is becoming an increasing demand for legal, ethical, and references. Specific documents used in HR departments include:
Performance reviews
KPI developments

 

Proofreading of existing contract templates

 

On and off-boarding documentation

 

Video recording interviews
Also, documentations you may prefer for outsourcing and securing transcription to avoid in-house work

 
Keep in mind that there are laws associated with video recording an interview. Some states are two-party consent states, meaning that both parties must consider it lawful to conduct the video recording. Alternatively, a state like Texas offers a one-party consent state. This means that you can conduct interviews without the interviewee's consent. 
There's much to learn about transcription services in the hiring process, so let's dive deeper into this article to learn more! 
Benefits to Your Recruiting Process
Makes Content Easily Consumable and Searchable
Once the content is transcribed, people will find it easier to reference and review the content. Job-seekers might visit your website and want to learn more about your business, so they might start listening to webinars. Having a transcript will make it easier to find you on Google, so your audience will expand. 
Watching a video with transcription is easier to understand since it promotes hearing and sight rather than digesting information in only one way. Roughly 70% of viewers watch videos without sound in public areas. Consider that most people are somewhere, so they might only sometimes be available to watch videos with sound. Moreover, job seekers might want to consume more of your content but can't do so if they aren't free to do so both in hearing and sight. 
Let's not forget that most job seekers will read about your company before applying. For example, did you know that 86% of users who use Glassdoor will read reviews and ratings before they apply? 
Promotes Accuracy and Efficiency
Some business owners might find it challenging to hire an in-house transcriptionist and will try to delegate tasks to colleagues who type fast but need to gain experience in transcription services. However, highly-skilled transcriptionists ensure that accurate work is carried out and is produced in the shortest time possible. Therefore, transcription services allow you to focus on time efficiency and delivering an error-free file. 
Also, let's not forget that hiring professional transcription services will save you time by not managing work independently and allowing you to streamline your business processes. 
Simplifies the Data Collection Process During Academic Research
More than ever, businesses conduct transcription services for academic research (interviews, focus groups, seminars). Academic research is used in all industries, and the HR industry needs it a lot because of the recruiting interviews conducted. Research provides you with enough alternatives for identifying new improvements you can make to your hiring strategies. 
It's essential to record and analyze your discussion with the target audience you want to hire. In this case, transcribing audio to text is helpful and simplifies the process. It takes much less time to re-listen to conversations and to scan written pages for necessary information. Overall, you'll easily search for crucial information across several sessions and save enough time while accumulating the data. Then, after you gather all the data, you can report it to higher powers in the hierarchy. 
Saves You Time and Money
Especially during the hiring process, you need to save as much money and time as possible. Outsourcing transcription services give you a chance to do so. However, let's not forget that an in-house team for transcription with the right tools allows you to conduct the hiring process effectively. 
Transcription services might be an issue since it takes time to produce high-quality files. However, hiring a professional transcriptionist allows you to get accurate transcripts and eliminate unnecessary costs. Another advantage is that professional transcribers might have years of experience transcribing files, so this is a win-win situation for you. 
The hiring process requires you to save as much time and money as possible. However, the long-term costs might add up to two times the employee's salary, especially when the turnover rate is high. Therefore, it's important to consider using transcription services to save time and money. 
Increases the Ways You Can Provide Information to Job Seekers
The way we deliver and receive information has changed due to technological advancements. Almost everyone has internet now, which gives them more opportunities to access wealth details. 
Business transcription services have many technical improvements and have adjusted how we live our lives and how businesses conduct themselves offline and online. However, while picture and video content are popular and exciting, audio doesn't offer the same enthusiasm. 
Speeds Turnover Time
Time is money and delays can cost you a lot in the long term. Therefore, the faster you can speed up your documents, the better it'll be for you and offer you a higher level of competitiveness. If you don't have enough time to conduct transcription services, you can hire a transcription company that'll do the work for you. 
Eliminates Repetition
Much time and effort are invested in ensuring all readers have the same level of information available. But unfortunately, repetition can get quite annoying; the worst part is that it's time-consuming and tiresome. 
Taking accurate notes during an interview, meeting, or conference will take time and effort. After all, whether you are conducting an interview with candidates online or in real life, you still have to take notes. However, transcription services are recorded and transcribed to help acquire information the job seeker needs, saving you from speaking too much and becoming repetitive. 
You can share your transcripts in a view-only or edit mode form with anyone, regardless of where they are. Comparatively, human-made transcription services help relieve the stress you put on yourself. This will free up enough resources for the organization to focus entirely on primary business activities. In addition, no matter how many files you need to transcribe, transcription software allows you to streamline the transcription process. 
However, manual transcription software is best if you are considering transcribing a highly critical file. 
Grants the Freedom to Focus on Other Business Activities
Transcription services save you enough time to focus on other activities while hiring new candidates. Time-to-hire is an important factor, especially when hiring top business talent. In other words, employees won't need to spend many hours listening to audio files to transcribe, leaving their most important job responsibilities. 
Without interruptions in the flow of responsibilities, your company can effectively operate and save time while hiring new candidates. The best option is to consider delegating this work to a professional transcription service. This is primarily for saving time and money while keeping your daily responsibilities on track simultaneously and providing enough flexibility for everyone at the company. 
Increases the Time Spent on Your Site
There's no guarantee of how long users might stay on your site. You can make tons of videos, but nobody guarantees the time users will take to watch your videos. Sometimes, the reason might be a lack of interest or onboarding issues. 
Job seekers will visit your website when they want to learn more about you, so when introducing your company, make sure to make it a good one. Transcription services make your life easier in this part and engage visitors. This is precisely what you need when you are trying to hire candidates. 
Keeps You Organized
While you run a business, the last thing you want to happen is not to be organized enough. This helps you stay concentrated throughout the hiring process, increases productivity levels, and saves enough time. Being organized becomes a simple process when using transcription services since your files and folders are customized, allowing you to drag and drop by moving folders and files around. Nevertheless, you can print, store, or even display them publicly. 
However, keep in mind to always keep them in a private or public e-folder. You can do this by either saving them on a Word or PDF file, restricting unauthorized access. Being organized with transcription is easy because it allows you to keep files and folders anywhere you want. After all, the last thing you want when hiring someone is to not know where your folders and files are located. 
The Final Cutdown
Transcription services have come a long way and are making our lives much easier, giving most of the work to AI and reducing time consumption. However, it can be challenging to hire someone and transcription services immensely help us in this part. 
Therefore, whether you are using manual or automatic transcription services, it's important to use them to your advantage. 
---
Authors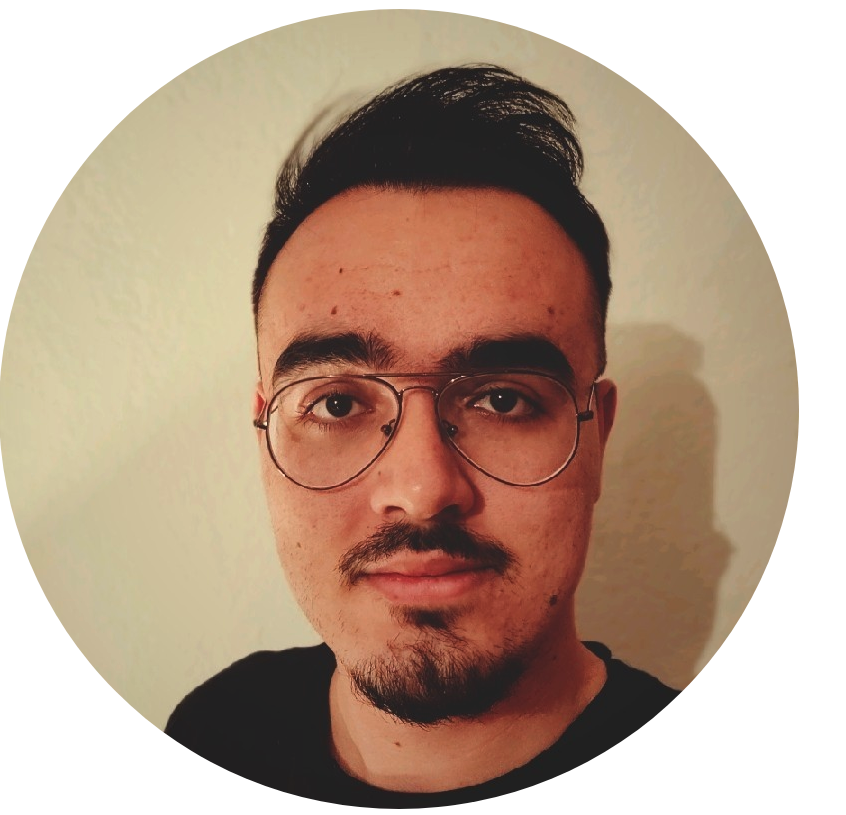 Tony Ademi is a freelance SEO content and copywriter. He has been in the writing industry for three years and has managed to write hundreds of SEO-optimized articles. Moreover, he has written articles that have ranked #1 on Google. Tony's primary concern when writing an article is to do extensive research and ensure that the reader is engaged until the end.
Recruit Smarter
Weekly news and industry insights delivered straight to your inbox.