---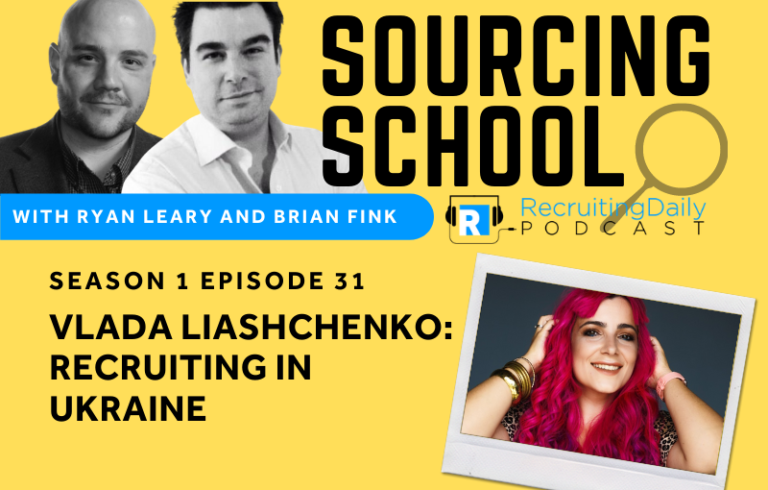 Sourcing School: Vlada Liashchenko – Recruiting in Ukraine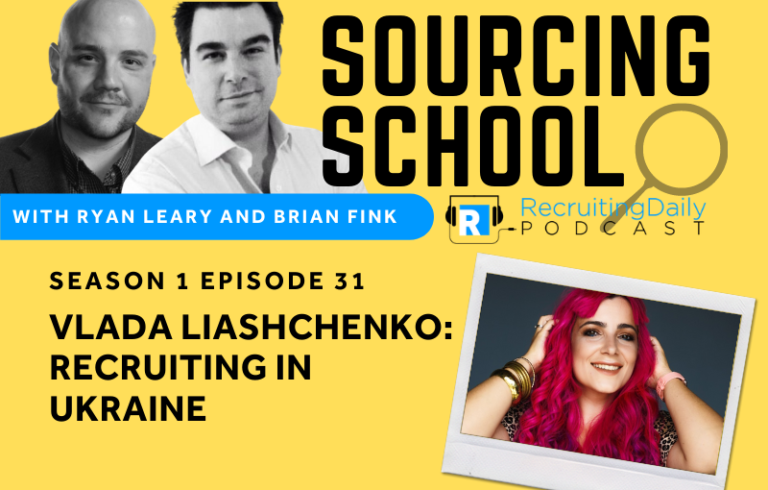 Vlada Liashchenko – Recruiting in Ukraine
In this episode, we take a turn from sourcing tools and dive deep into recruiting from Ukraine with Vlada Liashchenko, Managing Partner with CNA International, an IT Recruitment Firm.
Brian Fink steps in for Ryan Leary recovering from his timely root canal and dives deep into recruiter communication in the tech recruiting market.

Based in Ukraine, Vlada brings a unique perspective covering:
Client interaction, hiring managers, and CTO's.
Communication styles, outreach, and how the market changes in Ukraine.
Optimization and execution of sourcing process.
Enjoy the Podcast?
Check out episodes you might have missed right here on RecruitingDaily.
---
Authors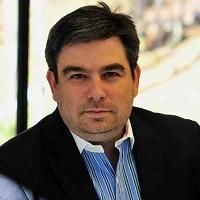 Brian Fink
As a Senior Technical Recruiter with RentPath, Brian Fink focuses on driving talent towards opportunity. Eager to help stretch the professional capabilities of everyone he works with, he's helping startups, and enterprises transform their IT, Recruiting, Big Data, Product, and Executive Leadership teams. An active keynote speaker and commentator, Fink, thrives on discovery and building a better recruiting mousetrap.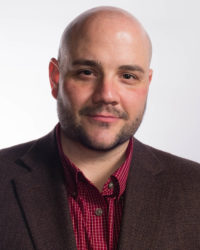 Ryan Leary
Ryan Leary helps create the processes, ideas and innovation that drives RecruitingDaily. He's our in-house expert for anything related to sourcing, tools or technology. A lead generation and brand buzz building machine, he has built superior funnel systems for some of the industries top HR Tech and Recruitment brands. He is a veteran to the online community and a partner here at RecruitingDaily.
---