---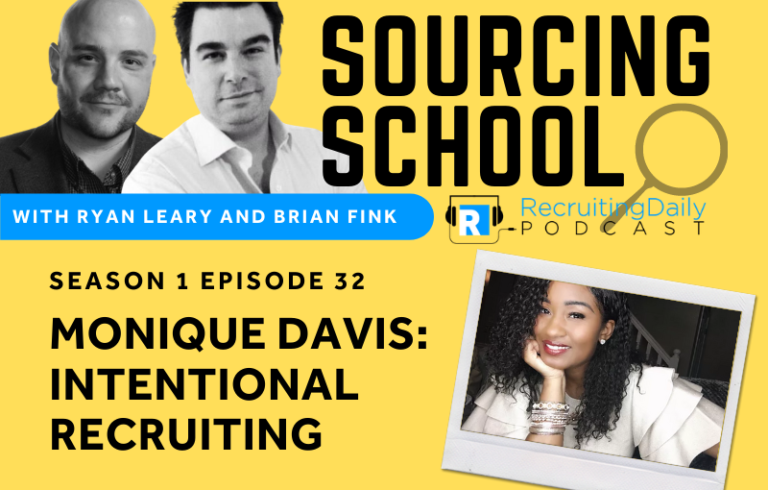 Sourcing School: Monique Davis – Intentional Recruiting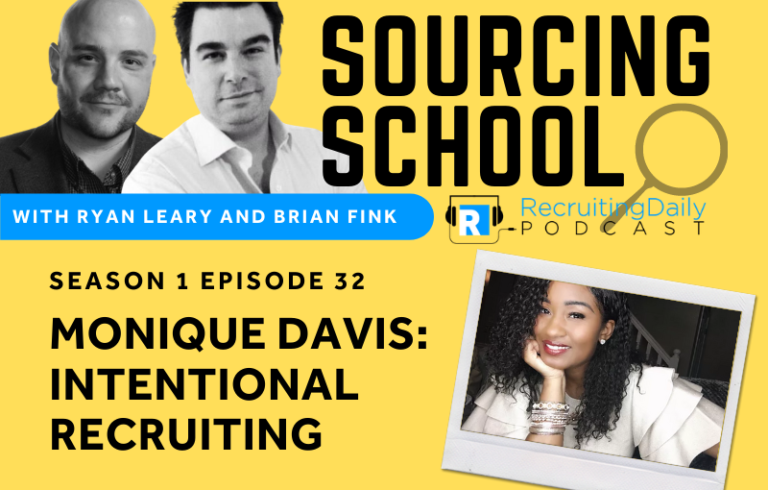 Monique Davis – Intentional Recruiting
In today's episode of Sourcing School, we have the awesome and talented Monique Davis. She takes us down the path of intentional recruiting or working with the intent to discover great candidates that exceed the scope of the submission requirement. She believes that recruiting should be more than just filling headcount.
Here's what happens:
Brian Fink impersonates Ryan Leary
Ryan Leary buys a mattress in a box
We commit to practicing active listening in 2021
And then, we dig deep into being Intentional as a Recruiter…
Candidate Engagement
Requisition Load
Identifying Hiring Manager Cues
Enjoy the Podcast?
Check out episodes you might have missed right here on RecruitingDaily.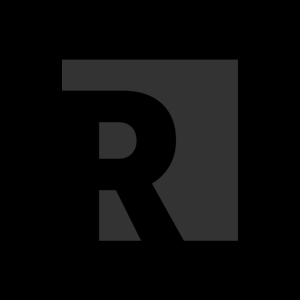 Monique Davis
Follow
---
Authors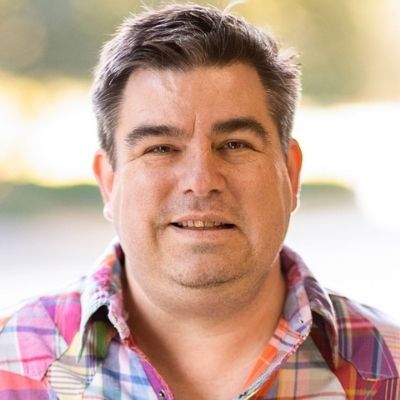 Brian Fink
As a Talent Acquisition Partner at McAfee, Brian Fink enjoys bringing people together to solve complex problems, build great products, and get things done. In his recent book, Talk Tech to Me, Fink takes on the stress and strain of complex technology concepts and simplifies them for the modern recruiter to help you find, engage, and partner with professionals.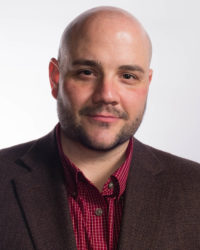 Ryan Leary
Ryan Leary helps create the processes, ideas and innovation that drives RecruitingDaily. He's our in-house expert for anything related to sourcing, tools or technology. A lead generation and brand buzz building machine, he has built superior funnel systems for some of the industries top HR Tech and Recruitment brands. He is a veteran to the online community and a partner here at RecruitingDaily.
---