---
Taking Over a Conference. *BLEEP* Those Other Guys.
If you're in lead/biz/demand gen, never do the math on attending a conference. It will usually make you pretty sad. But, there are ways to dominate a conference too. 
Some notable examples of HR Tech conference domination
In 2007 or so, Taleo put Cirque du Soleil

above

their booth and told their people not to sell at the booth — just attract attention and have conversations. They were the belle of that year's ball at HRTech. 

In 2010 or so, Sonar6 just created a giant whiteboard with markers for people to discuss what was wrong with talent management and what could be improved. They had competing vendors coming over to contribute to the whiteboard. Their foot traffic was incredible.

One year (forget exactly which), RD actually worked with CareerBuilder on people sending out semi-inappropriate tweets about the space, then getting those tweets put on a t-shirt. They could return to the booth to get the t-shirt. So: double visit. They "owned" that conference that year as well. 
Creative at the Core
The No. 1 thing these concepts have in common is "a creative idea at the core," and you need that — although honestly, a whiteboard allowing people to discuss ideas is a pretty basic idea. 
It just was lightning in a bottle for Sonar6 that year. 
So you need a good, big idea. 
That is the cornerstone of what you should be doing at an event.
Stop Scheduling Demos and Be Human
Too many organizations think about events as "We will send salespeople and SDRs/BDRs there and they will sell and schedule demos near the booth." 
That approach has relevance and the revenue tie is more direct, sure. People like that when you're reporting about the conference afterward. 
But if someone attends a conference and does 10 demos, and your main point of contact with them was one of those 10 demos, how much will you really stand out? 
Now contrast that with …
"Oh, this was the company that had Cirque above the booth…" In that case, maybe you didn't get a demo, but you remember the company name: Taleo. 
Everyone was talking about your booth so while you didn't directly sell at the conference, you created a tremendous amount of brand equity therein. 
Quantity Drives Quality
In this way, you can argue that quantity actually drives quality at these events. 
Many think about this the other way: If we have quality demos, or quality art at the booth, or quality this or that, we will drive quantity. 
But no — think about how to drive quantity (of people coming to the booth) and that's going to drive quality ultimately. 
Phrased another way: If you get a 10×10 and spend XYZ amount of money on art, shipping, flights, hotel rooms, golf tees, etc… but 70 semi-disinterested people come during the week, well, you had quality in terms of the booth and the tees, but did it drive quantity? No. 
Change Your Thinking
So change your thinking on these events and go big or different if you want to really "take over," which should be the goal even if you can't return to HQ and point to a specific demo/revenue number. 
Sometimes just dominating the conversation is crucial. 
---
Authors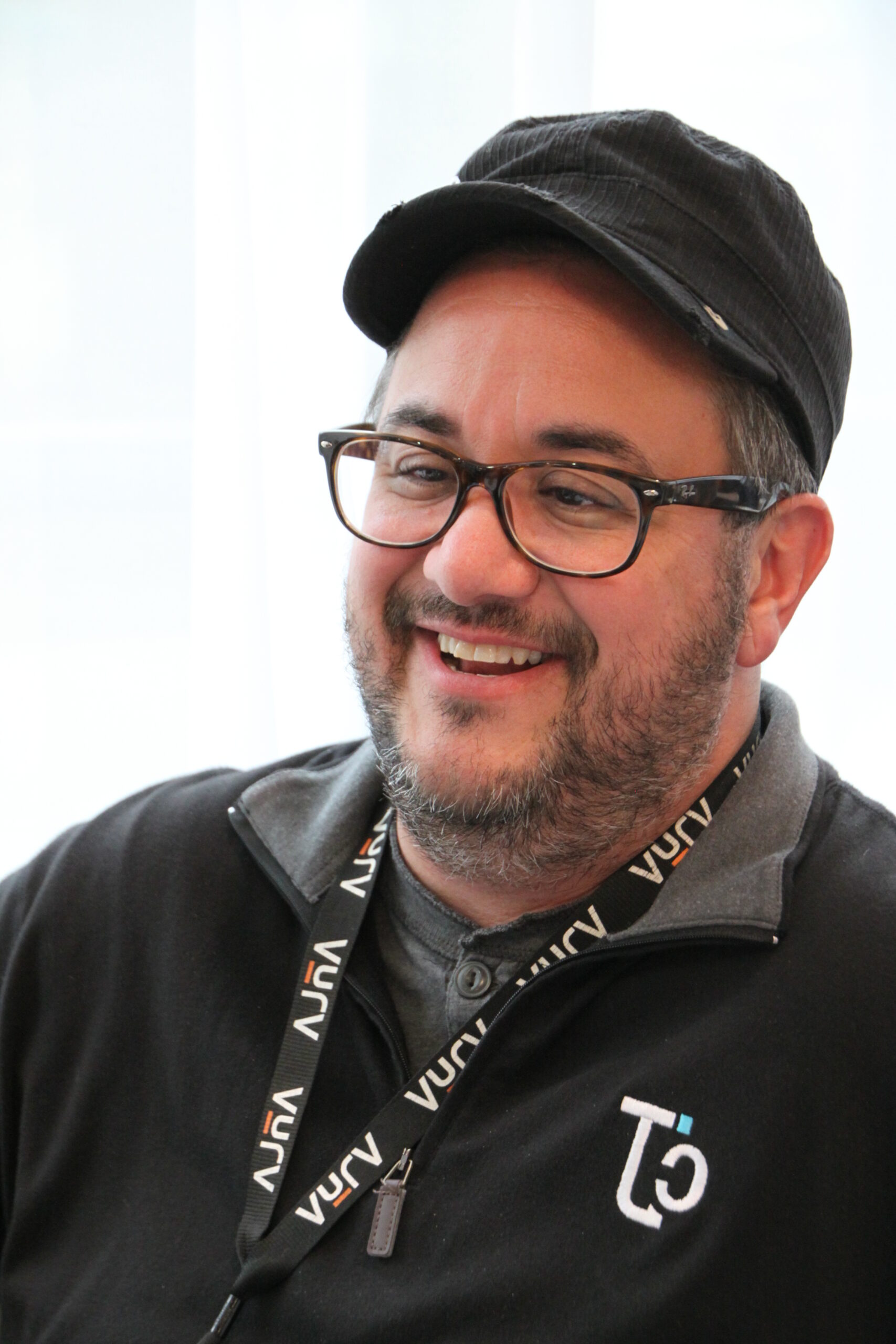 William Tincup
William is the President & Editor-at-Large of RecruitingDaily. At the intersection of HR and technology, he's a writer, speaker, advisor, consultant, investor, storyteller & teacher. He's been writing about HR and Recruiting related issues for longer than he cares to disclose. William serves on the Board of Advisors / Board of Directors for 20+ HR technology startups. William is a graduate of the University of Alabama at Birmingham with a BA in Art History. He also earned an MA in American Indian Studies from the University of Arizona and an MBA from Case Western Reserve University.
---