---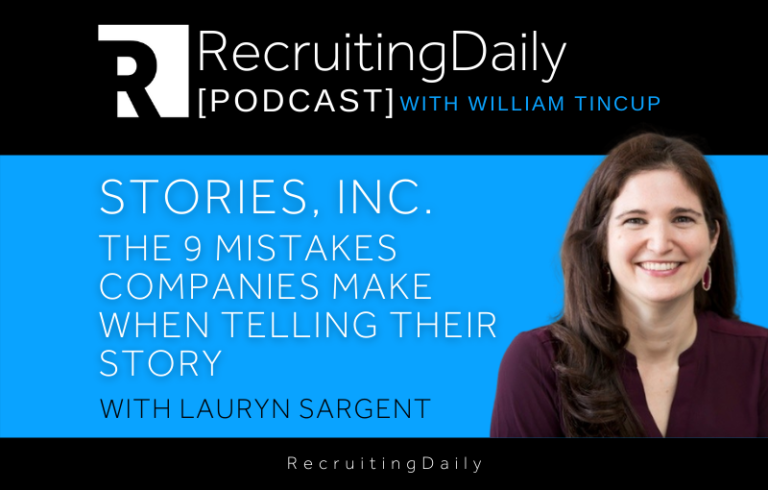 Stories Incorporated – The Nine Mistakes Companies Make When Telling Their Story with Lauryn Sargent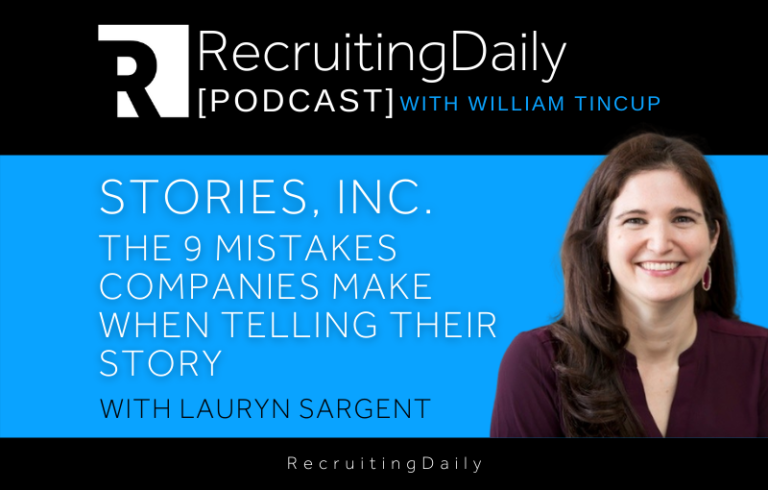 Stories Incorporated – The Nine Mistakes Companies Make When Telling Their Story with Lauryn Sargent
We have a wonderful show for you today. I have Lauryn here from Stories Incorporated, and we are going to be talking about the nine mistakes companies make when telling their story. Each of the 9 mistakes has something in common, and that is not giving candidates clarity. The first is not focusing on the employee storyteller. For the other 8, you'll have to tune in.
First, let's introduce Lauryn and her company.
Introductions
Lauryn is a cofounder at Stories Inc., a recruitment marketing content agency that's been fortunate enough to work with some of the world's most admired employer brands. Stories Incorporated is celebrated for uncovering compelling employee stories that communicate culture and creating content libraries optimized for every candidate-facing channel. Prior to starting Stories, Lauryn was an agency recruiter and corporate talent acquisition manager.
Enjoy the podcast?
Thanks for tuning in to this episode of RecruitingLive with William Tincup. Of course, comments are always welcome. Be sure to subscribe through your favorite platform.
---
Authors
---