---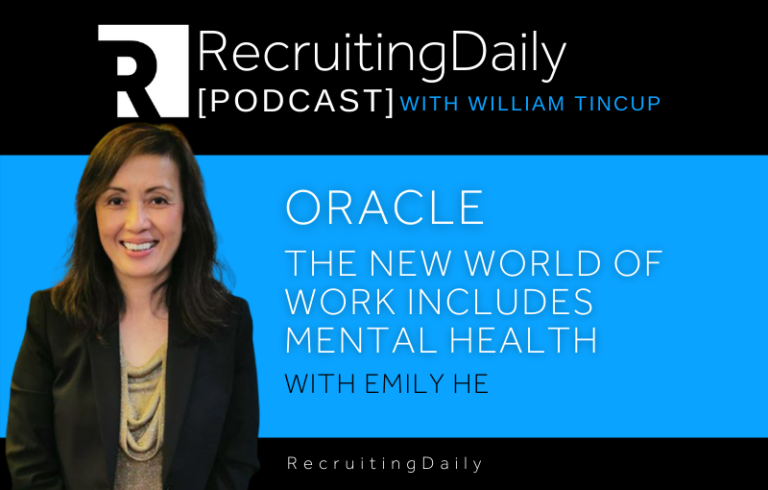 Oracle – The New World of Work Includes Mental Health With Emily He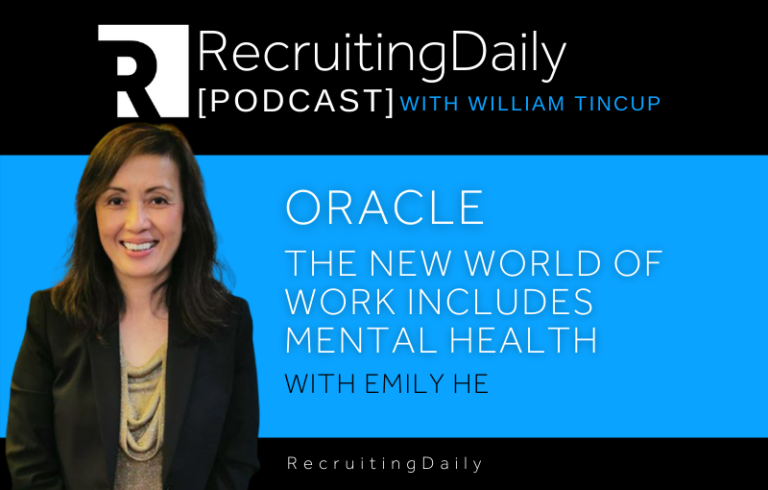 Oracle – The New World of Work Includes Mental Health With Emily He
Today we have Emily He of Oracle on the show, and we are going to talk about the new world of work, which includes mental health. And, thank goodness for that, especially coming out of one of the worst years ever.
Introductions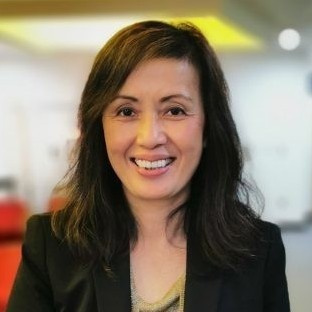 Emily He is responsible for Oracle's HCM Global Marketing, their software solution product designed for their HR customers. 
Oracle did a survey of over 12,000 employees across 11 countries. The findings were that 70% of people said that 2020 was the most stressful year ever. 80% experienced challenges working remotely, and 78% of people said they were experiencing mental health issues. People also reported working more hours per month than prior to the pandemic.
Their findings show how important it is for organizations to address these issues. You can read Oracle's AI at Work report here.
Enjoy the podcast?
Thanks for tuning in to this episode of RecruitingLive with William Tincup. Of course, comments are always welcome. Be sure to subscribe through your favorite platform.
---
Authors
---