---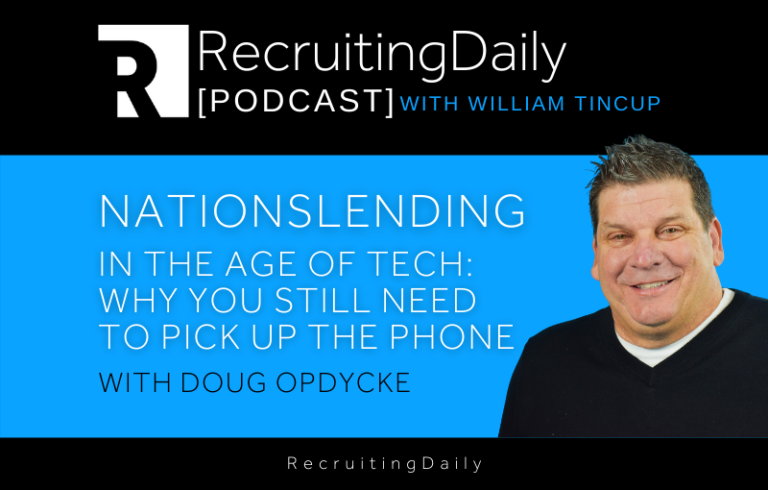 Nations Lending – In The Age Of Technology Why You Still Need To Pick Up The Phone With Douglas Opdycke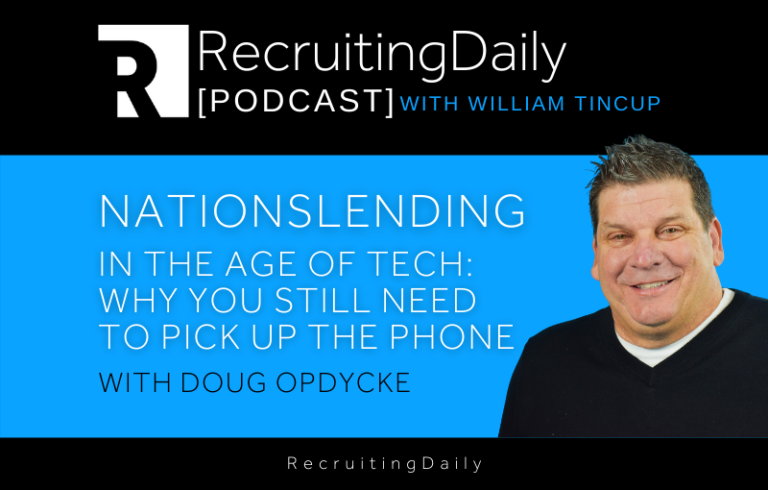 Nations Lending – In The Age Of Technology Why You Still Need To Pick Up The Phone With Douglas Opdycke
On today's podcast, we have Doug Opdycke here from Nations Lending to talk about a topic near and dear to my heart. The topic is on in the age of technology, why we still need to pick up the phone. I've been wanting to talk about this for a long time and I'm glad Douglas and I synced up.
Introductions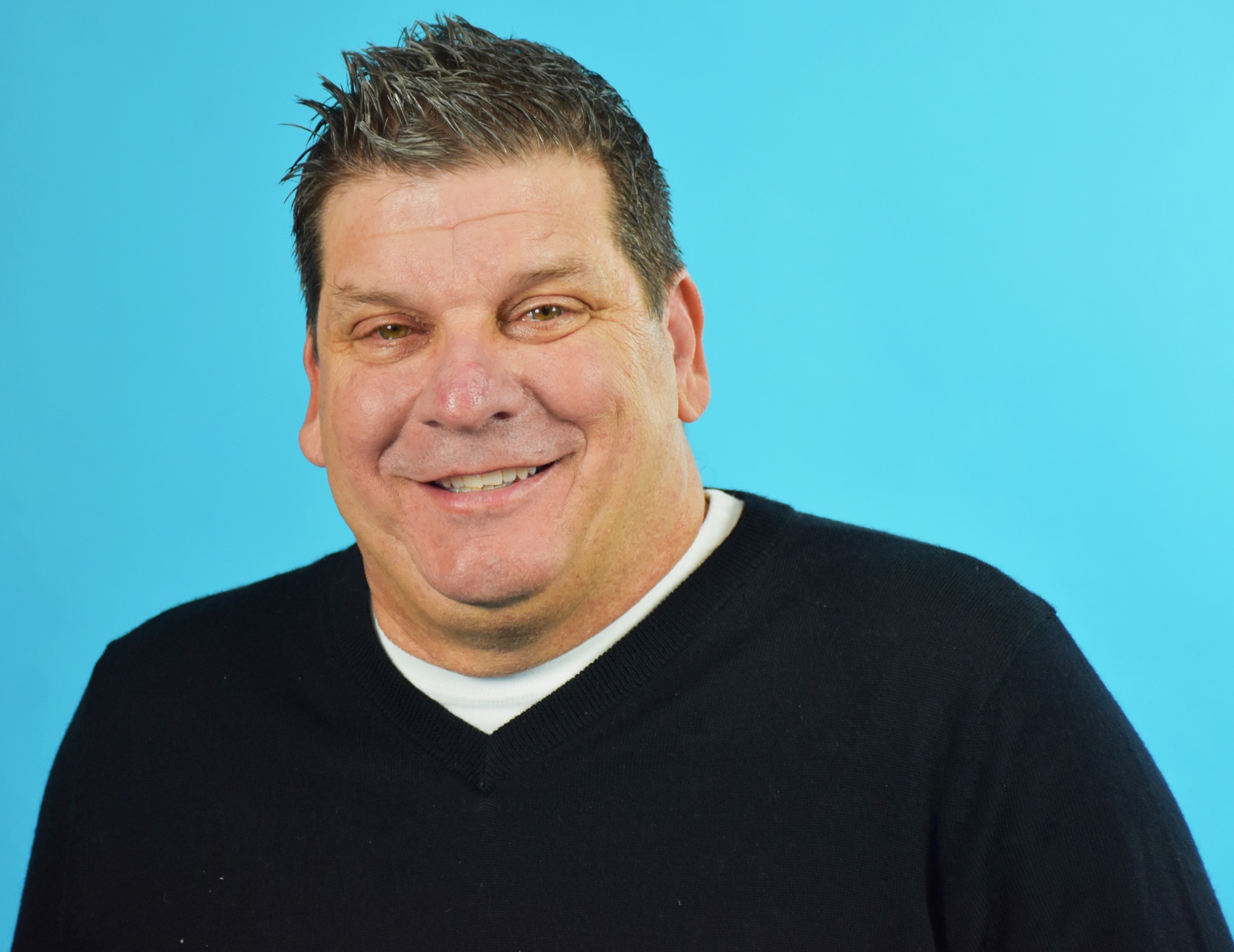 Doug is a VP of Recruiting at Nations Lending. He has more than 20 years of experience building and leading multi-generational workforces in the tech and financial services sectors.
So, why does Doug think it's important to pick up the phone rather than rely on messaging or other technology? Tune in for the conversation.
Listening time: 36 minutes
Enjoy the podcast?
Thanks for tuning in to this episode of RecruitingLive with William Tincup. Of course, comments are always welcome. Be sure to subscribe through your favorite platform.
---
Authors
---