---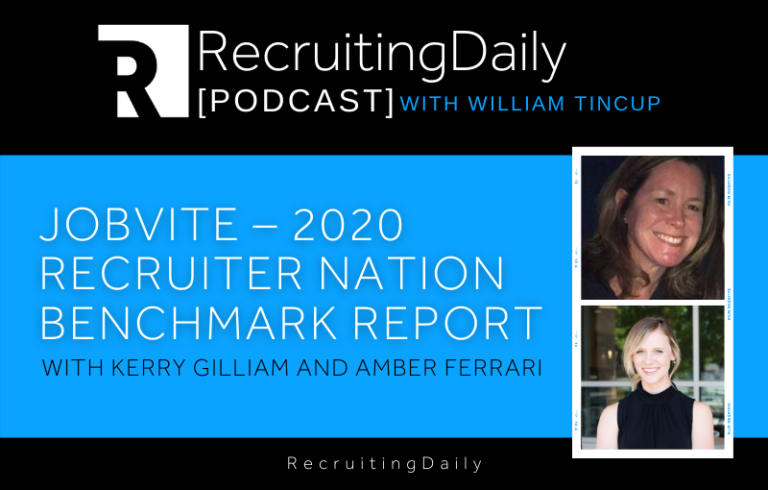 Jobvite – 2020 Recruiter Nation Benchmark Report with Kerry Gilliam and Amber Ferrari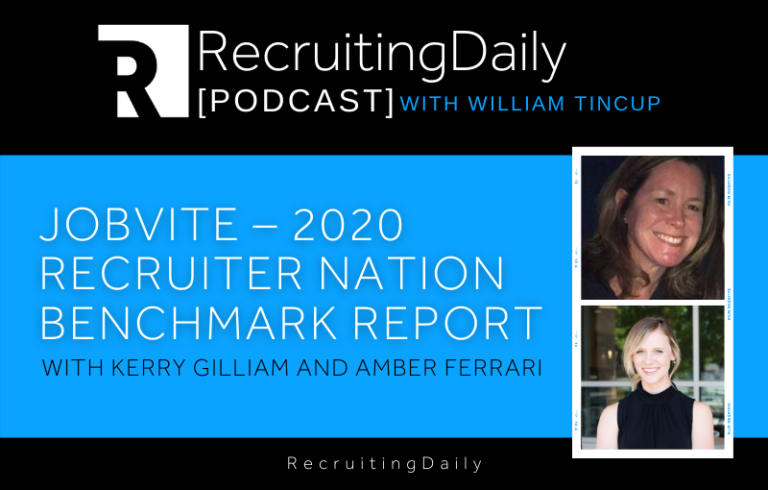 Jobvite – 2020 Recruiter Nation Benchmark Report with Kerry Gilliam and Amber Ferrari
Today's RecruitingDaily podcast is going to be a fun one because we're going to be talking about a study called the Recruiter Nation Benchmark Report. Jobvite does this report every year, I look forward to it every year. We have Kerry Gilliam and Amber Ferrari here from Jobvite on the show to break things down for us.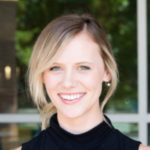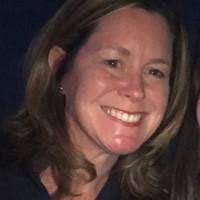 Kerry Gilliam is the VP of Marketing Strategy and Amber Ferrari is Marketing Communications Manager. Jobvite is an end to end talent acquisition suite that offers a full range of TA solutions and services, from recruitment marketing to applicant tracking, as well as all things TA operations.
Their Recruiter Nation Benchmark Report for 2020 surveyed 800 recruiters on hiring trends and priorities. Of course, the year had a lot of changes for recruitment, some that may surprise you. (And some that won't)
Press play for the conversation!
Listening time: 30 minutes
Enjoy the podcast?
Thanks for tuning in to this episode of RecruitingLive with William Tincup. Of course, comments are always welcome. Be sure to subscribe through your favorite platform.
---
Authors
---