---
The interview process is going virtual, especially in light of COVID-19
Interviews are not what they once were. With social media and digital portfolios, and phone calls to screen applicants, the tedious multi-visit interview process is already evolving.
It's now easier than ever to source and interview a candidate, without ever seeing anyone in-person. Prior to the coronavirus (COVID-19) outbreak and pandemic, many companies took advantage of technology that simplified interviewing and everyday business. Apps like Skype, Zoom and file-sharing platforms, as workers increasingly began to work from home on a more regular basis.
But now, COVID-19 is putting those interview systems to the test.
Companies are implementing work from home policies to help fight the spread of the virus and keep employees safe. Investing in technology will be essential to maintaining productivity and bringing on new talent.
Interviewing will change significantly as social distancing becomes the norm
For the time being, in-person interviews will transition to video interviews. Hiring teams will need to adapt. Prioritize video interviews and initiate remote onboarding and training policies that make it easy for both the HR team and the candidate.
Focus on candidate comfort and increase your team's emotional intelligence
Interviews are already nerve-wracking. Throw in the uncertainty of a global pandemic, and we can guarantee everyone will be on edge. It is vital for companies and hiring managers to work on making candidates feel just as comfortable and important as they do during a more traditional process. The job is still necessary, and the interview process should still be handled seriously.
Advise candidates to be dressed as appropriate for an in-person interview and to not read from a script. Managers or teams conducting interviews should bring informed and educated questions to ask the candidate. And, pay attention not only to what a candidate is saying but their body language, vocal inflection, and non-verbal cues. Stay observant to minimize any confusion or negative hiring outcomes.
Make the process personal
Tap into a talent network or candidate pool you might already have, while promoting, maximizing or implementing an employee referral program. The comfort level on both sides of this equation will generally be higher, easing the transition of recruiting from a distance. These applicants might be more comfortable with technology. This is especially true if they found (or applied for) the position on social media or they have communicated with your team via video tools in the past.
Additionally, these candidates are more likely to be past employees, friends or family of current employees, and workers who might not have been the perfect fit for a previous role but have the skills you now need. Empower your employees to share job openings with their networks to become active members of your recruiting process.
The world of work is changing. Particularly, as COVID-19 continues to spread, and workplaces need to find ways to continue business–including hiring efforts.
Implement smart, modern changes to your team's interview protocol to ensure the recruitment process still nets the best talent for your team.
---
Authors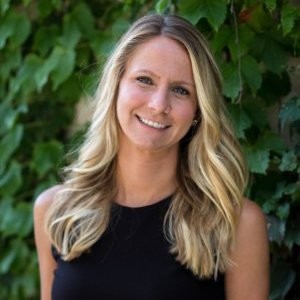 Brandi Frattini
Brandi is the Talent Acquisition Manager at CareerBuilder
---