Get Insider-only access to view this resource content!
In this session, Brian Fink lays the foundation for sourcing and recruiting professionals who want to transform their talent acquisition capabilities and hiring efforts. Whether you're a boolean beginner or not, learn to effectively and efficiently use core Boolean search techniques to find and attract top talent on the web!
Together, we will:
Use Boolean operators, modifiers, search characters, and search commands to create candidate searches.
Explore alternative search engines to find comprehensive and different results.
Identify sources to build keywords to enhance search results.
Find documents across the Web.
Dive deep into multiple social networks to find and understand who your candidates are!
Presented By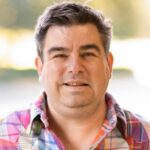 Brian Fink
In 280 characters or less, Brian Fink is a Senior Technical Sourcer at Twitter. Obsessed with all things sourcing and recruiting, Fink focuses on attracting open-source technologists who want to build the future!
Follow
Follow
---
---

RecruitingDaily is the #1 online media resource for today's recruiting world, offering a signature mix of content, news, webinars, podcasts, videos, eBooks, educational resources and events that develop professional best practices. RecruitingDaily and its network of sites reach a global audience ranging from entry-level sourcers to strategy-level corporate executives in the human resources, talent acquisition, recruitment marketing, compliance and diversity and inclusion professions worldwide.
---