---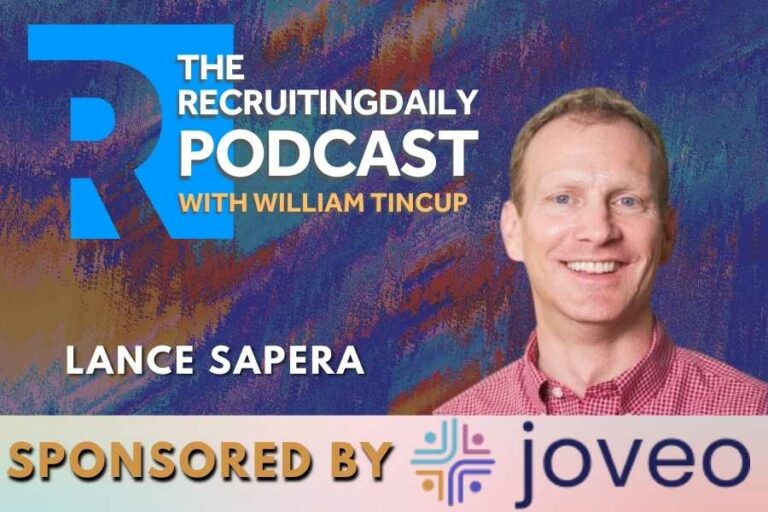 The Perfect Candidate for the Wrong Role with Lance Sapera of Talend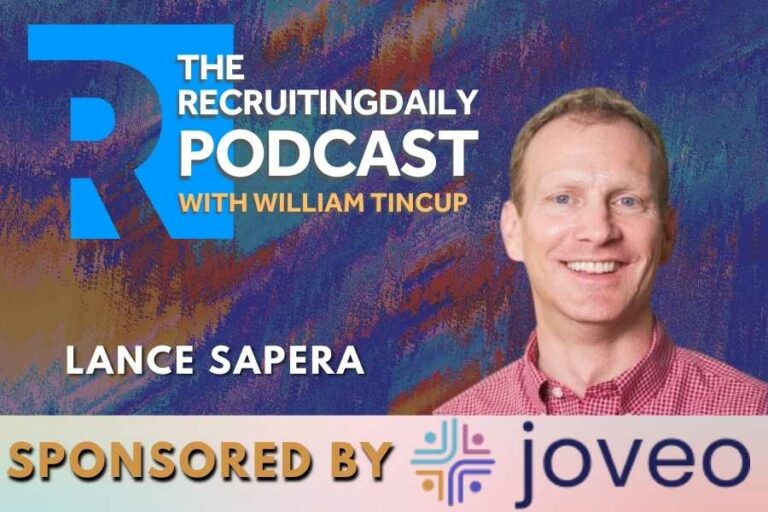 The gag is simple: One magic wand, one magic wish. What would you do to change the Talent Acquisition landscape to make it better? We were at HR Tech 2022 asking industry leaders about their opinions on this crazy industry and how to improve it.
Guest Lance Sapera VP of Talent Acquisition at Talend talks with William Tincup about easier identification and follow-up of previously scouted talent. There's a lot of effort that goes into building rapport with individuals, but often times these gold star hires don't line up well with your particular job req.  Keeping in touch with these individuals is vital, so that down the line you can make both their future and yours better.
This #HRTechConf 2022 series was hosted and brought to you by our friends and partners at Joveo!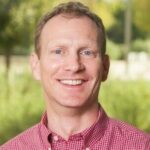 Lance Sapera
Mission first. People always. Agile Leader, Team Builder, and Mentor. I am purpose driven and passionate about working with great people; together we will make a difference. An innovator and developer of high performance teams and people in technology, cyber security, fitness and the military, I know how to engage and hire talent that drives enduring growth and productivity. Collectively, leaders and peers agree, I have a strong reputation for collaborative problem solving and completing tough challenges.
Follow
Follow
Announcer (00:01):
You're listening to the RecruitingDaily podcast. We're recording from HR Tech in Vegas, thanks to our friends and partners at Joveo. We're talking to some of the best minds in HR and business and digging into the most pressing issues in the workplace, so you don't have to. Here's your host William Tincup.
William Tincup (00:19):
Ladies and gentlemen, this is William Tincup, and we are broadcasting from Joveo's booth at HR Tech. And I've got Lance here with me.
(00:27)
Lance, would you do us a favor and introduce yourself?
Lance Sapera (00:30):
Sure. Thank you for having me, William.
William Tincup (00:32):
Surely.
Lance Sapera (00:32):
I'm Lance Sapera. I lead the recruiting team at Talend. We're a data integration company.
William Tincup (00:40):
And a successful one at that.
Lance Sapera (00:44):
Yes.
William Tincup (00:45):
Yeah.
Lance Sapera (00:48):
We're trying to make using data easy, and it ties so nicely to so many conversations around recruiting, so it's exciting to be here.
William Tincup (00:56):
Oh, yeah. Well, let's do this. I'm going to hand you a magic wand, and if you could change anything about talent sourcing or the sourcing of talent, what would you change?
Lance Sapera (01:12):
Let's see. What a good question. My brain's going to 1000 things, but the one that pops up for me is finding a way to make it easy to reidentify really talented people you've previously engaged with. I think if there was a great way to help a recruiter because not every recruiter is great at following up with people, yet they built that trust and that relationship, but it takes a lot of effort to keep that going when they're carrying a heavy rec load. So an easy way to pull back the great people you've had previous conversations with.
William Tincup (02:01):
I'm assuming you're thinking about even for other roles?
Lance Sapera (02:04):
Absolutely.
William Tincup (02:05):
Right.
Lance Sapera (02:05):
Absolutely.
William Tincup (02:07):
I hate the phrase silver medalist, but okay. So someone that didn't get that particular job but that's in your database, and you loved them. You loved everything about them, just not for that job. How do you pull that person back? So what can remind you that you have that talent there already, already interviewed, already vetted, everything? I love that.
Lance Sapera (02:28):
You just hit on a great point. It's not just the silver medalist. There are so many terrific people who could make a difference at your company that we meet that after the first round or the second round, they stay at their company or they accept another offer because they're further along. And so, getting those people too.
William Tincup (02:51):
100%. What I like about it, again, you know data so much better than the average bear, right? But then having the data then come back and feed those recruiters and sourcers that basically says, you just opened up this rec. You already have this talent that's already been vetted. You've already done all the work, and now reminding them of all the work that they have. That is fantastic. Great answer. Thank you so much.
Lance Sapera (03:19):
It's been great sitting here with you.
William Tincup (03:21):
I appreciate you, brother.
Speaker 4 (03:23):
You've been listening to the RecruitingDaily podcast live at HR Tech, graciously sponsored by Joveo. For all other HR, recruiting, and sourcing news, check out recruitingdaily.com.
---
Authors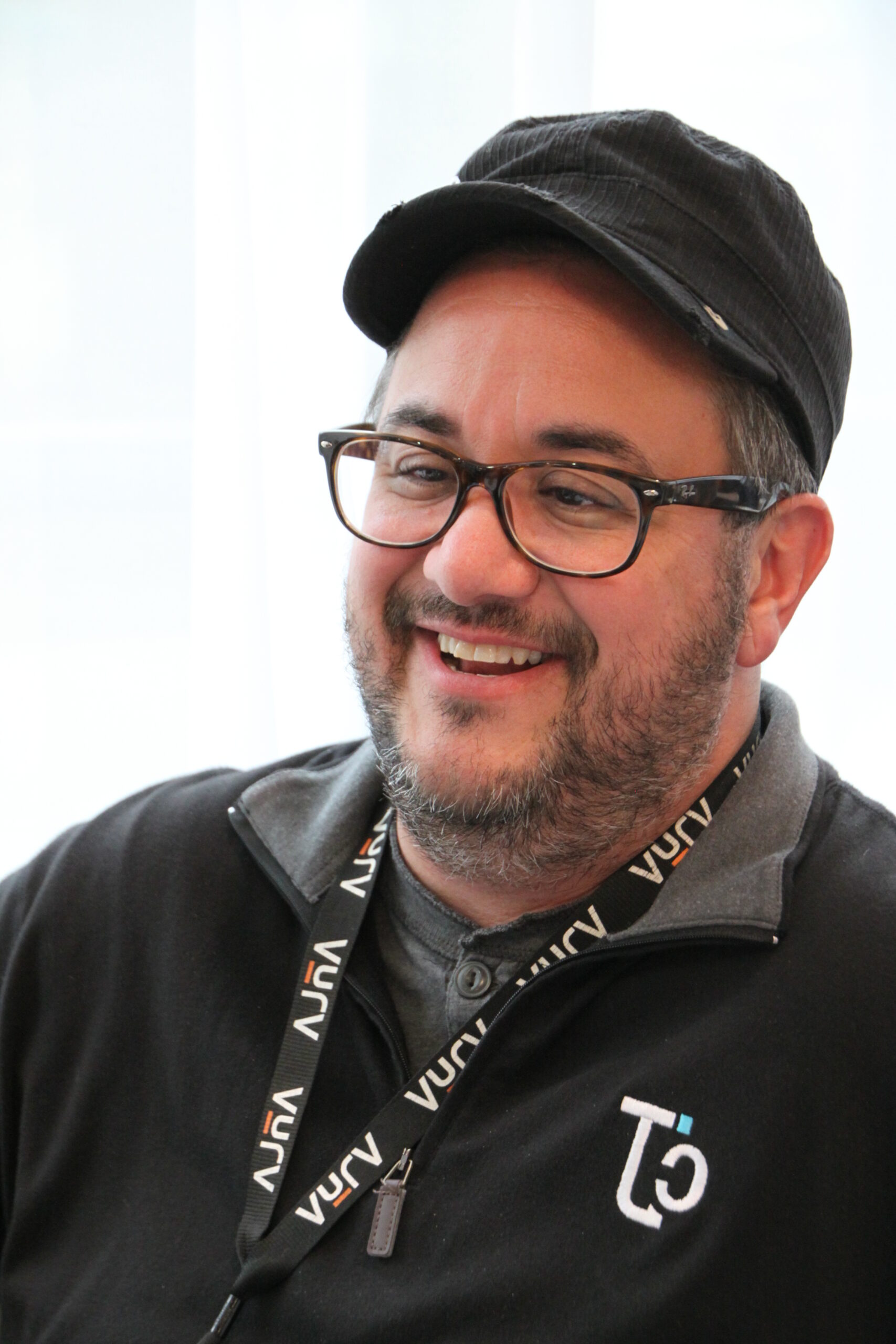 William Tincup
William is the President & Editor-at-Large of RecruitingDaily. At the intersection of HR and technology, he's a writer, speaker, advisor, consultant, investor, storyteller & teacher. He's been writing about HR and Recruiting related issues for longer than he cares to disclose. William serves on the Board of Advisors / Board of Directors for 20+ HR technology startups. William is a graduate of the University of Alabama at Birmingham with a BA in Art History. He also earned an MA in American Indian Studies from the University of Arizona and an MBA from Case Western Reserve University.
---