---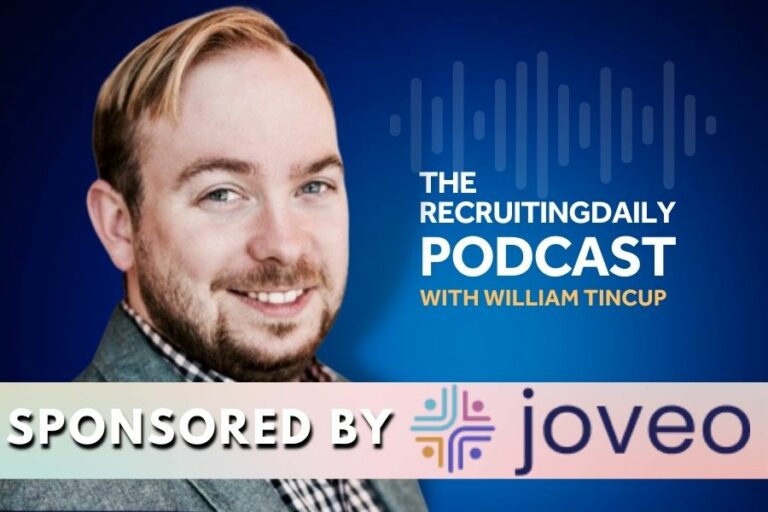 Supporting Recruiters and Sourcers With Brian Forrester of Lumina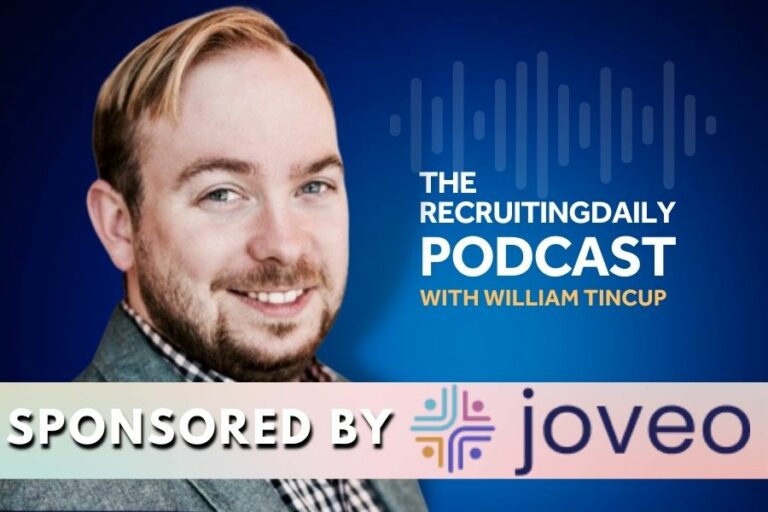 The gag is simple: One magic wand, one magic wish. What would you do to change the Talent Acquisition landscape to make it better? We were at HR Tech 2022 asking industry leaders about their opinions on this crazy industry and how to improve it.
Lumina's Founder and CEO Brian Forrester talks with William Tincup about empathy. Talent sourcers and recruiters have it pretty rough, and empowering them to be successful in a digital world is very important to their success. Technology has shifted so dramatically in recent years, and with this change we can't forget to support these headhunters.

This #HRTechConf 2022 series was hosted and brought to you by our friends and partners at Joveo!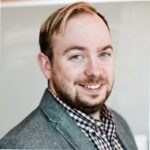 Brian Forrester
Follow
Announcer (00:01):
You're listening to the RecruitingDaily Podcast. We are recording from HR Tech in Vegas. Thanks to our friends and partners at Joveo. We are talking to some of the best minds in HR and business, and digging into the most pressing issues in the workplace. So you don't have to. Here's your host, William Tincup.
William Tincup (00:20):
Ladies and gentlemen this is William Tincup. And we are broadcasting live from Joveo's booth at HR Tech. I've got Brian on from Lumina, and we're going to be tackling a bunch of stuff. But Brian before we get too far into it, would you do us a favor and introduce yourself and Lumina?
Brian Forrester (00:36):
Absolutely. Brian Forrester, I'm the founder and CEO at Lumina. We're a startup. We're about three years old, and we convert text-only job postings into video job postings, and we do it using technology. So we're not a marketing firm, we're not a videography company. We use automation and technology to convert text only job postings into videos.
William Tincup (00:56):
Well you know how much I love this, but for the audience's sake, I absolutely love this. It's lumina.co?
Brian Forrester (01:03):
Dot co, yep.
William Tincup (01:04):
Yeah. Everyone go there, you'll see it. You'll fall in love with it.
Brian Forrester (01:07):
You can play with the product as well. So there's no gate. You can go to our site. Tinker with it. Play with it. Tell us what you think.
William Tincup (01:13):
So what we're really saying is, there's no reason not to do it.
Brian Forrester (01:15):
No reason not to.
William Tincup (01:16):
There we go. So I'm going to hand you a magic wand, and if you could change anything about Talent Sourcing or the sourcing of talent, what would you change?
Brian Forrester (01:28):
I think it comes down to having empathy for recruiters and sourcers. They have a very difficult job. It's not a job I would want to do. It's not a job I know. I don't think I could do it well. So when I think about them and I think about the world that they're living in, everything is digital. I would like to see them more empowered to be successful in the digital world. Whether that means video or other things. I just think there's an uphill battle that's happening, and we need to continue to empower sourcers and recruiters to be successful.
William Tincup (01:59):
Do you see some of this as generational change? Where we need to meet people, where they need to meet us?
Brian Forrester (02:05):
Yeah. I think some of it's generational, but I think also technology is just shifting so quickly that, you know I'm 34, millennial and things are shifting [inaudible 00:02:16]
William Tincup (02:15):
Are you a geriatric? [inaudible 00:02:17]
Brian Forrester (02:16):
I'm a geriatric. Yeah. I don't know all the TikTok dances.
William Tincup (02:20):
That's so offensive to call still a 34 year old.
Brian Forrester (02:25):
Yeah.
William Tincup (02:26):
Geriatric, not cool.
Brian Forrester (02:27):
Not cool at all.
William Tincup (02:28):
Whoever came up with that…
Brian Forrester (02:29):
Yeah.
William Tincup (02:29):
Fired immediately.
Brian Forrester (02:30):
So I think things are just changing so quickly that we've got to support the people in being successful on every platform and understanding that there are places where their jobs stop and start, right? Recruiters didn't sign up to be influencers, and so you can't ask all of them to do certain things and expect them to enjoy it or be good at it. So I think being really clear about how we support recruiters and sourcers, understanding and having empathy that the job they signed up for 10 years ago or 20 years ago is a completely different job description, than what they're being asked to do today.
William Tincup (03:01):
Love it. Love it. Drops mic, walks off stage, ladies and gentlemen. Thank you so much, Brian.
Brian Forrester (03:05):
All right. Thank you.
Speaker 4 (03:06):
You've been listening to the RecruitingDaily Podcast, live at HR Tech, graciously sponsored by Joveo. For all other HR recruiting and sourcing news. Check out recruitingdaily.com.
---
Authors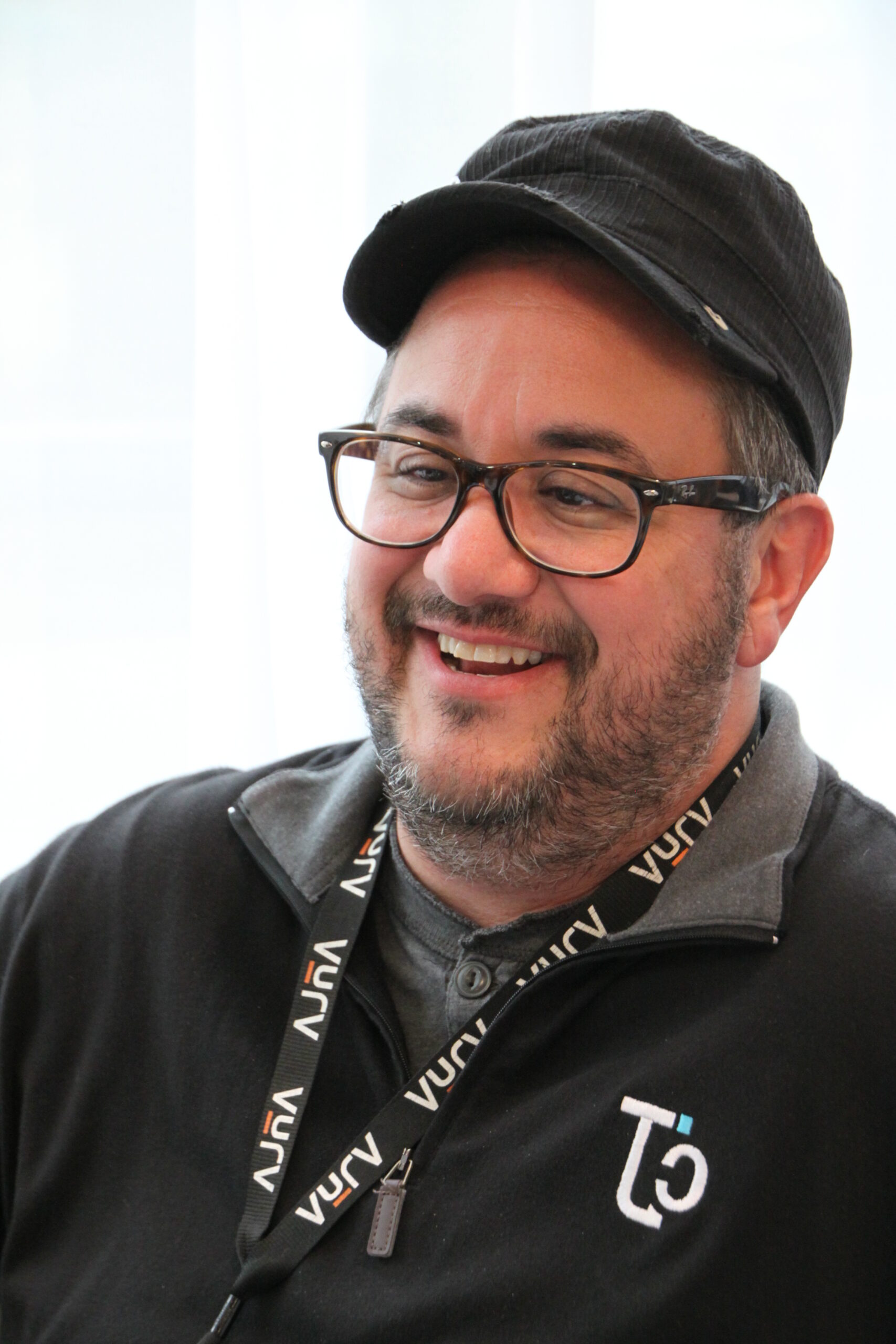 William Tincup
William is the President & Editor-at-Large of RecruitingDaily. At the intersection of HR and technology, he's a writer, speaker, advisor, consultant, investor, storyteller & teacher. He's been writing about HR and Recruiting related issues for longer than he cares to disclose. William serves on the Board of Advisors / Board of Directors for 20+ HR technology startups. William is a graduate of the University of Alabama at Birmingham with a BA in Art History. He also earned an MA in American Indian Studies from the University of Arizona and an MBA from Case Western Reserve University.
---