---
Life is cruel, isn't it?
First they create a job for nerds who don't like to speak to people. It's called sourcer.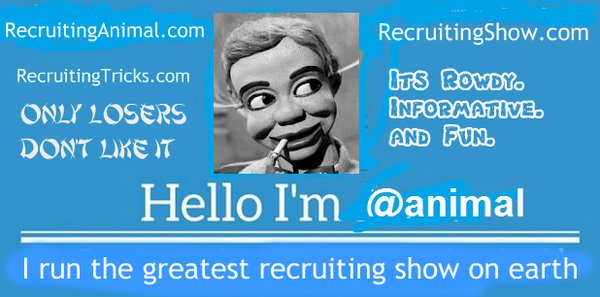 You get to sit in your basement all day searching for names. It's just you and your computer just like nature meant it to be.
Then, all of a sudden, these cheapskates want you to be a recruiter, too. Oh yeah, they still call you a
sourcer but no one can tell the difference between a sourcer and a recruiter. All you know is that
once you had a job you loved and, now, you're a Fuller Brush Man marching from door to door trying sell stuff to strangers.
But, look, you don't have to sit there and wonder if there really is a God because someone
has sent you a messenger and his name is The Recruiting Animal. He's here to tell you how
to build up the backbone to be a cold caller. Yes, he's written an ebook that delivers the wisdom
of the ages in 25 pages. It only costs 99 cents but you don't even have to buy it because
at 1 pm Eastern on June 23, 2017, he will reveal all of the secrets on RecruitingLive with Jackye Clayton.
And, if a half an hour with him doesn't work, you should start looking for a job stacking books
at the public library (for as long as there is one).
See you Friday and don't forget to tweet @RecruitingBlogs #rdaily!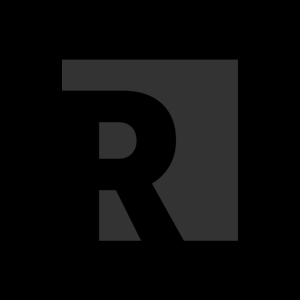 The Recruiting Animal|Jackye Clayton
The Recruiting Animal is the host of the long-lasting but never-so-popular, Recruiting Animal Show. (After 10 years he still has to beg for guests). He runs a Facebook group for recruiters. It has 11,000 members but he doesn't make any money from it. He also has 25,000 Twitter followers but still doesn't get many retweets. His website is RecruitingAnimal.com.|An international trainer, Jackye Clayton has traveled worldwide sharing her unique gifts in sourcing, recruiting and coaching. She offers various dynamic presentations on numerous topics related to Recruiting and Human Resource Tools, leadership development, inclusionary culture, team building and more. Her in-depth experience in working with top Fortune and Inc 500 clients and their employees has allowed her to create customized programs to coach, train and recruit top talent and inspire others to greatness.
Follow
Follow
---
---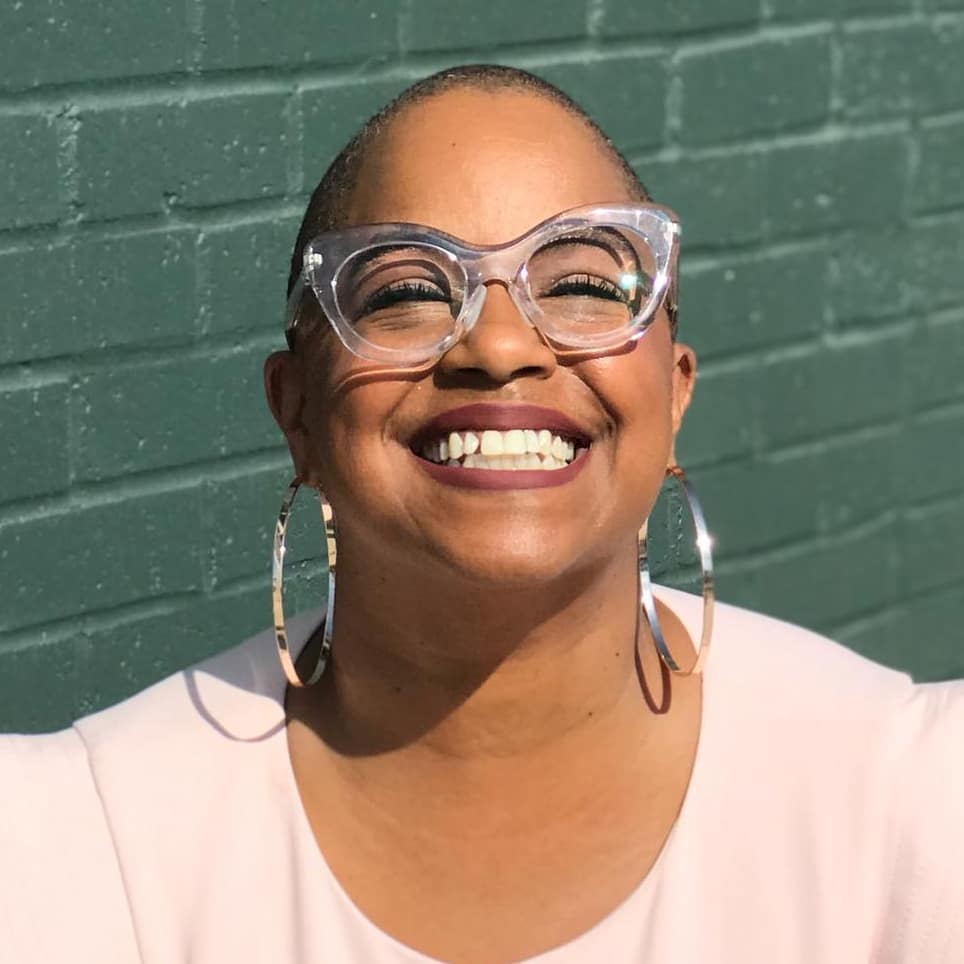 By Jackye Clayton
Jackye Clayton, with acclaimed expertise in diversity and inclusion, recruitment technology and a global network of non-profit, human resource and recruiting professionals, Jackye Clayton is a servant leader, uniquely inspirational speaker, and a revered thought leader. Jackye was named one of the 9 Powerful Women in Business You Should Know by SDHR Consulting, one of the 15 Women in HR Tech to Follow in 2019 by VidCruiter, 2019 Top 100 list of Human Resources Influencers by Human Resource Executive Magazine and one of the Top Recruitment Thought Leaders that you must follow in 2019 by interviewMocha Magazine. Currently, Jackye is the Diversity, Equity, and Inclusion Strategist at SeekOut. You can find her on Twitter @jackyeclayton and LinkedIn https://www.linkedin.com/in/jackyeclayton
---