---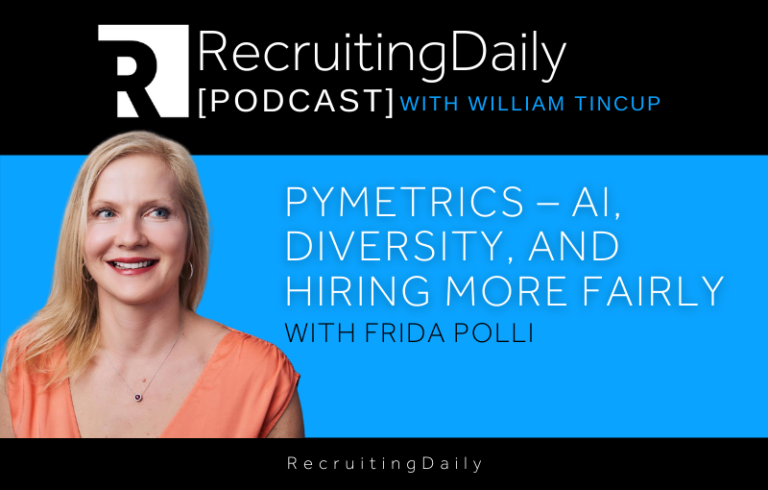 Pymetrics – AI, Diversity and Hiring More Fairly with Frida Polli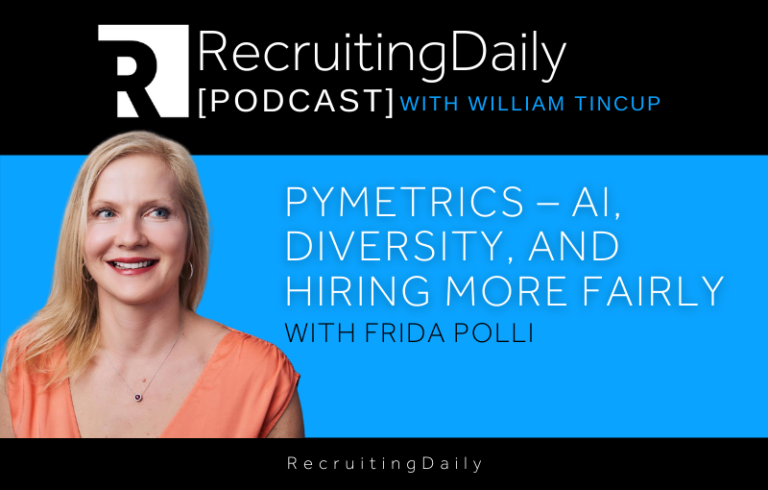 Pymetrics – AI, Diversity and Hiring More Fairly with Frida Polli
Welcome to the RecruitingDaily Podcast. Today I have someone on the show that I've always had a lot of respect for, and we're going to talk about a topic that's right up her alley (and something that's really interesting to me.) We will be talking about AI, Diversity, and hiring more fairly.
Introductions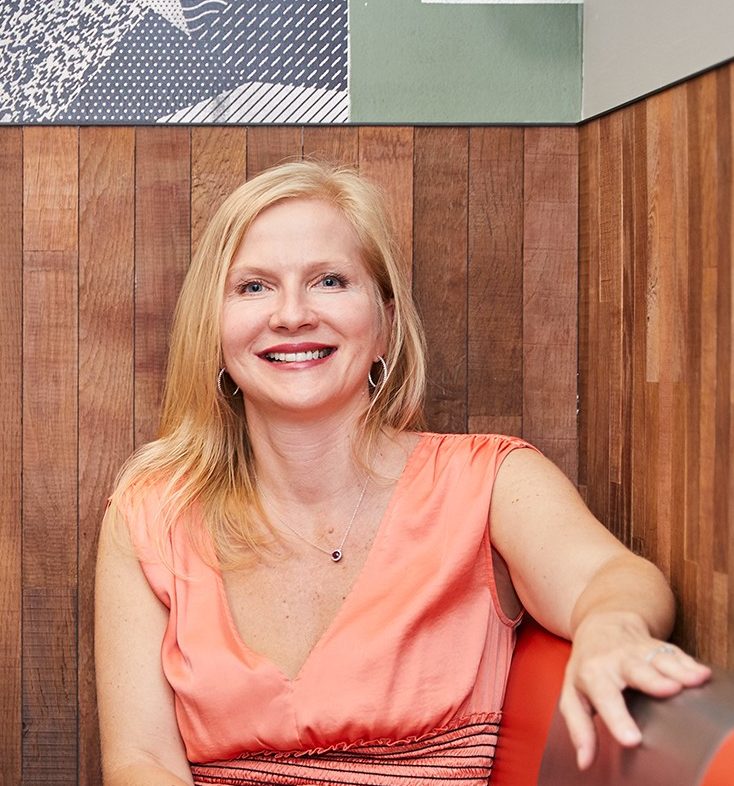 Frida Polli, Ph.D., is the CEO and co-founder of Pymetrics. Prior to that, she was an academic scientist at Harvard and MIT studying cognitive science.
Pymetrics leverages advances in behavioral science, cognitive science, and machine learning to match people to the best jobs with accuracy and also without bias.
Listening time: 27 minutes
Enjoy the podcast?
Thanks for tuning in to this episode of RecruitingLive with William Tincup. Of course, comments are always welcome. Be sure to subscribe through your favorite platform.
---
Authors
---