---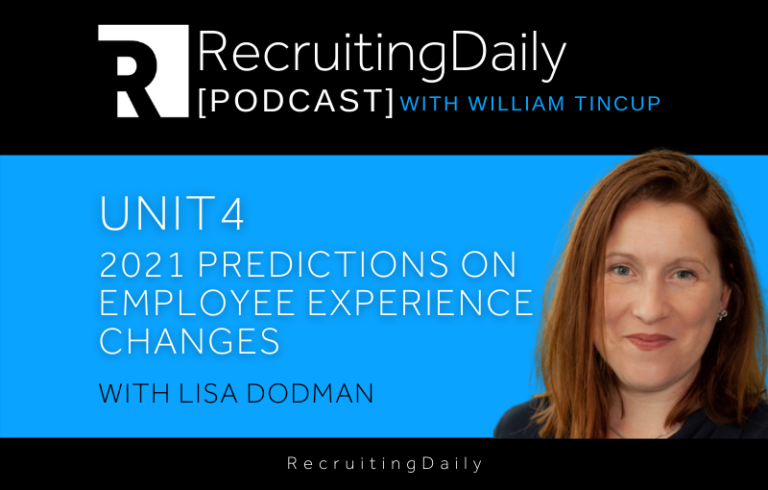 Unit4 – 2021 Predictions on Employee Experience Changes with Lisa Dodman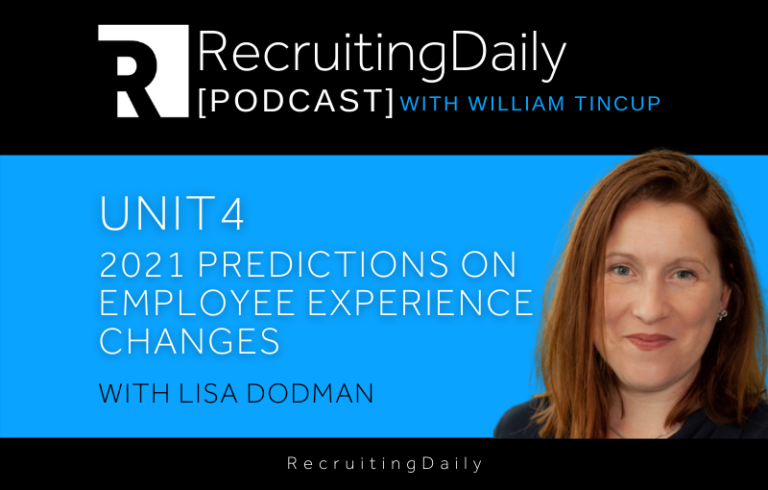 Unit4 – 2021 Predictions on Employee Experience Changes with Lisa Dodman
Today we have Lisa Dodman on the show from Unit4, and we are going to be talking about the 2021 predictions on employee experience changes. Obviously a topic near and dear to all our hearts, especially coming out of what we all went through this past year. So, we'll get Lisa's take on what she's seeing and what she thinks is right around the corner.
Introductions
Lisa Dodman, Chief People Officer of Unit4, has been in the HR arena for 24 years.
Unit4 is an ERP vendor headquartered in the Netherlands that focuses on end-to-end solutions that create an ability to transform the work landscape with a focus on the people experience.
Tune in to learn about what Lisa predicts for 2021 and how the world of work has changed.
Listening time: 24 minutes
Enjoy the podcast?
Thanks for tuning in to this episode of RecruitingLive with William Tincup. Of course, comments are always welcome. Be sure to subscribe through your favorite platform.
---
Authors
---