---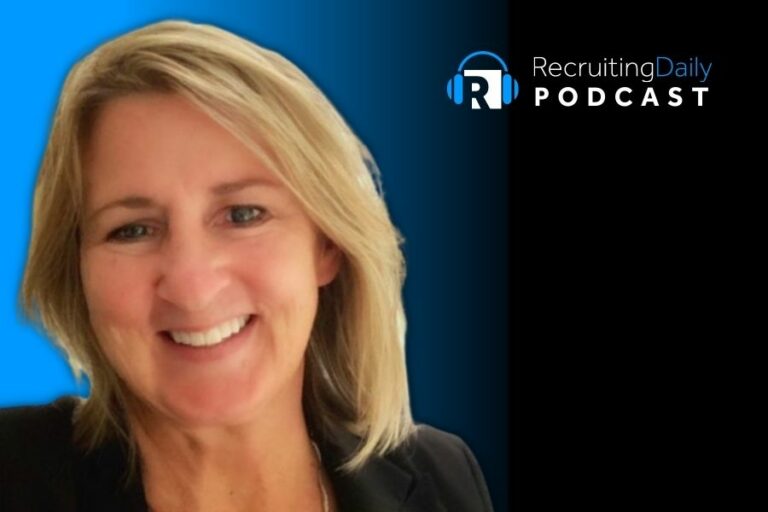 Oracle: Flexible Payroll for Workers Worldwide With Yvette Cameron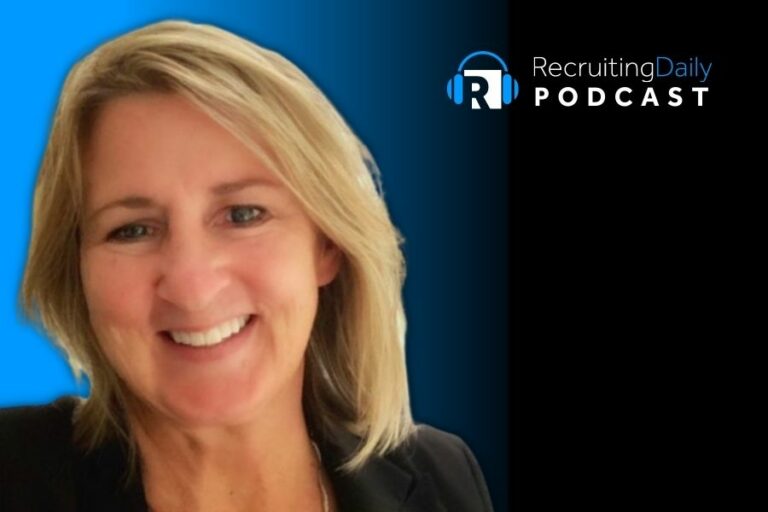 On this episode of The RecruitingDaily Podcast, William speaks with Yvette Cameron about providing flexible payroll for workers worldwide.
Yvette is senior vice president of global HCM product strategy at Oracle and an expert in HR tech. Tune in and let us know your thoughts in the comments.
Show Length: 33 minutes
Enjoy the podcast?
Thanks for tuning in to this episode of The RecruitingDaily Podcast with William Tincup. Of course, comments are always welcome. Be sure to subscribe through your favorite platform.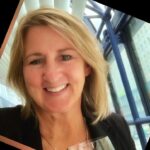 Yvette Cameron
Yvette Cameron is SVP Global HCM Product Strategy at Oracle. She is also Co-Founder and Board Advisory member of Velocity Career Labs, the innovative technology organization behind the Velocity Network Foundation (VNF), an industry consortium delivering the blockchain-powered Internet of Careers.
Follow
Follow
Music:
This is RecruitingDaily's Recruiting Live podcast, where we look at the strategies behind the world's best talent acquisition teams. We talk recruiting, sourcing, and talent acquisition. Each week, we take one overcomplicated topic and break it down so that your three-year-old can understand it. Make sense? Are you ready to take your game to the next level? You're at the right spot. You're now entering the mind of a hustler. Here's your host, William Tincup.
William:
Ladies and gentlemen, this is William Tincup and you're listening to the RecruitingDaily podcast. Today. We have Yvette on from Oracle, we're going to be talking about flexible payroll for workers worldwide. I love, absolutely I love this topic. I love Yvette and Oracle and the things that she's done in her career. So this is going to be fun. Why don't we just get right into it. Yvette, would you do us a favor, the audio a favor and introduce both yourself and Oracle for those that have lived under a rock for…?
Yvette:
You bet. First off, thanks for having me on. It's always great to talk with you. So I am Yvette Cameron. I head up the product strategy organization here at Oracle. And for those of you who may not know us, Oracle is a global enterprise software and technology provider specifically in HCM. We are the leading provider of HCM technology with a fully unified suite, spanning all processes and support across HCM. Thousands of customers globally, many large multinational deployments across HCM and payroll, and growing and innovating every single day.
William:
I love that. So global payroll, it used to be there was probably 10, Oracle being one of them, but there's like 10 providers and everyone did it a little bit differently. It was hard for folks, especially the practitioners that were trying to figure global payroll out, I've got employees in 120 different countries and et cetera. I know you've done a lot of work. You've studied it. And you've also so done a lot of work in global payroll. Could you give some folks just some… Before we get into the flexible part, could you just give them some insight into how payroll… Again, 600,000 employees, whatever number of countries it is, multilingual, multicultural. How does global payroll actually happen?
Yvette:
So is it wrong to say by magic? No, that would be wrong.
William:
It's voodoo, a pixie dust ,and magic. Yeah.
Yvette:
I know global payroll is obviously the foundation for your workforce. You've got to pay your workforce. And it can be incredibly complex. And across the many vendors that you've mentioned, there's basically a standard approach. Vendors will offer a series of native payrolls. And these are the payroll support for paying against time, and managing absences, and managing all the complex local rules, paying in local currency, providing the right language support, et cetera, and staying up to date with those roles. Payroll providers, including Oracle, will provide payroll for different countries, but there are hundreds of countries across the globe. No single vendor has a native payroll offering for every single country and territory that manages all the local and global requirements. Many of us, most of us tend to also offer some sort of an interface capability.
Yvette:
The ability to capture all of the core information that you need of your workforce and the ability to either send that information over to a third party, local provider, to do the actual calculations and pay, or to even potentially bring that information back into your payroll and your HR system. But usually the solution is either natively delivered, fully supporting local taxes, or it's an interface approach where it's a partnership between those local providers and the payroll or the HCM provider.
Yvette:
Now we're going to talk, I will introduce a little bit later in our conversation some other approaches that we've taken here at Oracle, but fundamentally that's a challenge that most organizations have. And it's really challenging when organizations have those 6,000 or 600,000 employees across the globe, but maybe you've got a hundred employees in a particular territory, or 50 where it's not feasible necessarily to have a whole payroll dedicated to supporting that region. And that's again, where I think partnerships are a good play. Or alternative creative approaches, which I think we're going to be talking about here in a moment.
William:
It's interesting, and since I noticed this on twofold with energy companies that did a lot of work in Houston and a lot of oil companies, if we will. They would have one employee in Nigeria, two employees in Argentina. It wasn't even there was mass… It was like onesie twosies in these different areas. And it's like, how do you get one person paid in Nigeria, oh my God.
William:
And the other thing for folks that are listening, I did… And Yvette can actually go much deeper into this, but at one point I studied payroll libraries. And in just the U.S., just domestic. And it was mind-boggling. Because when Yvette's talking about the complexity of just country and territory and localization and all this other stuff, I was just looking in the four walls of the U.S. And looking at, well, obviously federal and state, but also municipal. Like Seattle, they might have a wage that's different than the rest of Washington. Just keeping up to date with all of those changes just in the U.S., mind boggling. Oh, by the way, now add another six and a half billion people to that. I can't even imagine.
Yvette:
Exactly. And we have here in the United States, the dubious honor of being probably the most, or one of the top two or three most complex pay systems in the world. And it's just for that reason. The municipalities and the frequency with which those things change, it requires massive teams just to stay on top of all the legislation. And required [crosstalk 00:07:17].
William:
Oh yeah, no, seriously. The City of Arlington, I live in Texas. City of Arlington can change their minimum wage at a meeting and all of a sudden, boom, now that just happened. It's like, okay, now we got to keep up with it. Well, by the way, we got to keep all of our customers up to date with it, blah, blah, blah, blah, blah. So none of that is easy. Thanks for the primer on global payroll.
William:
Let's talk a little bit about some of the new, the innovative things that y'all take into market lately as it relates to the more flexible approaches.
Yvette:
Yep. So we have just announced the availability of a brand new solution called Payroll Core. And the intent Payroll Core is to help organizations. And we're starting with intergovernmental and non-governmental organizations. We're helping them navigate the complexities of managing a workforce deployed across the globe so that they can efficiently pay those employees anywhere that they're stationed with flexible payroll, very simplified processes for the organization, and really meeting the needs of individuals where they work, where they are. Really empowering the workforce. So Payroll Core is all about recognizing the unique needs of the workforce, of these IGOs and NGOs, and ensuring that those organizations are able to pay them efficiently and in the way that they need to be. Super excited about that flexibility.
William:
Yeah. Why'd you start with IGOs and NGOs? Because for those that are not familiar, obviously, sometimes people think of nonprofits in a similar sense here in the U.S., but these organizations, obviously NGOs and IGOs in both cases that can work across country lines or within a country, et cetera. And why did you start with that category? Or what was the Genesis for the thought of starting there as opposed to manufacturing or pick another industry or category?
Yvette:
Yeah. Well, so first off, just to add to your definition. So what is an IGO? What is an NGO? And IGOs are intergovernmental organizations. They're those sovereign states and countries who come together to work on issues of mutual interest. Just for example, United Nations, over 190 member nations, international monetary fund, NATO, World Trade Organization. There's hundreds of IGOs. And NGOs, of course, nonprofit, typically voluntary groups, but some great examples like Amnesty International, Human Rights Watch [Shocksfam 00:10:12] and others. So these are organizations who are set about generally to work on issues of global good, oftentimes focused on the health and wellbeing of individuals and safety and fairness. And honestly, Oracle itself has a long, long history of corporate social responsibility. We focused on education and philanthropy. We've been focused for many years on healthcare initiatives. And most recently I think it was manifested in our support of early tracking of vaccines and making correlations using our database and support. Even before COVID we were involved in vaccination deployment, et cetera, in Africa and other countries.
Yvette:
Our passion for supporting the lifesaving work these IGOs and NGOs are doing is just a natural extension of this corporate social responsibility we have. So there's that focus on doing good in the world. And then as we think about these are individuals engaged in these organizations. And we've heard in our conversations about some of the challenges of how they're paid, what their unique needs are. And we realized we can bring forward a flexible, comprehensive solution that doesn't just pay employees. But of course, with our core HCM capabilities gives them the experiences and the support that they need so that they can focus on that social good, doing that life saving work, and not have to think about are we going to have money in our local currency? How do I send money back to my family? And so forth. So that was a driver. We saw the great work being done. We saw a need to simplify and improve the processes. And we've met it with Payroll Core.
William:
I love that on a couple levels because payroll's one of those things you can't get wrong as an HR leader. Not that you would want to get anything wrong, of course, but you can fail in recruiting, fail in out placement. You can fail in succession planning and fail other places. You can can't fail at paying people. That's the unwritten rule. You just can't, your people have to get paid. Check. Done. The other part I love about it is you're freeing them up because of the efficiency. The inefficiency of having to deal with, on a day to day basis, of getting people paid. And now you've worked to streamline that and automate some of that, just make it easier for them. Eases the anxiety of getting people paid, but also gives them some of their time back so that they can recommit and use those hours to do forward the initiative, whatever they're doing. So I love that.
Yvette:
Exactly. Let me give you a real practical example. So we were talking with an NGO and they have the challenge where they've got these international field officers. There might be somebody who comes from France, but has been deployed to say the Sudan. And in the Sudan, perhaps they've got family back home, they've got their child in college, perhaps in France, but they're working now in the Sudan and they don't have access to ATMs so that they can easily retrieve their funds in the local currency. So now here I am, I've been willing to uproot myself and separate from my family, or maybe even move parts of my family to be in this local deployment. And yet I've got needs in multiple countries for getting paid. And I struggle to get to my local funds.
Yvette:
So without these accessible machines, these ATMs, the company is saying, "Well, how do we get your funds to you?" So they need to pay the individual in local currency. So if they're in the Sudan and in Sudanese pounds, and to make sure they've got all their work-related expenses, whatever, covered and have money to engage with. But they also need to split that currency and enable a deposit into France, maybe for other expenses, or son's college expenses, whatever they may be. It feels really simple, the ability to split and pay in multiple currencies and have that paycheck split. But most traditional payroll solutions lack that flexibility to split pay into multiple currencies for an individual worker. It's uniquely consistent with the workforce of these IGOs and NGOs who are in these international deployments to face this challenge.
Yvette:
So that's just one simple example. With our new solution, that flexibility lets you split that pay into those multiple currencies distributed in different manners. And then suddenly the employee, the worker, is meeting their needs, meeting the needs of their family. They're not disrupted and having to try to figure out how to manage all that. We make that easy for both the employer and the employee. And again, it's not unique to them, but it's a very common, I should have said commonly, to these IGO and NGO employees, not uniquely,
William:
What's interesting is the NGOs, there's there's movement too. So you might be doing work in the Sudan like you said, and all of a sudden, three months later, you're doing work across the world. You're in Australia doing work because again, it's just that type of work. There needs, not only need to be flexible, which y'all are covering, which is wonderful. But it's also, there's another layer of flexibility that their life might change. And often does change more rapidly than maybe someone that works in corporate. So I love that. Take us more into Payroll Core itself. What are some of the other features and benefits that you see right now?
Yvette:
Well, I want to be clear on this that we talk about the complexity of pay and all the taxations, and one of the reasons that we have targeted IGOs and NGOs with this offering, and I'll get into the details a little bit more in just a moment, but is that while they've got a very complex workforce, just to your point, they're moving from potentially country to country very frequently. Here is an organization who needs to pay their mobile workforce in 150, 170, 200 territories and countries. These IGOs are not typically subject to all the same local payrolls that a traditional employer is. So they are special entities, oftentimes that they don't have to focus on particular local taxes, and minimum wages and various things. But there are international pay practices that they have to adhere to.
Yvette:
So the multicurrency, and how you manage people in their particular post, and so forth. So I want to ensure that it's clear. This is not a solution that is targeted to any multinational organization that has employees across the globe. There are unique requirements and legislative needs around pay and taxation that these organizations adhere to, and this is why we're starting with this particular type of organization. And we have found that there are other countries that have perhaps… Maybe they're tax exempt countries like Luxemburg, or they have less complexity and frequency of change in their regulation. And we believe that this payroll will be applicable to those other countries as well. And I'm thinking offhand countries like Philippines, Egypt, Singapore, and others that we're evaluating.
Yvette:
But all the core capabilities of payroll are there, to come back to your answer, William. The ability to bring in information on time and manage absences and calculate gross to net. All of those core capabilities are there, but we feel, and we've now demonstrated, we've got an opportunity now to manage a different type of organization and to manage payroll for organizations that work in certain types of countries that have a unique combination of requirements and legislative opportunities that let us come in and offer this core payroll offering.
William:
It's nice because you're going to be learning a lot, obviously, as you do this. I think that that learning will also, it'll trickle over into the corporate work that y'all do. So some of those learns that you have and the needs and how these IGOs and NGOs need different things from you. It's going to be very adaptive and very obviously very flexible to figure out their needs. You know what, the corporate world, because of COVID and probably some other things added in, there's a flexibility that's forced on us, but there's a flexibility there that's going to be actually interesting to see how y'all consume the learning on one side and then reapply it, or rethink it, for your corporate clients.
Yvette:
For sure. And again, we're already engaged with organizations that are ready to deploy this solution. And as we said, it's not just payroll, it's the benefits of offering this all on that unified HCM so that as people are hired, making sure that pay is very quickly, their ability to interact with information and connect with others wherever they're deployed in their mission for the organization, through our solutions to leverage the technology, digital assistant and other capabilities for ease of access to information, and really overall manage the experiences of these people, the experiences that again are so, I think, different for those involved in these mission-based organizations compared to maybe some traditional type employer situations. We're really excited to bring these various benefits forward. But we will learn as we uncover maybe more frequent move than we had anticipated or unique connection challenges in different deployments. We look forward to partnering with our customers and learning and enhancing as we learn.
William:
We all do a great job of that with your regular stable of HCM customers. So I don't see this be being that much different. You're going to learn from them and then adapt. And obviously, they're going to teach you a bunch of things that maybe you hadn't thought of. And it's like, okay, well, if one IGO or one NGO needs that potentiality of other NGOs or IGOs needing that, okay, that's fine. And some of that might bleed over to corporate. I see it as just a great way of reducing headaches for the folks that deal with administrative, especially HR, administrative work and payroll and benefits and all of HR, just a huge way of just getting some of the pain out of their life that they have to deal with, which of course it is painful, but it doesn't need to be painful.
William:
So I did have a question about the unbanked, or in certain situations, like sort of value cards. Have y'all seen in certain situations where maybe an NGO, maybe they're in a part of Western Australia where there's no banks, there's no way to access things. How do you solve for that?
Yvette:
Yeah. So there are many ways to solve for it. And certainly we could support the delivery of pay through a partnership, with pay card. To my knowledge, we don't currently do that today, but it's certainly a possibility. What we do find though, is that the unbanked is a situation, but also more commonly, I think for our global, all the customers that we support, is the issue of timing of payroll. And can I wait until the pay day for my pay? I've got an urgent situation now. So that ability to demand pay through the day that you've worked is possible. The ability to get that issued again, directly into the bank. But I think that we have more to explore, as I said, whether it's connectivity or unbanked, that flexibility has to continue to underpin how we're thinking about our investments.
William:
I think that's smart.
Yvette:
I think those partnerships and things are certainly a possibility.
William:
Well, I just think it's smart because it's flexible and it's going to continue to get even more flexible. You added in another layer of interesting complexity is people wanting their pay not on cycle or in different ways. Like you divvied it up earlier with the example with sending money home to France or for your kids in college, et cetera. Which again, that's going to happen more and more. And the more those employees and those volunteers have access to those different ways of this actually being more flexible, because it has been a relatively rigid system. If at all, it's been kind of dysfunctional and rigid simultaneously, and y'all are fixing that. And I think it's fascinating because you're going to learn and it's going to be more flexible a year from now. Two years from now it's going to be even more flexible because your clients, your customers are going to just push you into, "Can we do this? Can we do this? Can we do this?"
Yvette:
It's all part of the recognition that has just really become clear in the face of the pandemic that we need to put employees at the center of our strategies. We need an employee-centric approach. Now from a payroll perspective, unchaining them from those decisions of the organization. These are our paydays because it's good for us. Unchaining employees from that decision and giving them control over when they're paid is huge, but it's a natural step in the evolution of employee centricity. Our investments in things like employee journeys and that enterprise employee experience and allowing individuals to craft their own journeys, or using AI to drive personalized experiences across any work or personal activities that you're managing from skills development and augmenting your profile so that you can better be presented for those opportunities and assignments.
Yvette:
I'm here. I've been at a conference recently where I was talking about, "Hey, who's updated their skills during the pandemic?" And pretty much everybody raised their hand, which quite frankly was surprising to me, but I had then asked "How many of you have advised your employer that you've updated your skills?" And you know what? Nobody raised their hands. And I'm like, how are you going to be found for new opportunities if your employer doesn't know? But that's where things like artificial intelligence, and our new dynamic skills come in, is to prompt you and help find adjacent skills and through various interactions that come to the individual to encourage them to bring that information forward, to find it and make better opportunities. I mean, that's another step. So all of these things, whether it's pay, experiences, career insight, and growth, it's all evolutionary in getting more focused on how do we support the employee so that they can support their businesses to better support their customers. Making more human is what it's all about.
William:
Yeah. But it's interesting that we got to this place where talent's your core of your business. Everything needs to be around them and they have different needs today than they did two years ago.
Yvette:
Imagine that.
William:
Shocking.
Yvette:
We're finally focusing on the humans and the human resources, what? What's going on?
William:
Employees are our most important assets. Okay. Great.
Yvette:
Never heard that.
William:
No. Two final questions. One is obviously Payroll Core is launched. Are y'all dedicating kind a specific sales team and marketing team that's just focused on IGOs and NGOs?
Yvette:
Oh, great question. Yeah. We actually do have a sales team dedicated on this. But as I said, and as our press release says, we're starting with IGOs and NGOs, but we've already found organizations in certain countries where we feel this is a great fit for them as well. It gives them flexibility without all of the overhead and complexity of a traditional payroll approach. So of course the global field is enabled for this, but we absolutely have a dedicated team who really understands the IGO, the NGO, the mission-based organization and what their unique challenges are. So we're really looking forward to some great conversations. And as I said, we're already engaged with a series of customers in this space today.
William:
Yeah. And it's a different type of sale. If you're selling one of the Fortune 50 companies, that's a different type of enterprise sale. And IGOs and NGOs, they're going to operate and behave a little bit differently. So having a team that's catered to their needs and understands not just their mission, but understands how they buy. I think it just makes sense. Let's [crosstalk 00:29:34]. Oh, go ahead.
Yvette:
I'm sorry. I just want to add to that. It's truly aligning cultures. Again, as I said, we have this long history of corporate social responsibility, doing good in so many different areas. And I'm just excited that we have people on the ground who understand and embrace that, that themselves are very focused on this. And so are engaging with the organizations who are similarly focused on doing good. So it's a mission and a culture-based focus for us.
William:
Love it. The last question is just, it was really just more of a curiosity than anything else is, do you see Payroll Core at one point, or even now, being useful for nonprofits? Or folks, more domestic, I guess we would think of it like that. But just folks that need that flexibility, but they're either nonprofits or educational. I guess educational institutions by and large are nonprofits, but do you see it there's an application there?
Yvette:
So we will be exploring all across different industries and countries the applicability. Again, our approach here in Payroll Core is bringing the robustness of a comprehensive payroll offering with the flexibility and the configurability without the deep local taxation complexities that are oftentimes added to it. Now, when you say an educational or a nonprofit, if they're here and they're operating in the states, they may or may not be subject to the complexities of local taxation, et cetera. So we have to evaluate each case individually. We absolutely see and know already of applicability beyond the IGO NGO focus, but we're going to do a slow roll here.
William:
Smart.
Yvette:
We want to make sure that we're meeting fully the needs of these organizations as we take it forward. So grow with us.
William:
I love it. I love it. I love it. I love it. Thank you so much for your time. I know you're crazy busy, so thank you for your time and thank you for taking us into Payroll Core and the mission and vision and why you're doing it. And I can't wait to get the update, and to see what you've learned after you've got it live for a while. So thank you.
Yvette:
You bet. We'll be back. Thanks.
William:
Absolutely. And thanks for everyone listening to the RecruitingDaily podcast. Until next time.
Music:
You've been listening to the Recruiting Live podcast by RecruitingDaily. Check out the latest industry podcast, webinars, articles, and news at recruitingdaily.com.
---
Authors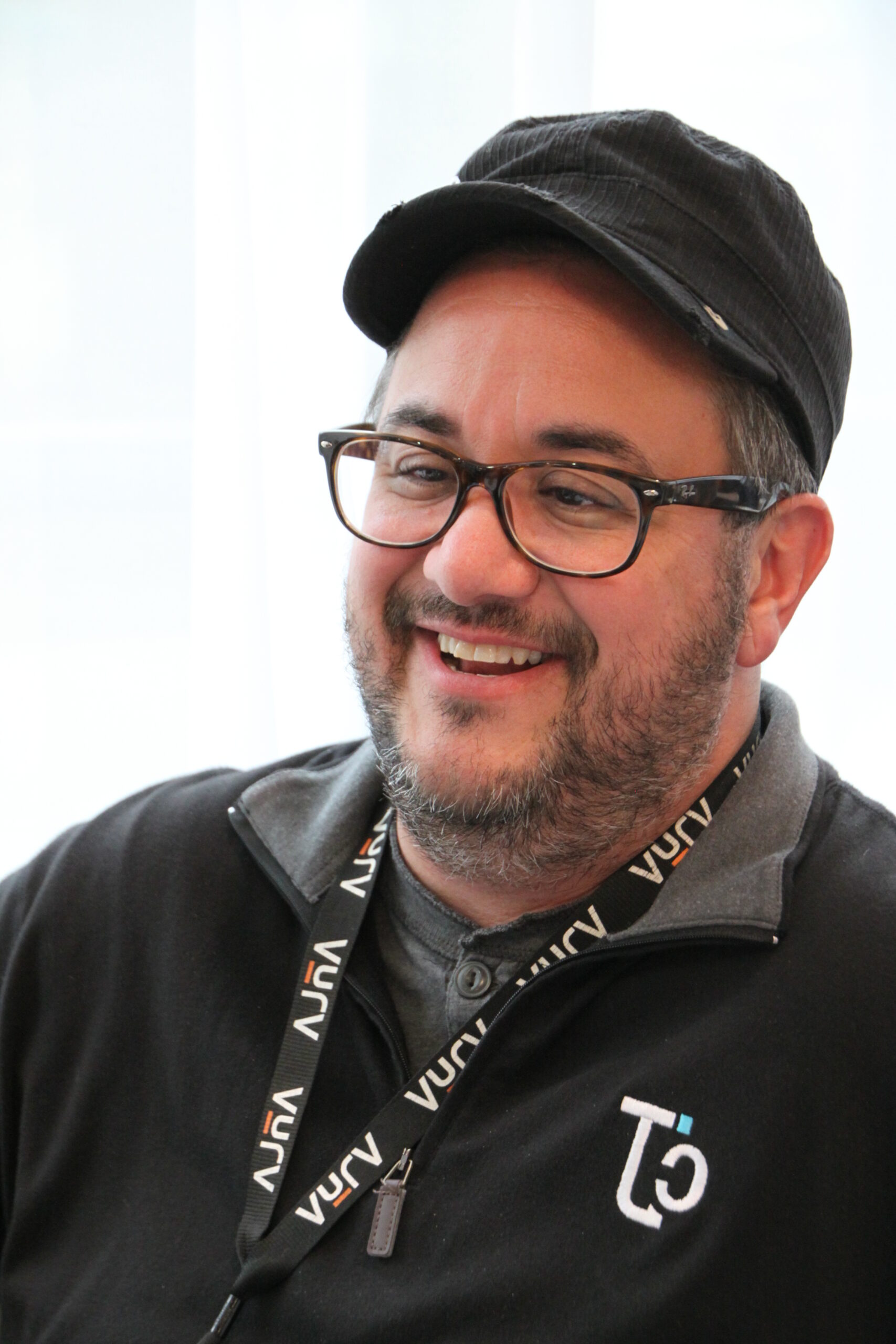 William Tincup
William is the President & Editor-at-Large of RecruitingDaily. At the intersection of HR and technology, he's a writer, speaker, advisor, consultant, investor, storyteller & teacher. He's been writing about HR and Recruiting related issues for longer than he cares to disclose. William serves on the Board of Advisors / Board of Directors for 20+ HR technology startups. William is a graduate of the University of Alabama at Birmingham with a BA in Art History. He also earned an MA in American Indian Studies from the University of Arizona and an MBA from Case Western Reserve University.
---