Get Insider-only access to view this resource content!
Find the Code – You'll Find the Developer!
Watch Principal Sourcer Marc Hamel from Amazon as he shares methods for "Sourcing by Source Code."
Marc shows you how to navigate open-source platforms to find the talented minds behind the code. This is a start-to-finish process of how to find, engage, and message talent on GitHub, an open-source platform with over 73 million active users.
You'll learn:
Knowledge of key terminology used on large, open-source platforms.
An understanding of where to find and how to contact top talent behind the code.
Ways to work more efficiently and save time while sourcing from open-source platforms.
Presented By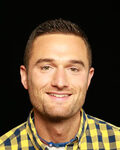 Marc Hamel
Marc has 13+ years in tech sourcing, with a unique blend of agency, startup, the behemoths of Amazon & Meta. Currently, He is supporting new initiatives in sourcing within Amazon Entertainment and leading L&D programs for sourcers company-wide. He's a part of many sourcing communities and is loves "talking shop" with anyone interested. Marc enjoys exploring the beautiful city of Austin, TX, tasting all craft IPA he can find, cheering on the Chicago Cubs, annihilating anyone foolish enough to challenge him to a Mario Kart race and mastering puns. And yes, he shares a name with Luke Skywalker. So, in his words, "may the 'source' be with you."
Follow
---
---

RecruitingDaily is the #1 online media resource for today's recruiting world, offering a signature mix of content, news, webinars, podcasts, videos, eBooks, educational resources and events that develop professional best practices. RecruitingDaily and its network of sites reach a global audience ranging from entry-level sourcers to strategy-level corporate executives in the human resources, talent acquisition, recruitment marketing, compliance and diversity and inclusion professions worldwide.
---