Get Insider-only access to view this resource content!
Don't just hire faster, hire more effectively.
With many companies embracing remote work and hiring across the entire country, we now have a new opportunity to find talent. We can expand our reach and access a much wider talent pool. But with this opportunity comes new challenges.
We don't know how to hire remote talent. We don't. Our tried-and-true hiring process doesn't work the same when applied to remote work.
Candidates, especially top talent, move faster than we do. We need to shorten the time to hire, and to do this requires making improvements to our strategies.
There are different considerations to consider when assessing candidates to join your remote team. Not every person can thrive in a remote environment.
Effective hiring does not stop when the offer is made. Improper onboarding = turnover and then you start the whole process again.
We hosted an hour long session on November 23rd to offer you and your hiring teams a Survival Guide to Remote Hiring. In this free workshop, Shally Steckerl breaks down some of the biggest challenges in hiring for remote work.

What we discuss:
The Role of the "Virtual" Hiring Manager
Setting expectations
Communication, collaboration and team building
Balance, morale and culture
Difference between coaching and counseling
Monitoring work – "checking in" not "checking up"
Presented By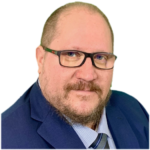 Shally Steckerl
One of the pioneers of the sourcing discipline, Shally is the Founder and former President of The Sourcing Institute, where he has helped numerous F500 and mid-market organizations train and develop their talent sourcing capabilities for nearly 20 years.
When it comes to innovative approaches to candidate search, Shally literally wrote the book. He is the author of the industry-standard textbook "The Talent Sourcing and Recruitment Handbook" as well as "The Sourcing Method: Tactics to Find Unfindable Talent."
Follow
Follow
---
Authors
I build enterprise recruiting engines through training/education, consulting, and operational support for midsize and larger corporations and staffing/recruiting agencies helping them efficiently find unfindable talent. I partner with Recruiters and Sourcers, from the most seasoned to entry level empowering them with innovative strategies and techniques to adapt to today's ever changing global market.
---