Get Insider-only access to view this resource content!
Are Your Job Ads Missing the Mark?
Attention recruiters! If you're wondering how to improve job advertisements, you're in the right place. Are your current listings as uninspiring as a plate of overcooked pasta? Do you feel like even Gordon Ramsay would critique your ads, declaring, "This description is so dull, it's practically raw!"? If your efforts in improving job postings, especially on platforms like LinkedIn, aren't yielding the desired results, it's time for a change.
Job Descriptions That Sizzle: Craft Magnetic Listings to Attract Top Talent
Missed the live webinar? Catch up now with the on-demand recording.
Recruitment strategist Shally Steckerl shared proven techniques for creating compelling, attention-grabbing job descriptions that make candidates eager to apply. Learn how to transform your job ads from dull to dynamite.
In this session, you'll discover:
How to view job posts as marketing, not just transactions
Tips for identifying and reaching your target audience
The power of irresistible headlines and calls to action
Metrics to track applicant sources and engagement
Ways to craft content that speaks directly to ideal candidates
Stop posting cookie-cutter job ads and start attracting purple squirrels with magnetic listings. Get the recording now to take your recruitment strategy to the next level!
Perfect for recruiters looking to elevate job ads, make job postings sizzle, and attract the best candidates for the role. Join us and transform your listings from Hell's Kitchen chaos to gourmet masterpieces!
Presented By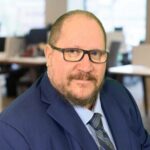 Shally Steckerl
shally.carrd.co
Follow
---
---

RecruitingDaily is the #1 online media resource for today's recruiting world, offering a signature mix of content, news, webinars, podcasts, videos, eBooks, educational resources and events that develop professional best practices. RecruitingDaily and its network of sites reach a global audience ranging from entry-level sourcers to strategy-level corporate executives in the human resources, talent acquisition, recruitment marketing, compliance and diversity and inclusion professions worldwide.
---