Get Insider-only access to view this resource content!
Recruitment marketing mistakes can cost you the candidates you most want to hire.
Marketing your employment brand is even more important in today's ultra-competitive hiring environment. It's also important that you handle recruitment marketing the right way.
We want to help you avoid some of those common mistakes we often make.
We had employer brand expert Crystal Miller Lay share her insight on what those 20 common mistakes in recruitment marketing are.
Everyone makes mistakes, but why not learn what to avoid and get ahead of the competition?
Over the course of 60 minutes, we'll look at 20 mistakes that could be costing you candidates! These workflow pitfalls include:
Job Ads
Social Media
Shared Candidate Communication
Employee Referrals
About Cadient

Cadient, a leading talent acquisition solutions company, provides HR software that helps companies find and hire the best employees for their business. Developed for industries with a high volume of hourly candidates, such as retail, hospitality, and healthcare, Cadient's talent acquisition platform is an all-in-one solution that ensures recruiters and hiring managers hire the best candidate every time. With the goal of improving the hourly hiring process, Cadient developed its flagship product, Cadient Decision PointTM. Now your company can begin the hiring process with data-driven decisions already in progress, putting you ahead of your competition in the war for talent.
Check out this fantastic insider resource from one of the recruiting industries top talents!
Presented By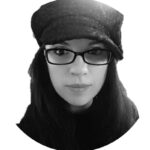 Crystal Miller Lay
I've made a name as an established, progressive advocate in social media, recruitment strategy and branding, having built successful employment branding, recruitment marketing, talent management, social, and DEIB strategies for over 70 companies with over a repeat clientele rate of over 90%. An SME in employer brand, Employer Value Proposition (EVP), inclusive cultures, gender equity, and ongoing research focuses on workplace dignity and neuro-inclusion in the workplace.
Follow
Follow
---
---

RecruitingDaily is the #1 online media resource for today's recruiting world, offering a signature mix of content, news, webinars, podcasts, videos, eBooks, educational resources and events that develop professional best practices. RecruitingDaily and its network of sites reach a global audience ranging from entry-level sourcers to strategy-level corporate executives in the human resources, talent acquisition, recruitment marketing, compliance and diversity and inclusion professions worldwide.
---