Get Insider-only access to view this resource content!

Out with the old.
Diversity recruiting does NOT start with sourcing women or gay or (insert minority here) candidates.
Instead, it starts with the company understanding their place in the world. Which minorities are the significant members of the company's local (and global) society?  Moreover, which groups and sub-groups are considered a minority within the company?
Only after this acknowledgment will companies start targeting and attracting members of the various minority groups.
And In with The Balazs.
Balazs Paroczay is the Global Sourcing Strategist for Balazs.com and a world-wide diversity authority. 
He's agreed to hand you 60 minutes of live training and Q&A targeted at moving you into the modern era of naturally diverse hiring.  To sum up, he's going to show you how to Do Diversity Right.
The Balazs is on Facebook, Twitter, Instagram, and LinkedIn, and we highly recommend you hop on over and take a look.  In other words, if you're not already following him, you're missing out – he's kind of a big deal.
What You Will Learn
We're going to cover some serious ground, including this:
The start and the actual hard work of D&I recruitment
Tons of real recruiting and sourcing best practices
Honest, down-to-Earth words from a D&I practitioner
And a whole lot more…
And hey, if you can't make the live webinar, we'll send you a copy of the slide deck and recording just for registering.
What do you say?
Presented By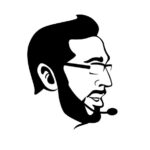 Balazs Paroczay
Balazs Paroczay is a globally recognized Sourcing Leader, Keynote Speaker and Talent Acquisition Strategist.
Balazs uses his experience helping Talent Acquisition teams improve their core sourcing and recruiting abilities.
Follow
Follow
---
---
---