Get Insider-only access to view this resource content!
Google CSE (custom search engines) are an amazing way to focus and limit your searches to just the relevant databases.
Just want to search Github, Stackoverflow, and Hacker News? Create a custom search engine for that!
Trying to narrow down your focus on designers to just Behance and Dribbble? Just eliminate all the other websites and you're in business!
A Google Custom Search can x-ray Linkedin, filtering the results based on the primary geographies where you are focusing your search.
Add "refinements" to build collections of websites and add extra keywords to your search automatically.
Create custom-saved search shortcuts that prompt for keywords, so you don't have to memorize Boolean and other syntax.
Be more productive with the Favorites and other toolbars.
Have fresh search engine results emailed to you daily or weekly.
Capture all your custom search engine results with one click directly into a spreadsheet you can import with any CRM.
Presented By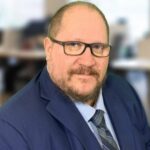 Shally Steckerl
One of the pioneers of the sourcing discipline, Shally is the Founder and former President of The Sourcing Institute, where he has helped numerous F500 and mid-market organizations train and develop their talent sourcing capabilities for nearly 20 years.
When it comes to innovative approaches to candidate search, Shally literally wrote the book. He is the author of the industry-standard textbook "The Talent Sourcing and Recruitment Handbook" as well as "The Sourcing Method: Tactics to Find Unfindable Talent."
Follow
Follow
---
---

RecruitingDaily is the #1 online media resource for today's recruiting world, offering a signature mix of content, news, webinars, podcasts, videos, eBooks, educational resources and events that develop professional best practices. RecruitingDaily and its network of sites reach a global audience ranging from entry-level sourcers to strategy-level corporate executives in the human resources, talent acquisition, recruitment marketing, compliance and diversity and inclusion professions worldwide.
---