Get Insider-only access to view this resource content!
Let's Excel
We asked Shally Steckerl, The Godfather of Sourcing, to join us live and show you the most useful everyday recruiting and sourcing shortcuts in Excel Powertools and Google Sheets he knows of.
He said yes. And we were thrilled.
Then, as always, he sent us a detailed list of what he'll teach.
Now, this is the point where we would normally pick a few items and write a description filled with mystery, GIFs, maybe a touch of comedy, hoping you'll come back for the whole shebang.
But Shally's training cup runneth over with golden nuggets. We could not choose only a few, and using statements like "and much more!" cannot encompass the breadth of what you'll take home from this session.
So we decided to give you the full rundown. Brace yourself.
Here's exactly what you'll learn:
How to split and combine columns with "Text to Columns, CONCATENATE, CELL, LEFT, MID and RIGHT" functions
Easily filter big lists or combine multiple sheets using "ARRAY"
Counting with "countif"
Why "VLOOKUP" and the new "XLOOKUP" are way better than Pivot tables
Transform exported data from Seekout (and similar tools)
Identify and eliminate duplicates
Making friends with Flash Fill
Using conditional formatting to give your eyes a break
What the heck is "char(34)" and what's it for?
Why the "INDEX" and "MATCH" combination often is superior to "VLOOKUP" or "HLOOKUP"
Simplify multiple-field look-ups with concatenation (combining fields into a single cell)
How to deal with #N/A and funky characters like @ and ""
How to combine multiple CSVs in a folder with a single step
Automatically convert cells into hyperlinks
Shortcuts for PC and Mac
Easy date calculations with "Today, Days, Working Days, and Months"
Magical "transpose" formula to flip large tables 90 degrees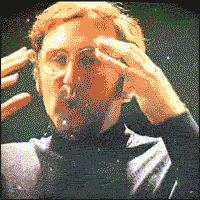 Yes, we know. It's an impressive list of tricks & shortcuts. Some may even call it intimidating.
It's okay – we are going to do this together (we'll also send you cheat materials after the webinar).
And no worries – if you can't make the live event, grab your seat, anyway. You'll get the recording and slide deck just for registering.
Sound good? Good.
See you there.
Presented By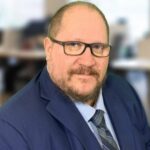 Shally Steckerl
One of the pioneers of the sourcing discipline, Shally is the Founder and former President of The Sourcing Institute, where he has helped numerous F500 and mid-market organizations train and develop their talent sourcing capabilities for nearly 20 years.
Follow
Follow
---
---

RecruitingDaily is the #1 online media resource for today's recruiting world, offering a signature mix of content, news, webinars, podcasts, videos, eBooks, educational resources and events that develop professional best practices. RecruitingDaily and its network of sites reach a global audience ranging from entry-level sourcers to strategy-level corporate executives in the human resources, talent acquisition, recruitment marketing, compliance and diversity and inclusion professions worldwide.
---