Get Insider-only access to view this resource content!

Innovative Technology & Data-Driven Recruiting
Over the past several years, CDW, a Fortune 500 multi-brand technology solutions provider, has evolved its recruitment marketing strategies and processes to deliver unprecedented productivity and efficiency that support its ambitious growth objectives.
Discover the lessons learned through this incredible journey and listen to CDW Talent Acquisition Leadership discuss how the organization has achieved its vision for success.
Learn how the global company has leveraged the most innovative, sophisticated recruitment marketing technologies to support and advance its data-driven approach, and improve overall recruitment results.
Join this thought-provoking session.
You will discover specific strategies CDW has leveraged in its recruiting programs that you can use in your own organization, including:
Optimizing all channels effectively to attract and engage top talent.  

Improving and personalizing the candidate experience through a new, engaging career site.

Increasing application completion rates to more than 83% completion, far surpassing the typical 30 – 40% industry standard.

Leveraging integrated channels, including outbound email campaigns, where CDW averages an impressive 72% open rate and 42% click through rate.

Incorporating AI machine learning with Talemetry and Google Cloud Job Discovery.

Reducing external spend by increasing the number of candidates in its talent database and filling future demand for positions with proprietary talent pipelines.

Gaining new insights into candidate behavior with Talemetry Visitor Pool.
Don't miss this insightful presentation that examines how to leverage the entire recruitment ecosystem effectively to increase candidate engagement, improve recruiting efficiency and attract top talent to drive ongoing business success.
Presented By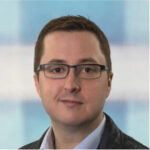 Jared Bazzell
Leveraging a proud history of strategic talent acquisition, innovative program design, and strong leadership, Jared helps industry-leading organizations find transformative resources.
Follow
Follow
---
---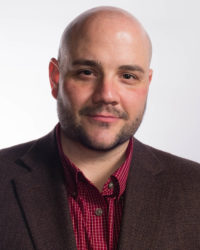 Ryan Leary helps create the processes, ideas and innovation that drives RecruitingDaily. He's our in-house expert for anything related to sourcing, tools or technology. A lead generation and brand buzz building machine, he has built superior funnel systems for some of the industries top HR Tech and Recruitment brands. He is a veteran to the online community and a partner here at RecruitingDaily.
---