Get Insider-only access to view this resource content!
You Can't Have One Without the Other
You know the story.  Over the last few years, we have seen silos forming between sourcing and recruiting.
Each side feels they are the more important function.  

In reality, they should be working as a unit.
Yep – one happy little cohesive team dancing their way to the candidate fair.
We know a guy who can help…
Michael Goldberg
, Founder and CEO of
Hiring Transformed, has made a living out of understanding the sourcing-recruiting relationship and has agreed to give you 60 minutes of uninterrupted, live counseli…training. 
Let's call this training. 
He's known for his ability to build kick-ass Talent Acquisition teams and has been doing it for many, many years.  If you don't believe us (and you somehow don't know who he is) check him out.  
Here's what you're going to learn.
1.  How to eliminate the blurred lines.
2. How Recruiters and Sourcers can work more effectively together.
3. What sourcing and recruiting managers, as well as Heads of Talent, can do to eliminate the riff.
4. What recruiters in smaller companies (with no sourcing functions) can do to build their sourcing skills.
What do you say?
All you need is an open screen and a box of tissues.  We'll handle the rest.  You'll go home with the tools to create a truly functional partnership with your "other half."
See you on the webinar.  
Presented By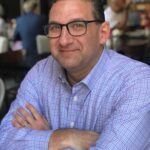 Michael Goldberg
Recruiting Strategist, Talent Finder, and Hiring Manager Whisperer all describe Michael who advises and coaches Talent Acquisition Leaders through roadblocks. Michael also assists talent organizations with strategies from top to bottom.
Follow
Follow
---
---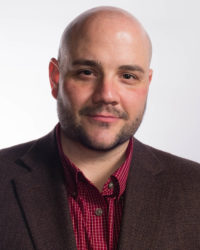 Ryan Leary helps create the processes, ideas and innovation that drives RecruitingDaily. He's our in-house expert for anything related to sourcing, tools or technology. A lead generation and brand buzz building machine, he has built superior funnel systems for some of the industries top HR Tech and Recruitment brands. He is a veteran to the online community and a partner here at RecruitingDaily.
---